To celebrate Her Majesty's Platinum Jubilee we teamed up with Frog Bikes to run a special competition. To have a chance at winning a new bike, entrants wrote a letter to the Queen explaining why they love cycling. 
We received lots of amazing entries and really enjoyed reading all the letters – it was lovely to see how much cycling means to so many. 
Jubilee winners
We are happy to announce our winner is Samuel, aged 10.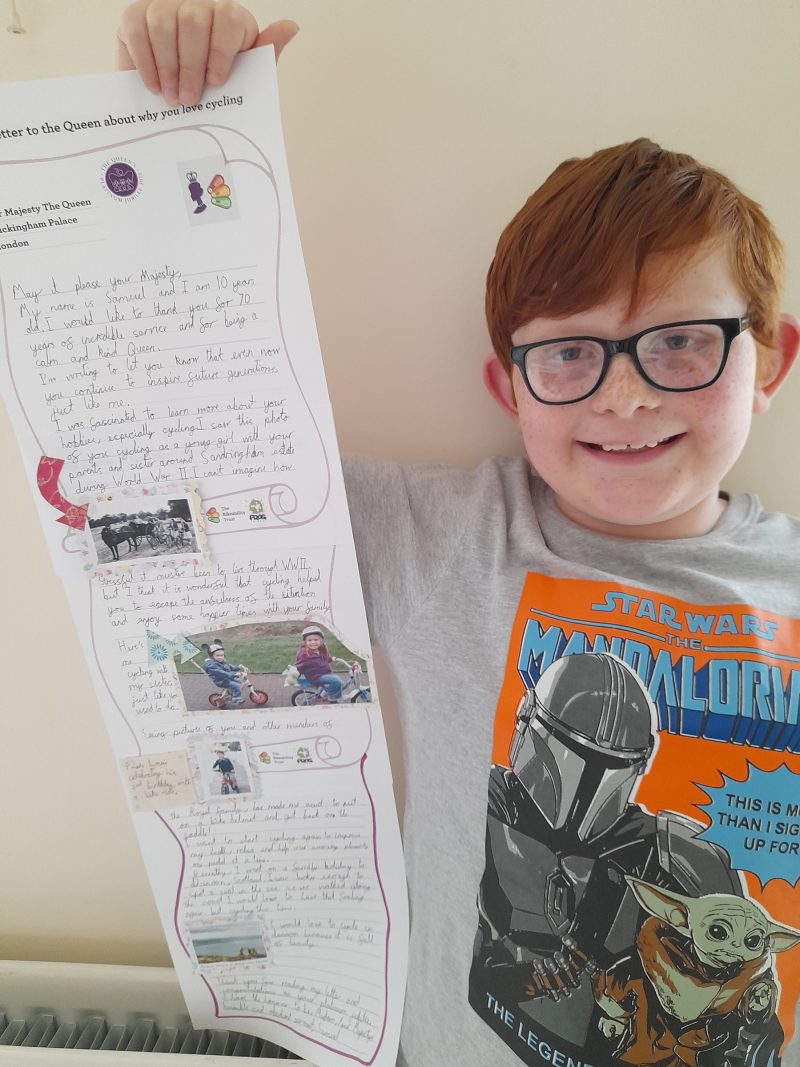 In his letter to Her Majesty the Queen he wrote:  
"I saw this photo of you cycling as a young girl with your parents and sister around Sandringham estate during World War Two. I can't imagine how stressful it must have been to live through the war but I think it is wonderful that cycling helped you to escape the awfulness of the situation and enjoy some happier times with your family."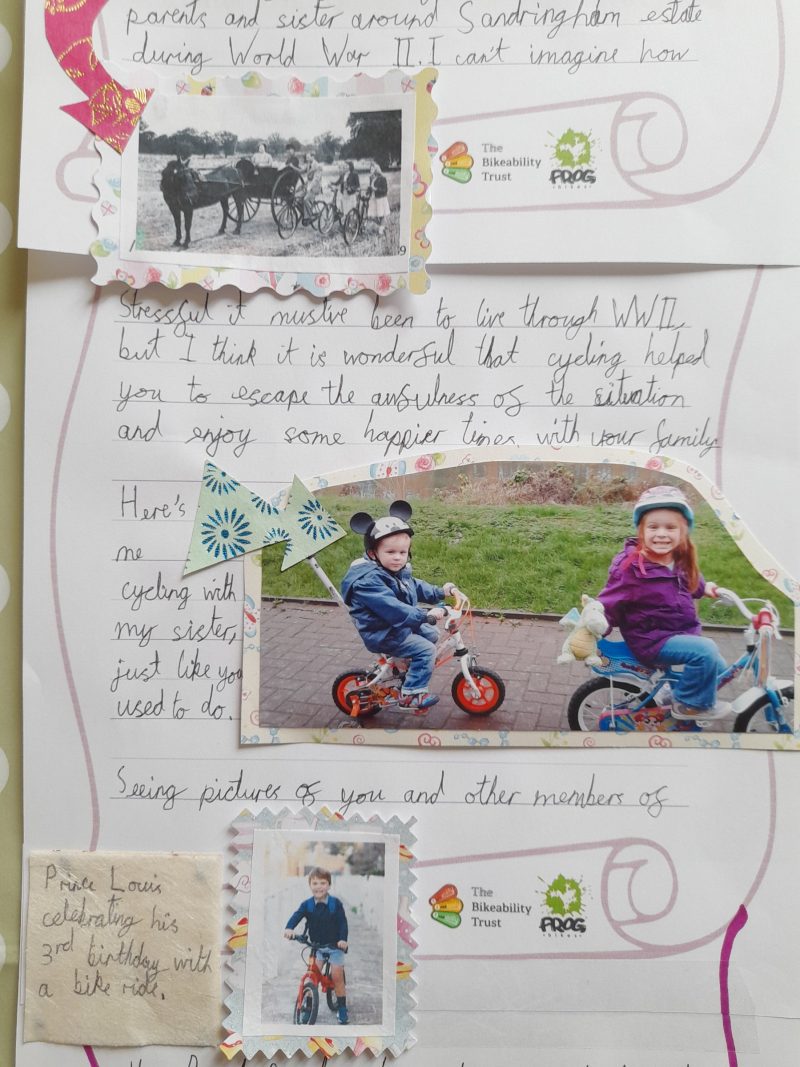 Samuel has won a brand-new Frog bike, worth up to £455, and a selection of cycling goodies. His letter will be sent to the Queen along with letters by our runners-up: Daniella aged 9, Arya aged 6, Tim aged 7 and Jesse aged 7. They have also won an exclusive Bikeability goody bag. 
Royal inspiration
Photos of Queen Elizabeth II and the royal family enjoying cycling have inspired many people to start cycling, just like Samuel. Recently Prince George, Princess Charlotte and Prince Louis have been photographed enjoying being on their bikes.  
Cycling is not only fun but also good for our health and the health of the earth. These ideas came across strongly in the letters and many of the children wrote about how great cycling makes them feel.  
In her letter Daniella wrote: 
"I hope more children can do more cycling like me because it's healthy for us and doesn't pollute our precious Earth." 
Bikeability commemorated
We have been providing cycle training to children and families since 2007, and since then we have helped 4 million children learn to cycle safely. We are proud to have been given the opportunity to share our love of cycling and our belief that all children should be taught this essential life skill. 
As part of the Jubilee celebrations, we were honoured to be featured in the official book, Her Majesty The Queen: The Official Platinum Jubilee Pageant Commemorative Album. 
We are sure that Her Majesty Queen Elizabeth II will love reading all the amazing letters and will enjoy their creativity and enthusiasm for cycling. 
You can find a Bikeability course near you on the Bikeability website.
Let's find your closest cycling course