Throughout July, Forme and Bikeability have partnered up to run an exclusive competition – giving you the chance to win a selection of Forme bikes up to the value of £2000. This is your chance to get creative and submit a short-form video, no longer than 30 seconds, describing your Dream Family Cycle Ride. Including whom you want to ride with, where you want to go, and how cycling as a family makes you feel!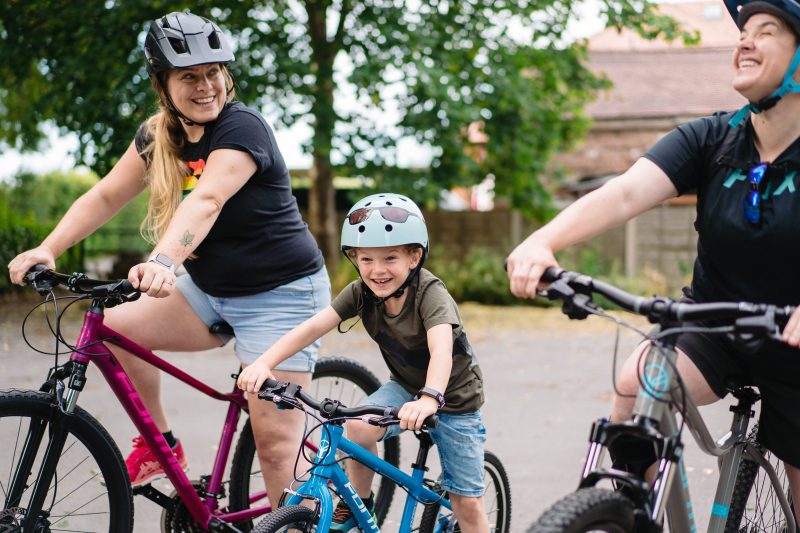 You will be able to enter the challenge from 18th July 2022 until 8th August 2022 – the winner will be chosen by judges from the Bikeability Trust and Forme teams.
Make sure to keep your submission fun and unique, the more creative the submission the better!
Once you've filmed your video, upload it to Instagram, making sure you tag both Forme Bikes and Bikeability Trust:
Instagram: @formebikes and @bikeabilityuk
Check out our example video below for some inspiration.
How to enter.
To enter, the rules are simple:
Film a video no longer than 30 seconds describing your dream family ride.
You can describe a family cycle ride you have been on, or use your imagination to Forme your dream cycle ride! Simply describe, show us your family cycling, or even act it out. The more creative the better!
We want to know:

WHO you are taking along? Tell us about your family, and one other famous or fantastical person/group you would take along.
WHERE are you going to ride? Your favourite cycle route, holiday location or dream destination!
HOW does cycling make you feel? Think about words like: happy, fun, adventure, bonding.

Once you've filmed your epic video, upload it to Instagram (you must have a public account to enter on Instagram) and remember to tag the following:

Use the hashtag: #FormeMyDreamRide

Make sure you're following @formebikes and @bikeabilityuk on Instagram
Alternatively, please email your submission to hello@bikeabilitytrust.org
Remember: Be as adventurous as you like with your submission, the more creative the better!
The competition ends August 8th, 2022.
You can see the Terms & Conditions here.
---
Let's find your closest cycling course