A huge thank you to all of you who attended the Bikeability conference 2022. We had a fantastic day reconnecting with familiar faces and meeting new people as we examined the importance of innovation and inclusivity in the world of Bikeability. 
Keep checking back here as we will be uploading photos, presentations and resources from the day soon!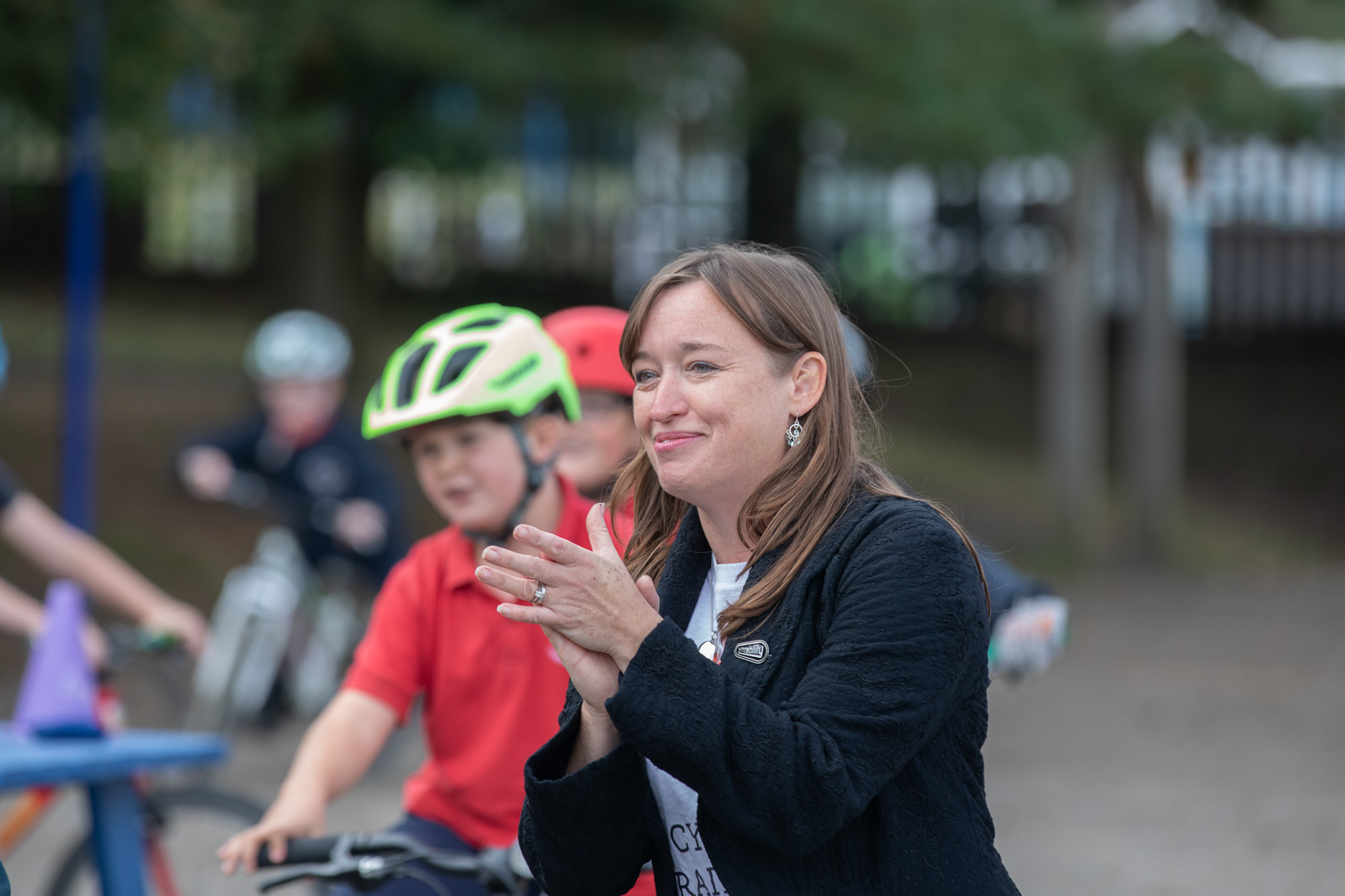 Meet Our Speakers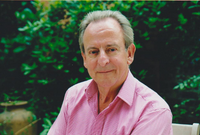 Phillip Darnton OBE
Phillip Darnton is the first Honorary Patron of the Bikeability Trust and has a long history of support and involvement in Bikeability. Phillip is the former Chairman of Cycling England and The Association of Bikeability Schemes, current Chair of the Bicycle Association (which represents the cycling industry) and of the Walking and Cycling Alliance.
Phillip joined the National Cycling Strategy Board in 2001. This Board advised the Minister for Transport on policies and actions to increase trips by bike in the UK. In June 2004 Phillip was appointed Chairman of the NCSB. In 2005 Phillip became Chairman of Cycling England, an independent expert body set up by the Secretary of State for Transport, he continued in this role until Cycling England's abolition in March 2011.
Phillip was awarded an OBE for his services to cycling in the New Year's Honours List of 2010.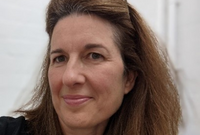 Isabelle Clement MBE
Isabelle is Director of Wheels for Wellbeing, an award-winning charity, based in London, which supports Disabled people to discover or rediscover cycling. Established in 2007, the charity provides Cycling opportunities in South London; it has also become the UK-wide campaigning voice of Disabled people who cycle.
As an urban commuter handcyclist, Isabelle has extensive experience of what it takes to create the right environment so everyone can cycle. She works tirelessly to bring an understanding of Cycling to disability groups and of Disability to cycling groups. She co-created #BeyondTheBicycle, an alliance with parent cyclists and cargo cyclists who encounter many of the same issues as Disabled and older cyclists, and has become a leading influencer in the field of inclusive cycling.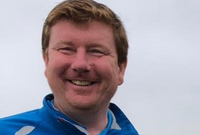 Ian Tierney
Ian has worked in the private and third sectors over the last 25 years creating innovative and sustainable approaches to cycling for people of all abilities. A keen cyclist and from a family enriched in a cycling culture.
Ian has worked with a variety of organisations giving insight and guidance into inclusive cycling good practice including Cycling England, Bikeability Trust, Sport England, British Cycling, Cycling UK, National Trust and The DfT
Cycling Projects is a national charity developing and delivering inclusive cycling opportunities through its recognised Wheels for All and Pedal Away programmes. Cycling Projects has created the largest network of inclusive cycling opportunities in the country bringing together local authorities, public health specialists and disability support services to create a hub of cycling activities shaped on the needs and choices of people living with disabilities.
Ian and the team at Cycling Projects continue to develop new cycling engagement programmes across the country, supporting inactive people and focussing on weaving cycling into lifestyle wherever possible,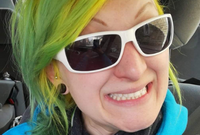 Emma McLoughlin
After more than 20 years working in the disability sector, Emma recently made the move to delivering cycle training full time at Go Velo as their specialist SEND instructor. There, she now combines both her passion for cycling and drive for both inclusivity and diversity, as her aim is to tear down barriers so that everyone has the opportunity to ride a bike.
Emma is also a British Cycling BMX coach and can be found most weekends at the pump track in Pendle coaching the local children in her spare time.
When she is not teaching others, Emma will more than likely be out riding on the trails conjuring up new ways to grow the sport in the local area with her cycling crew and family.
Emma absolutely wears her personality on the outside and can usually be found in some bright crazy outfits and hair colours.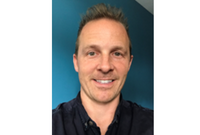 Dr Dan Bishop
Dr Dan Bishop is a Researcher and Senior Lecturer in Sport & Exercise Psychology at Brunel University London. He is also an HCPC-registered Practitioner Psychologist and the Director of Postgraduate Studies for the Division of Sport, Health and Exercise Sciences.
His research is centred on Bikeology, the application of scientific research to improve people's ability to cycle competently, confidently and safely.
As an experienced commuter cyclist, an applied psychologist, and a devoted dad, Dr Bishop decided to combine my passions – and Bikeology was born. He is drawing on more than two decades of cycle commuting experience, an extensive knowledge of attentional, perceptual and cognitive markers of expertise, and the knowledge that one day his children will cycle on busy roads without him…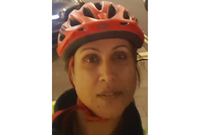 Razia Nooruddin
Razia Nooruddin has been a cycle instructor for eight years, teaching Level 1 and Level 2 in primary schools for Hillingdon Council. Razia will be supporting Dr Dan Bishop during his workshop.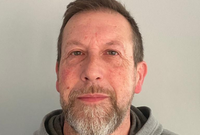 Ian Ramsay
Ian Ramsay has been a cycle instructor within the Hillingdon Council in-house cycle team for 12 years and since 2018, employed as the Borough Cycle Support Officer for the Hillingdon Council. Previously working as a freelance instructor for several organisations across London and the Thames Valley Region, to include a Regional Co-ordinators role for Cycle Experience with responsibility for service delivery within their West London and Thames Valley contracts.
Ian has also held accreditations as a Balanceability Instructor, a Sky-Ride Leader and was part of the Sky Ride promotional video around 2012 and his photo can also still be found on the Bikeability website. Ian's previous career was within a variety of IT industry organisations and roles, with technical and business operation support responsibilities. Ian will be supporting Dr Dan Bishop during his workshop.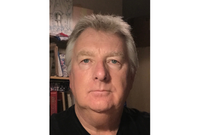 Darryl Boot
Darryl qualified as a Bikeability Cycle Instructor in 2009. Since then he has worked constantly with Hillingdon Council as an instructor and in recent years also as their Internal Quality Assurance assessor. The Hillingdon scheme also offers adult training, guided rides and an extensive Dr Bike service for the residents of the Borough.
Darryl is a qualified Cytech Home Bike Mechanic. Since 2010 he has also run his own scheme Cycle-Wise, firstly in South Buckinghamshire and for the last three years in North Hampshire. During the pandemic Cycle-Wise was part of the governments 'fix your bike' voucher scheme.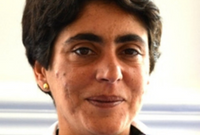 Dr Catherine Purcell
Dr Catherine Purcell is a Reader at Cardiff University within the School of Healthcare Sciences in the College of Biomedical Life Sciences. She is an associate lead for the College's Population Health research theme and the research and development lead for Occupational Therapy. She has worked with children and adults with Special Educational Needs and Disability (SEND) for over 13 years.
As a psychologist her research has specifically focused on both children and adults with Developmental Coordination Disorder (DCD), which is also referred to as Dyspraxia, exploring perception and action in natural contexts, such as road crossing. Catherine is the UK representative on the International Society for Research and Advocacy in DCD and is a member of the DCD-UK committee. She is currently involved in projects looking at the neural mechanisms of DCD and the suitability of road crossing training programmes for children with ADHD.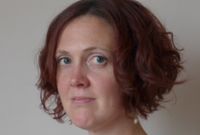 Dr Kate Wilmut
Dr Kate Wilmut is a Reader in the Department of Psychology, Health and Professional Developmental at Oxford Brookes University. She is currently co-director of the Centre for Psychological Research and has worked with children with Special Educational Needs and Disability (SEND) for 21 years.
Her research has a specific focus on both children and adults with Developmental Coordination Disorder (DCD), which is also referred to as Dyspraxia, as part of this she is the chair of DCD-UK.  She is currently involved in projects considering general wellbeing of children and the role of physical activity and play.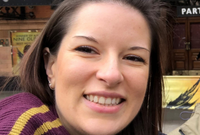 Claire Edmeades
Claire has worked in schools for over 12 years as both a primary and a secondary school teacher. Her first leadership role was as a PE coordinator. Claire was very passionate in this role, recognised not only by Ofsted but in the Suffolk Raising the Bar Awards for Excellence in Teaching. It was as a PE coordinator that Claire first began working with Bikeability, passionate that all children should have skills and be inspired to enjoy cycling. In the last five years she has been working as a SENCO across three schools, driving forward understanding and provision for children with special educational needs and disabilities. Living in Thetford Forest, Claire is lucky to have excellent cycling trails on her doorstep, which she loves to hit in her free time.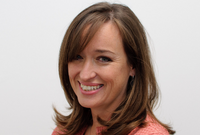 Emily Cherry
Emily Cherry has over 20 year's experience working in children's charities and has spent the last two years running a consultancy taking on challenging projects to build efficiency, change and increase effectiveness. Emily has provided commentary on many issues and policy initiatives and has been a significant contributor to news shows appearing regularly on major TV channels. Emily lives in a small village near Cambridge, is married to a primary school teacher and has two children. The whole family are keen cyclists and ride regularly together.
Rick Ross
Rick chairs the Bikeability Trust sub-committee for the Independent Workers of Great Britain Cycling Instructors Branch. He has been involved with cycle training since 2003, working as an instructor for a number of providers and London boroughs in various disciplines as well as obtaining a PGCE and teaching secondary business education.
He has also worked for providers in finance and systems roles, and delivered IT and business training to provider staff. In former professional lives Rick worked in systems consultancy and commercial accounting: he is familiar with the surprising complexity of Bikeability information
flows and asks lots of questions about cost and risk. Rick has just spent a year of lockdown completing an MSc in Economic Policy and is now watching the UK Decarbonising Transport agenda with even greater interest. An enthusiastic urban cyclist, he is old enough to remember Hammersmith Broadway before they put traffic lights on it.
Mariam Draajer
Mariam, who is Dutch-born, has been a lifelong cyclist and always taken cycling as granted. However, after moving to London in 2008 and starting to cycle there, she soon realised that a lot of work needs to be done when it comes to women's cycling. She trained up as Ride Leader for JoyRiders Britain and shortly afterwards trained as Cycle Instructor, focusing mostly on getting women on bikes who wouldn't normally consider cycling at all, and working hard on helping them to overcome their individual barriers to cycling. Mariam is now Director of JoyRiders Britain and the Women's Rep at the IWGB-CIB, focusing on representing mostly female instructors who choose to work part-time or who don't work within a school environment
Georgia O'Sullivan
Georgia O'Sullivan  joined Access Sport in July 2021 as a Community Co-ordinator in Bristol. Her role has three main strands: Club Inclusion, Hub Activation and National Network. Club Inclusion involves supporting Wingz (Disability Inclusive) and BMXercise and Teen/Mini BMXercise clubs to help clubs to their full potential. Georgia leads on delivering Access Sport's Women and Girls Inclusion Training.
Hub Activation involves organising launch events, recruiting volunteers, connect with other organisations who may benefit from using the site (Youth organisations, etc.), liaising with local police to positively engage local community with track and leading BMXercise and Wingz at site. National Network involves bringing together a community of bike clubs that offer a great experience to anyone – regardless of their age, race, gender, disability or social background. The Network provides support for member clubs to become more successful, sustainable, inclusive and influential.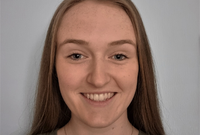 Jodie Filer
Jodie Filer, joined Access Sport in September 2021 as part of a placement year at Loughborough University, working as a Community Development Officer in Bristol. Jodie assists the development of community sports clubs to help maximise the engagement of disadvantaged young people and ultimately increase the inclusivity of sport. Jodie supports the planning, delivery, and administration of Access Sport's core programmes, as well as developing strategic documents that contribute to the growth of our programmes and help to influence key partners and stakeholders. Recently, Jodie worked alongside Access Sport's Fundraising and Communications team to support events and the development of our social media strategy.
Join the Bikeability Club
Sign up to our Bikeability Club newsletter for inspiration, advice and support to continue your cycling journey.
Expect the latest news, special offers and exclusive competitions – straight into your inbox!
Please enter your email address