The physical, mental and social benefits of cycling can have a huge impact on the lives of all children, regardless of their background. Which is why we are so committed to offering every child the opportunity to learn to cycle – no matter what barriers stand in their way.
To help us achieve our ambition the Department for Transport has released more than £1million in funding to support organisations in England with creative, innovative and inclusive projects which help children learn how to cycle.
The Widening Participation Fund is here to support community projects helping children from deprived areas get active, youth groups dedicated to helping young girls gain more confidence, or charities committed to improving access to sport for Black, Asian and ethnic minority children. And more, the possibilities are endless!
If your project will use our qualified Bikeability instructors (which we can help you find) and you organisation is based in England, you are eligible to apply. Find out more here.
The Widening Participation Fund follows the success of the Innovation Fund, which invested £300,000 in projects that helped children with special educational needs access cycle training. Children across the country benefited from specially adapted bikes and one-on-one teaching to help them learn to cycle, and some of our instructors received training to help them teach children with special needs more effectively.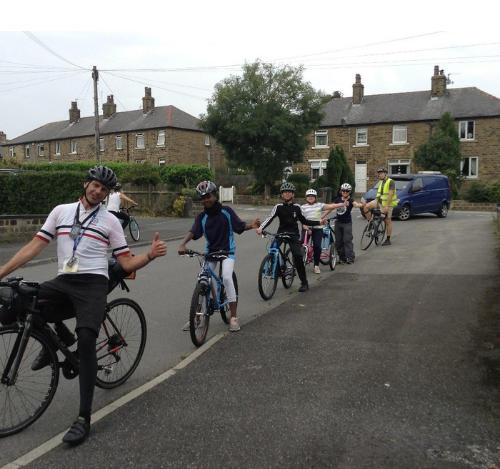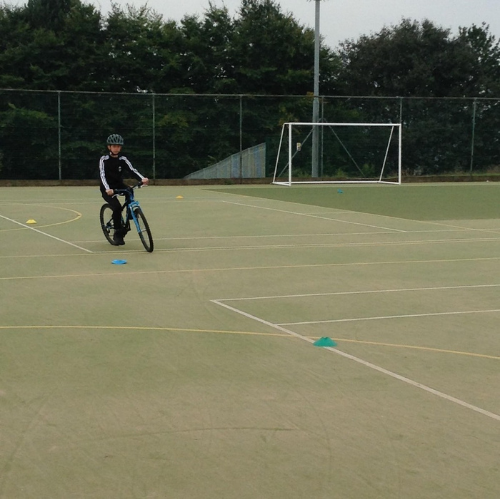 Charlie's Story
Charlie has profound deafness and uses two cochlear implants. He had a little experience of riding his bike at home before attending the Bikeability course. After just two days, the difference in his skills and confidence levels after just two days was incredible.
Charlie learnt how to identify and respond to road hazards, signal, negotiate junctions and communicate with other road users. Once he'd learned these new skills he practised them to embed them into his cycling.
Charlie said that the course was great and that he feels much more confident to ride his bike on the roads.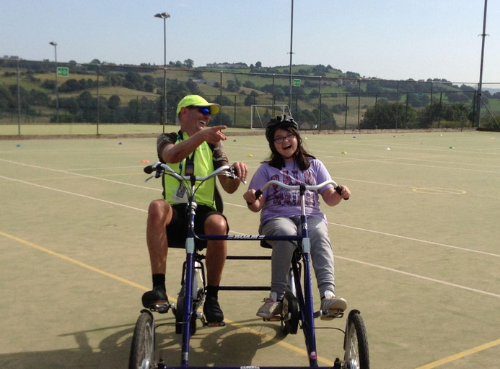 Faith's Story
Faith has profound deafness and uses two cochlear implants. She also has physical issues around balance and core strength. Before attending the Bikeability course she had only ever ridden her bike at home with stabilisers.
Faith started the course on a balance bike to develop her balancing and gliding skills which, at first, she found very challenging. To help Faith gain confidence, instructors let her try out three and four wheel bikes. She learnt how to check her surroundings, steer, brake and signal.
Faith was encouraged to keep trying the balance bike and two wheel bike, and on the morning of the third day, she suddenly put her feet on the pedals and was off! The length of the course, the intensity of the practise and the flexibility to use different wheeled bikes, along with the encouraging instruction and reminders was exactly what Faith needed to learn to ride her two-wheeled bike.
Faith said that she loved the course and her mum said seeing photos of Faith confidently cycling on her two wheel bike moved her to tears. They had tried so many times themselves to get her cycling but hadn't been able to do so without using stabilisers. Thanks to money from the Innovation Fund, Faith was able to access the specialised training she needed to get riding.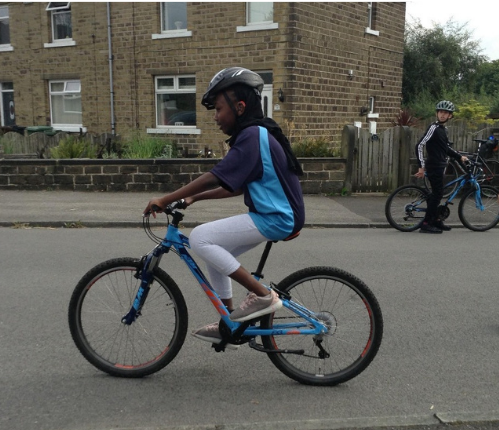 Sabrin's Story
Sabrin has severe hearing loss and wears two hearing aids. Despite being sporty Sabrin had no experience of riding a bike before she attended the Bikeability course.
She was very quick to gain good gliding skills on the balance bike and was quickly able to ride the two wheel bike. The instructors were very encouraging and using humour and accessible language that she could understand helped Sabrin her Level 1 and Level 2 Bikeability.
Could you help make a difference to children like Charlie, Faith and Sabrin? Do you have a creative, innovative and inclusive project that helps remove barriers to cycle training for children who wouldn't usually learn how to ride? Apply for our Widening Participation Fund today!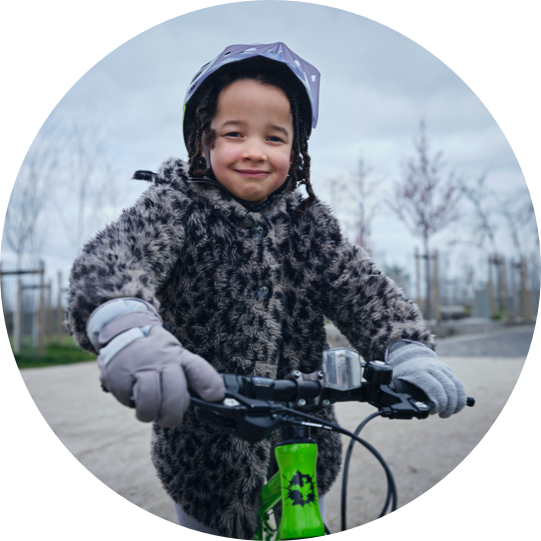 Stories from our Bikeability champions
"I feel really happy and relaxed when I ride my bike, and it's given me independence and freedom. "
Addison
"It really is a joy to watch our son Josh cycle with a big smile on his face and it brings a tear of happiness to our eyes."
Richard
"Cycling gives you the freedom you need when the world around you is locking down – free your mind, free your body and free your soul-build confidence, strength and do your bit to save the environment!"
Zoe
"Cycling has been our saviour this year, and feels like it was the only things that wasn't cancelled."
Sophie
"These sessions provided an excellent foundation. It helped to improve our confidence cycling on the roads. Very well experienced, professional and friendly trainers."
Bikeability Family
"Cycling is a real life skill. Something you only have to learn once and remember forever."
Donna
"We started family bike rides at the start of lockdown2020 as a way of keeping fit, and sharing an activity that the whole family can continue to enjoy."
Ellen
"Giving them the skills to feel more confident on the road is a great step for both them, and myself."
Emma
"Cycling for me is a way to get around; a way to exercise; but most of all it's a way to have fun together as a family."
Erica
"We went from "I don't want to!" To "Mummy, can you take me on a bike ride around the estate please?" Her bike has got her away from too much screen time and gained fun, fresh air and exercise!​"
Francesca
"The children are so happy, they feel so accomplished and they are, rightly, so proud of themselves. And we're so incredibly proud of them too."
Donna
"Using a bike rather than taking the car helps reduce air pollution. We are giving children the skills to make that choice easier and safer"
Hertfordshire Cycling
"I am so unbelievably proud of them. Here's to many more memories together as a family…on our bikes. Whoop Whoop!!"
JP
"It has been a tremendous help to gain the knowledge to comfortably ride on roads in the correct way and with confidence. Look forward to growing our journey with you in the future."
Juan
"I'm back cycling after a long break, I'm a bit rusty but got some wonderful hints and tips on this website"
Pammy
Let's find your closest cycling course
Join the Bikeability Club
Sign up to our Bikeability Club newsletter for inspiration, advice and support to continue your cycling journey.
Expect the latest news, special offers and exclusive competitions – straight into your inbox!
Please enter your email address