Bikeability is providing additional funding to its providers to help them deliver cycle training to children who receive free school meals as part of the government's holiday activities and food programme (HAF). 
Registered Bikeability providers who have been contracted by their local authority to deliver Bikeability under the HAF programme in England (excluding the London boroughs) can apply for funding per child as detailed in the links below. They should note that they may also be able to use the money to loan or buy fleet bikes to ensure that all children have a cycle to learn to ride on, as many families cannot afford bikes of their own. 
Information for HAF co-ordinators 
The funding is only available to registered Bikeability providers and covers any of the core courses, Bikeabilty Level 1, Level 2 and Level 3, and our plus courses. 
Children who have already received Bikeability training will not be able to repeat the same training level/module twice, however they will be able to take part in a different Bikeability level or plus course. 
How to apply
Download the application form below, which also includes the flow chart showing how the application process works.
Download application form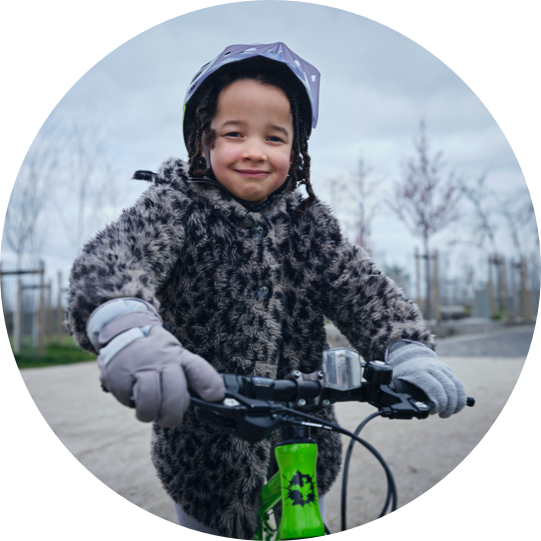 Stories from our Bikeability champions
"I feel really happy and relaxed when I ride my bike, and it's given me independence and freedom. "
Addison
"It really is a joy to watch our son Josh cycle with a big smile on his face and it brings a tear of happiness to our eyes."
Richard
---