Freedom, adventure, the road to enjoyment and confidence on two (or three!) wheels – that's Bikeability.
Schools and families have trusted us for years to deliver a programme of cycle training for all. Almost 4 million budding cyclists have put their trust in us, gaining the confidence they need to take to the roads.  What's more, they've had fun too!
That's millions of people enjoying Bikeability and experiencing freedom and adventures.
Bikeability is not just for children either – thousands more families and adults have received cycle training too.  
So, there's no time like the present!  We're here to teach your children those vital skills that will stay with them for life.  Imagine when they are so happy on a bike that it makes the top of the Christmas wish list!
Watch our video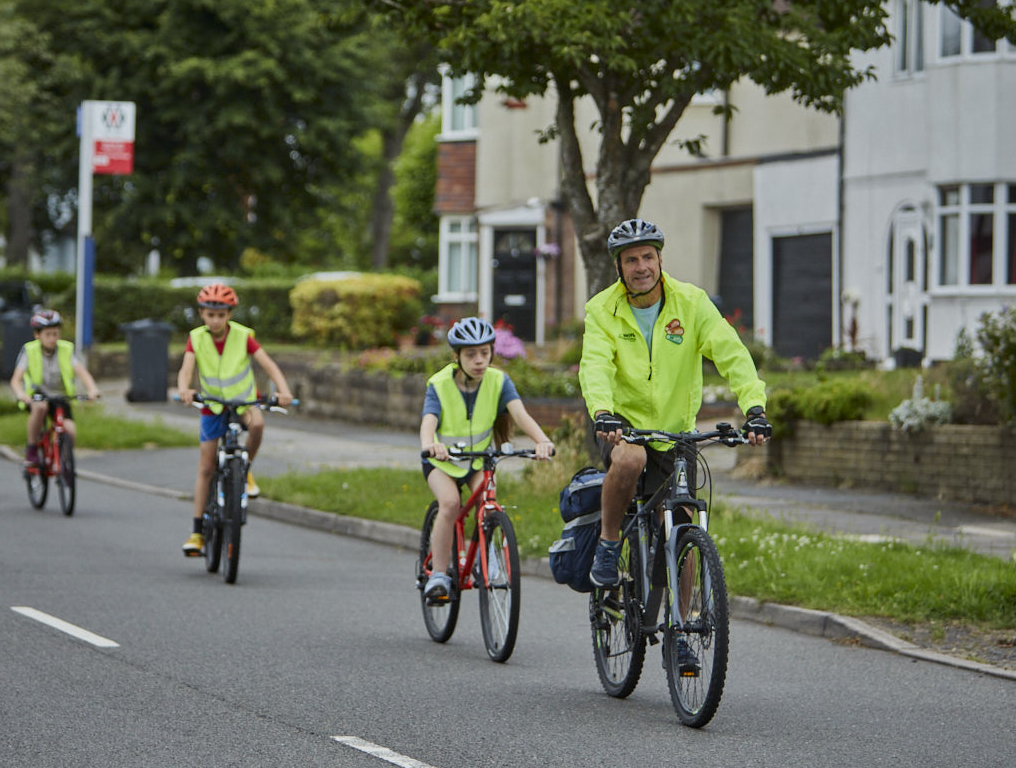 Why Bikeability?
Because our courses are:
Open to everyone 

Fun 

Supportive 

Welcoming 

Trusted
Whether you're a teacher, parent or child looking to learn more about our courses, watch our videos and guides.  They explain how easy it is to embark on the Bikeability journey.  We have also put together a set of FAQs too – so head here for more details
Confident cycling opens up a world of opportunity – commuting to school, out for a family bike ride, keeping fit or just hanging out with your friends. Wherever you need to go, our courses will prepare you for a lifetime of fun.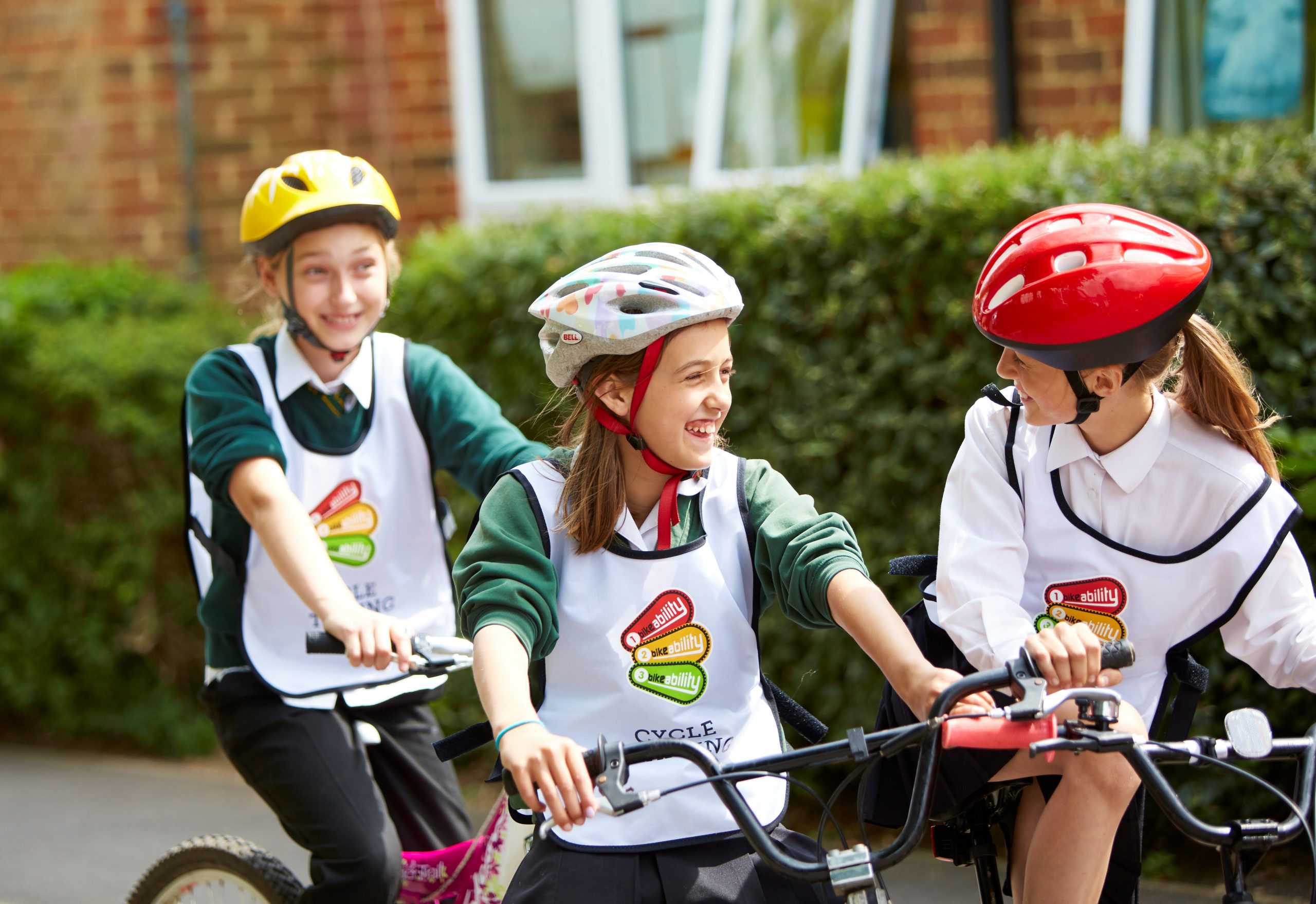 Before the course
All cycles need to be in tip-top, road-worthy condition before starting on your course.  
We like to call them the 'ABCDs' of cycle maintenance:
A

IR – Have your tyres got enough air?

B

RAKES – Do the front and back brakes work properly?

C

HAIN – Have you oiled it recently?

D

IRECTION – Are your handlebars fixed on tight?  Is your seat on tight and pointing forward? 
If you can answer yes to the ABCDs then you are good to go!
Are you looking at your child's bike and don't know where to start with these checks?  
Lots of first-time cyclists need a helping hand with this so don't worry, you are not alone.  Just take your cycle to a local shop.  They can give it the once over for you so when you join us, you are ready to go!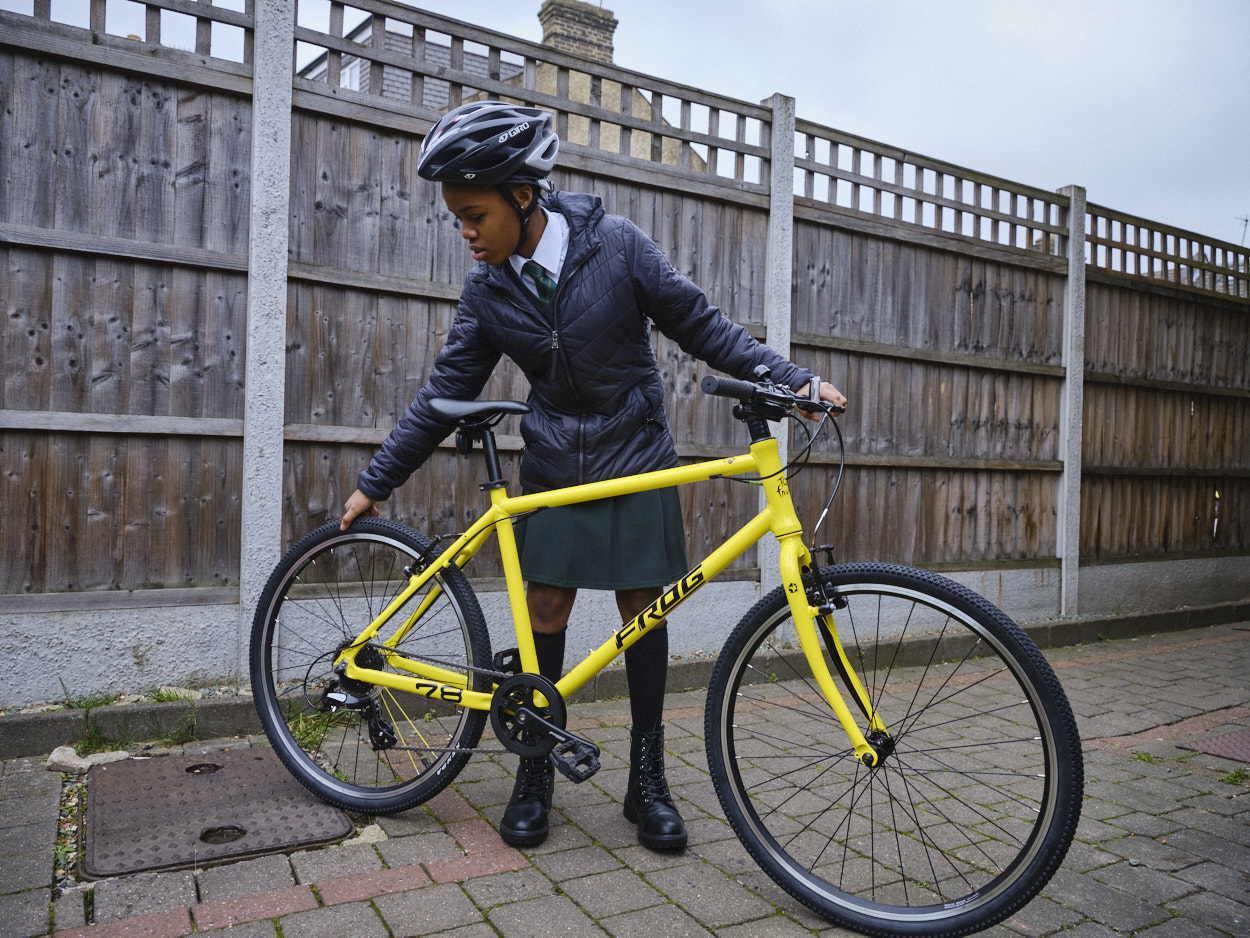 Are you sitting comfortably?
It's a fact – if you aren't sat comfortably, you won't enjoy your cycle ride. Get your positioning right, and you will enjoy every second cycling. 
So, first things first, you need to check that your seat is at the right height.  It's no good struggling to reach those pedals on a borrowed bike that's too big or making do with something that fitted you years ago.  
Can you easily reach the handlebars or are you overstretched? Do you feel like your legs are bending too much, almost like a squat position?  Check your posture as getting this wrong will cause problems.
Stand next to the bike – the saddle should be at hip height.

Make sure that the top of the handlebar is level with the mid-point of the saddle.

The handlebars should be close enough to reach with ease.  Overstretching will cause children to wobble, especially when trying to turn corners.

Your legs should only be slightly bent when on the pedal and riding.  The straighter the leg, the better.

The seat height should allow you to rest the tips of your toes on the ground. This lets you use your feet for control and confidence in the early stages.  
Trust us, you really shouldn't be able to touch the floor with both feet flat on the floor when you're sitting on the saddle. This is a common myth and will stop you from getting the most out of your cycle ride.  
We have a handy guide to making sure you're ready to take part – watch it here!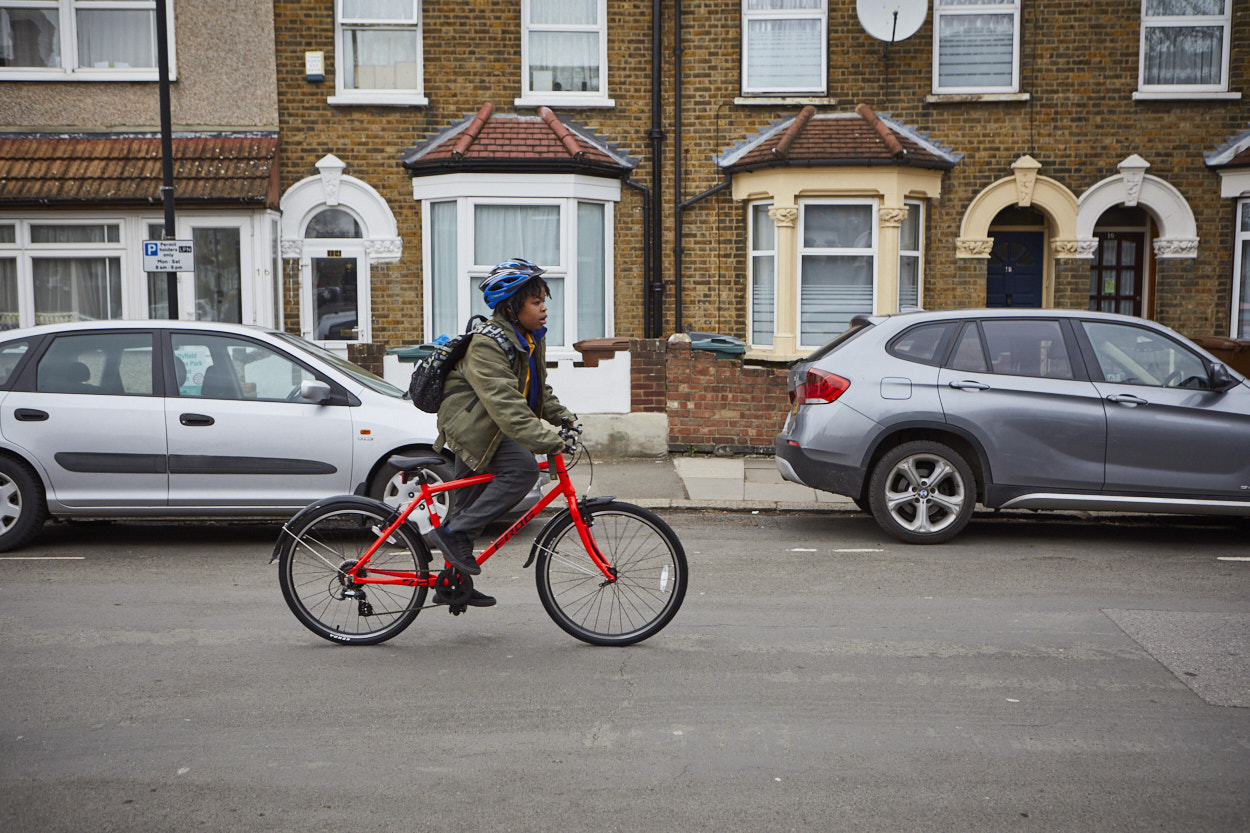 Heads-up – How about helmets?
You don't need to buy a helmet to take part in our cycle training, but there are many benefits to wearing one. Getting into good habits like this is the best start for your cycling adventures. 
It's a personal choice.  If you do choose to wear a helmet then remember, no one size fits all.  Your helmet should sit on top of your head, not too tight or too loose, with the peak sitting about two fingers width above your eyebrows.
The side adjusters should sit below your ears and form a nice V on the side of your head. The chin strap should allow for two fingers to fit between it and your chin.
It's a cycle, not a catwalk!
Most children take their course at school, so you will wear your school uniform.  But what about at other times?
The clothes you wear to cycle in need to be comfy and you must avoid any loose clothing which can get caught in the chain.  You can use safety pins to keep clothing tucked in and out of the way.  A simple pair of shorts, leggings or jeans are perfect.  Team that with a t-shirt or jumper and you are good to go.  Remember to remove any dangly jewellery that might get caught in your brakes and chain!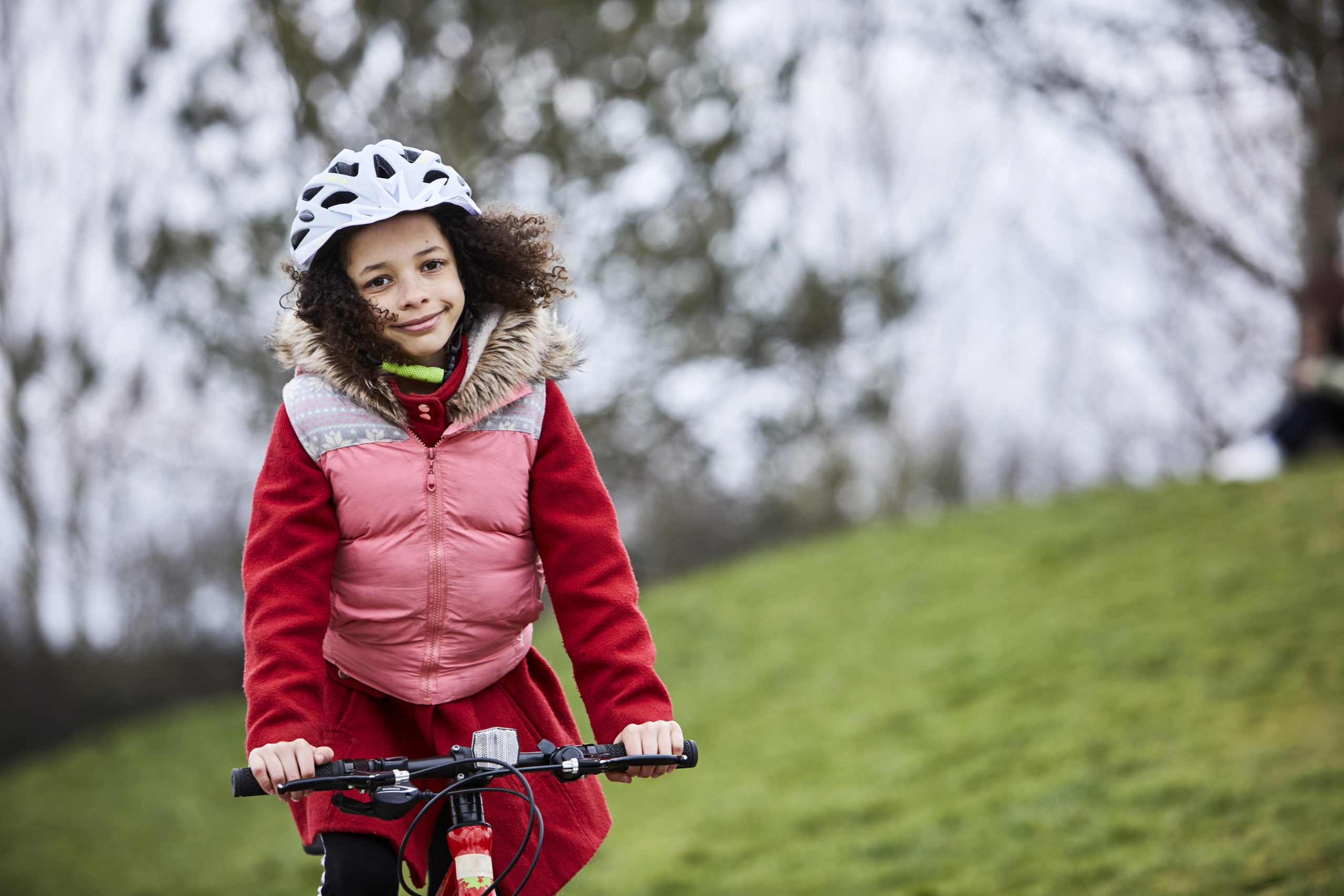 The good old British weather!
It's safe to say that the British weather is unpredictable!  So always make sure you prepare and expect the unexpected.
Make sure you have an extra layer, hats and gloves with you on the day of your course. You might even want a change of clothes in case it rains.  If the sun is set to make an appearance, then remember to slap on the sun cream – and bring the bottle with you to top up as needed.  
Enjoy a Bikeability Breakfast!
Before you join us for one of the courses at whatever level, then make sure you fuel your tummy.  A full belly will give you the energy you need to power those pedals!  We also recommend bringing a water bottle to keep you hydrated during your course.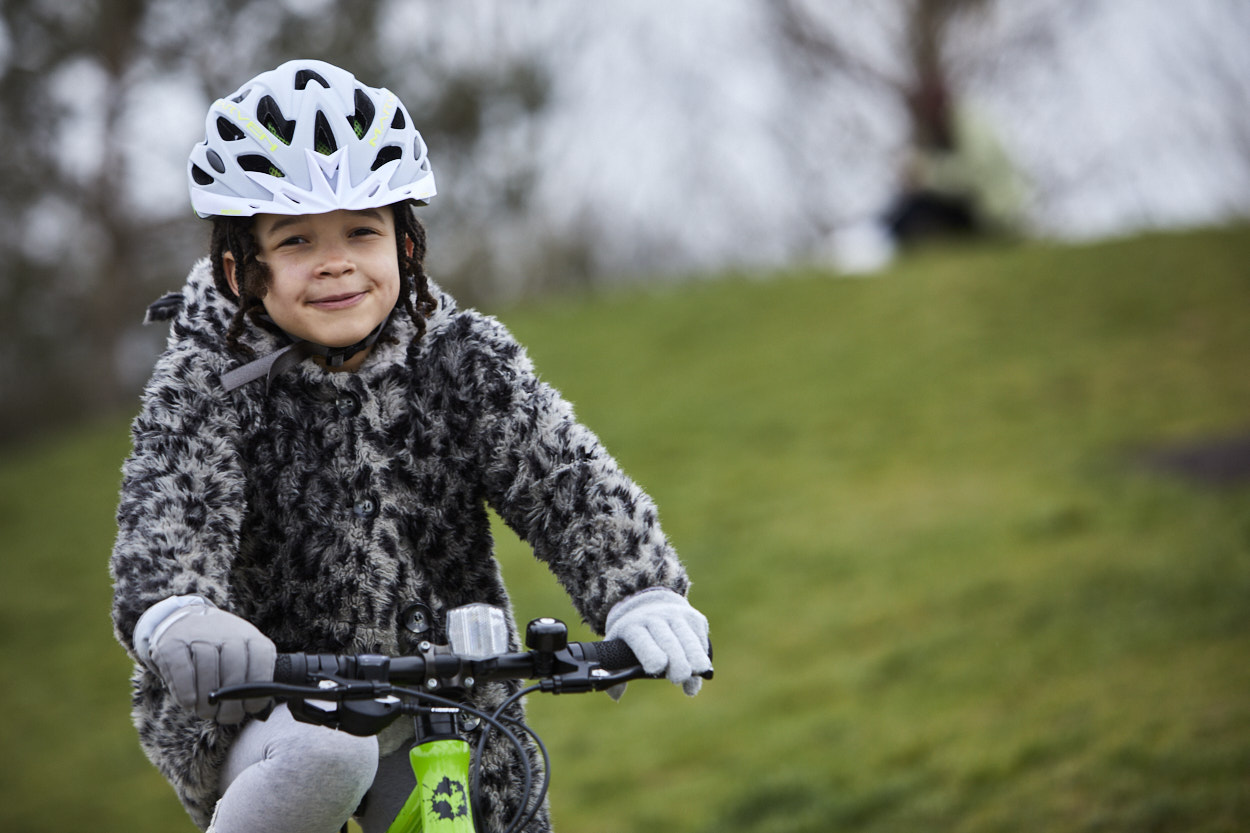 Find a Course Near You
Are you ready to free your inner Laura Kenny or Bradley Wiggins?  Then our team of experienced, trainers are ready and waiting for you.  Each of our trainers are fully qualified and have all the skills and techniques ready to work with you. Find a course.
We are delighted that most primary schools in England already offer Bikeability cycle training. Contact your child's school to find out when the next course will be running and in what year group.
The levels explained
Too much of a challenge and we lose heart. Too little and we get bored. That's human nature – especially when it comes to children! 
Bikeability provides the 'sweet spot' of matching individual ability to training requirements.  It is a progressive programme so children develop skills confidently.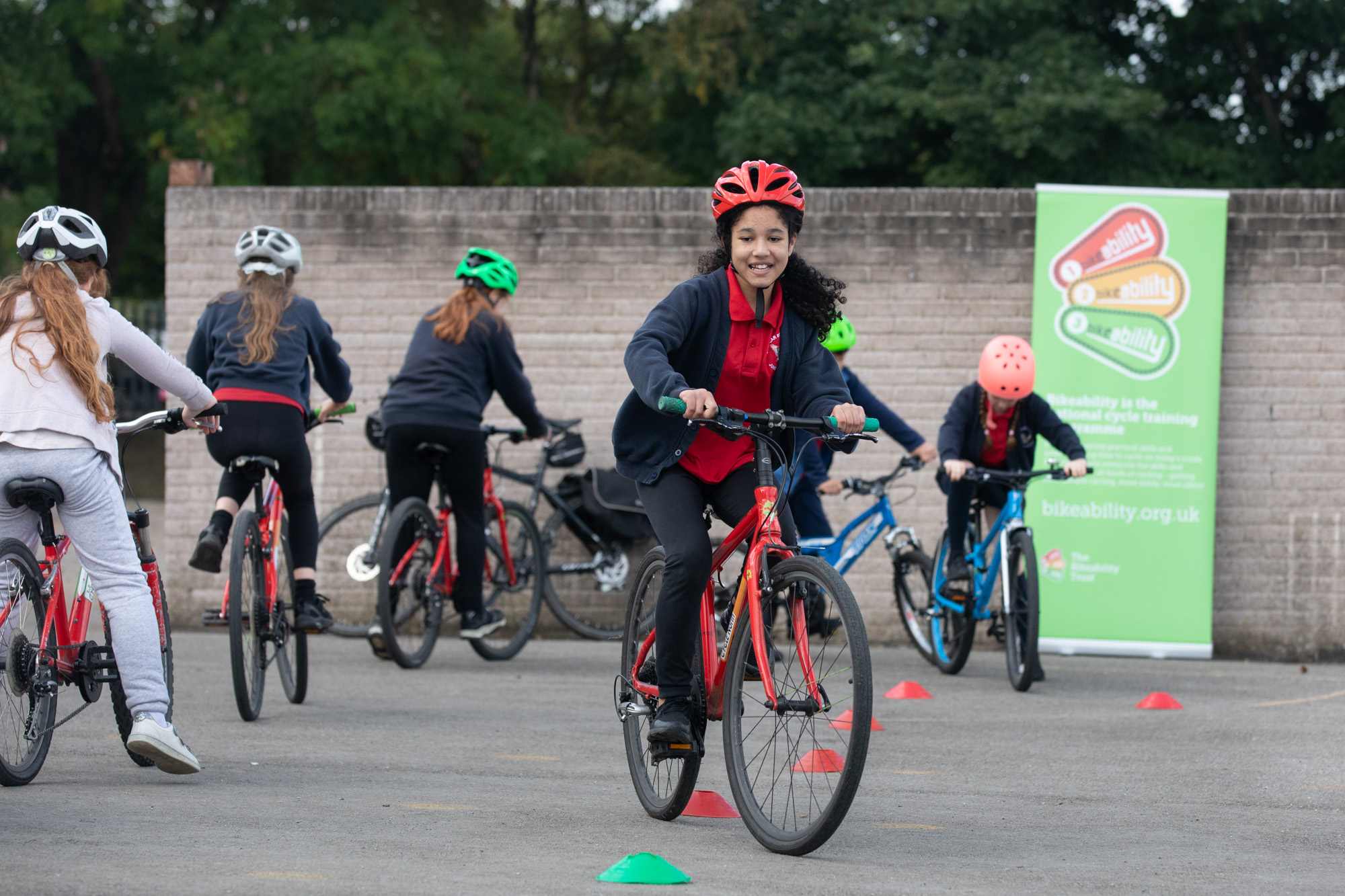 Let's find your closest cycling course
Join the Bikeability Club
Sign up to our Bikeability Club newsletter for inspiration, advice and support to continue your cycling journey.
Expect the latest news, special offers and exclusive competitions – straight into your inbox!
Please enter your email address