Thank you to everyone who joined us at the 2022 Bikeability Conference. Over 200 instructors, training providers and grant recipients joined us in Birmingham. The day focused on the theme of innovation and inclusivity, including speakers:
Emily Cherry, Chief Executive
Philip Darnton OBE, Honorary Patron
Isobel Clement MBE, Wheels for Wellbeing
Ian Tierney, Wheels for All
Dr Dan Bishop, Brunel University London
Dr Catherine Purcell, Cardiff University
Dr Kate Wilmut, Oxford Brookes University
We have now collected all feedback from the post-event survey. This information will help us shape the 2023 conference. If you have further feedback, please email contactus@bikeability.org.uk.
You can catch up on the day with our #BikeabilityConference hashtag.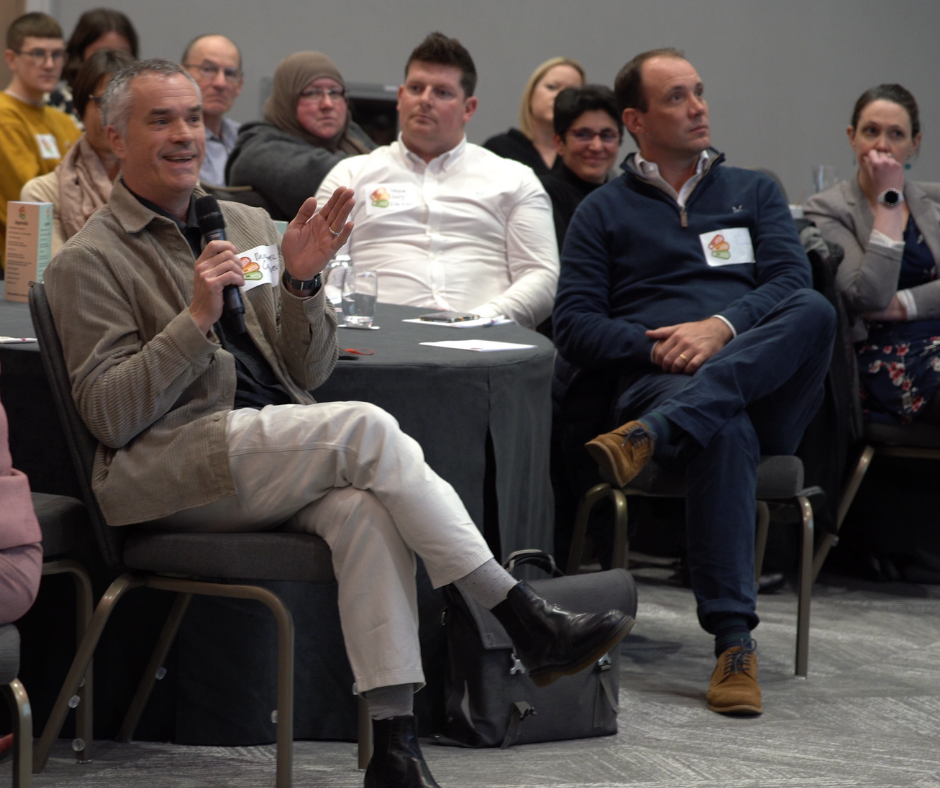 The talented More Than Minutes joined us to capture the conference in a unique way – by illustrating it! Rather than a more traditional recording or note-taking, we wanted to bring Bikeability to life and reflect the wonderful, varied industry and discussions of the conference. We hope you love it as much as we do.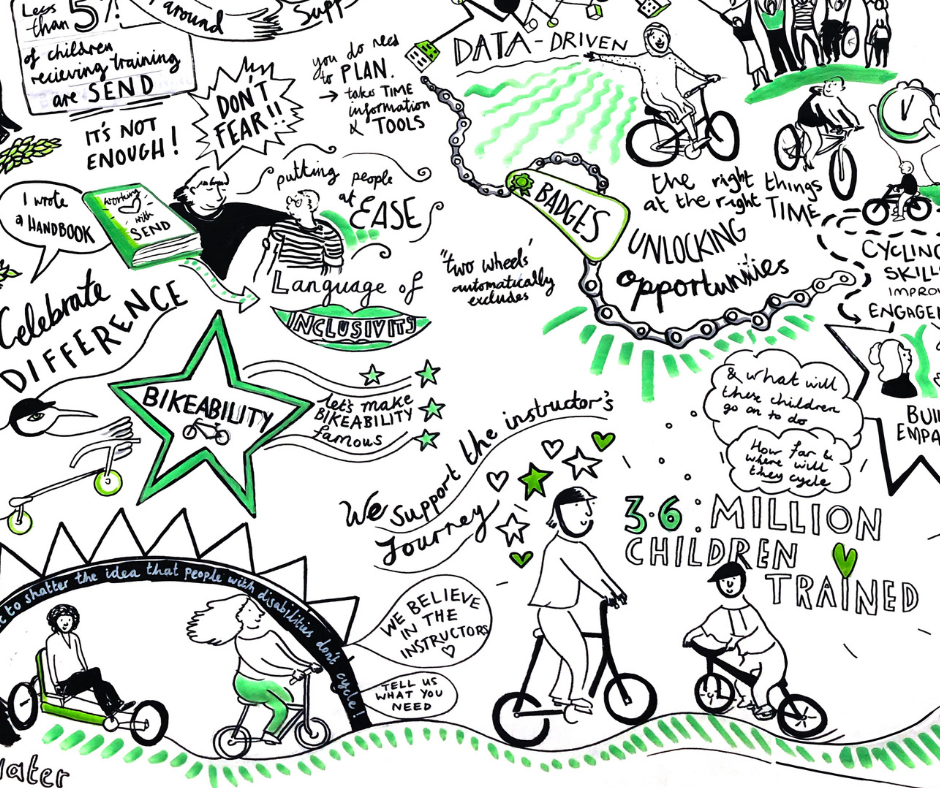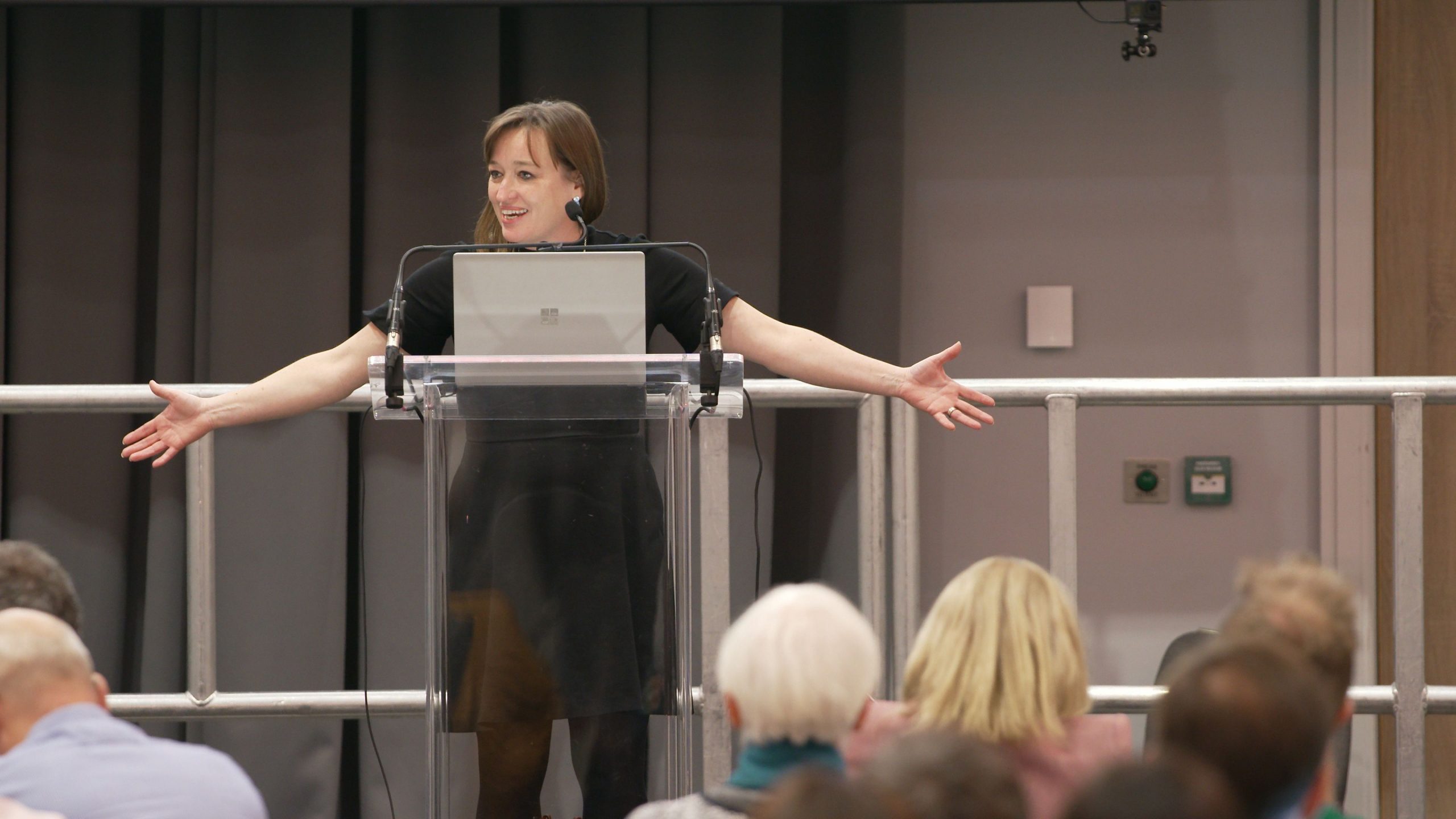 Presentation Slides
Please find below links to the presentation slides shown at the conference.
If you have further questions, please contact the speakers directly.
Watch our webinar series
Our webinars feature professionals from the industry. These are available on our YouTube channel. Each session will discuss a specific topic to help you develop and improve.
Webinars count towards your continuing professional development (CPD).
Videos include
Assessment, feedback and award materials
Internal quality assurance
Observation and mentoring
Watch now