I wanted to take this opportunity to look back at the last six months and say thank you to the amazing instructors, training providers and everyone who has delivered for Bikeability this year. It is a testament to all of you that we managed to deliver so many Bikeability sessions – making it a record-breaking year! 
We have had the pleasure of working with some amazing partner organisations this year, including Frog, Bike Club, Beryl, Decathlon, Love To Ride and Forme. They have worked with us to put together some great competitions like the Platinum Jubilee letter to the Queen competition, Cycle to School week giveaways, Forme My Dream Ride and the Celebration of Bikeability (more about that later), which was also supported by Halfords, Altura and Bike Right. 
We have also met with some fantastic high-profile supporters, including Chris Boardman, Trudy Harrison and Damien Hinds, who have all been very impressed with the sessions they attended and the work that all the Bikeability team do. 
One thing I am also extremely proud of this year is the commitment shown at every level to make sure Bikeability is as accessible as possible for as many children, young people and families. We are working hard to break down barriers over the coming months and years, whatever they are.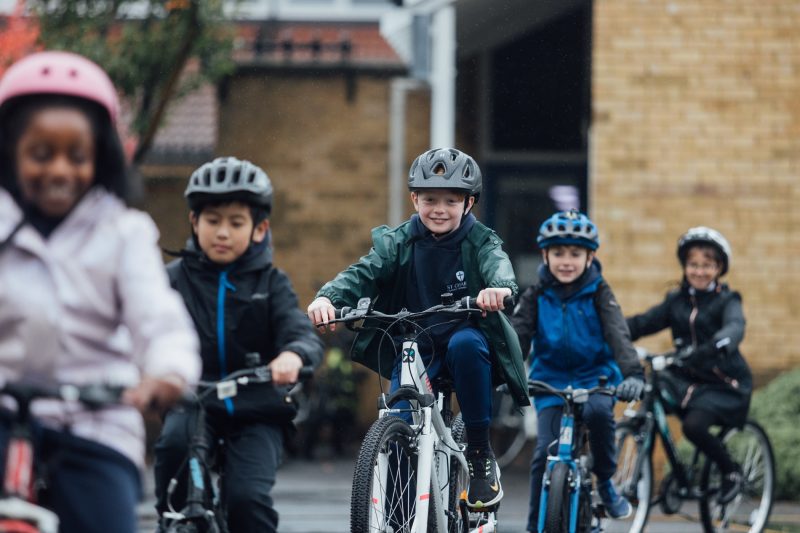 Making Bikeability accessible for everyone  
We recently announced our new SEND training, which has been informed by 18 pilot projects, designed to improve access to and the experience of cycle training for individuals with SEND. We are collaborating with our industry's experts in SEND delivery and working with inclusive cycle charity Wheels for All, to develop a CPD module designed for use by instructors, which will launch early next year. We've added SEND Top Up funding to ensure that with the right planning providers can be flexible and offer adaptions needed to include every child in Bikeability.  
Our Widening Participation Fund has helped to support 44 projects across England that remove the barriers to cycling for children who wouldn't usually learn to ride. They are creative, innovative, and inclusive schemes that support children of all ages, abilities and backgrounds discover the joy of cycling. 
We visited Cycle of Life in Liverpool to find out about their project and were so impressed with the work they have been doing, helping children access cycling and learn to ride, smashing through the barriers that had held them back. There are many other fantastic projects we are really proud to support, so thank you to everyone involved for all your hard work. I also visited a number of other projects, visiting some brilliant schemes in Kent and London with Sustrans.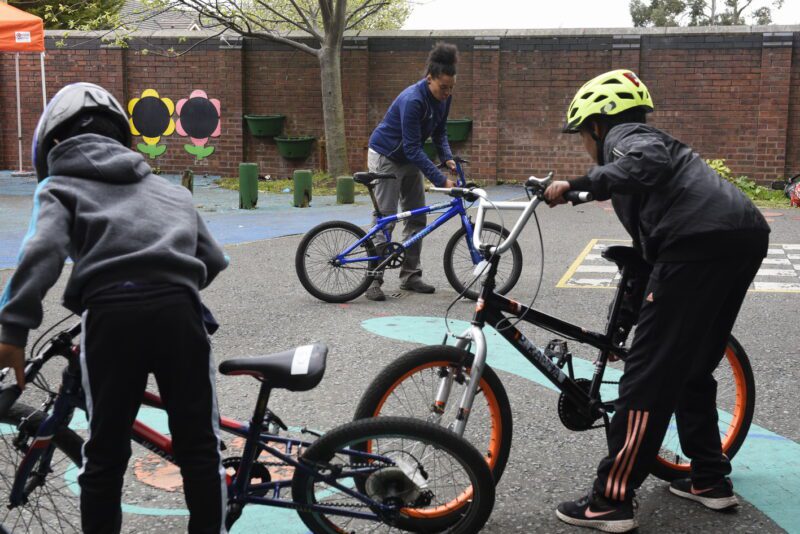 Cycle to school for all 
We were excited to take on the mantle of Cycle to School Week this year, with support from Sustrans. We asked people to choose from four different pledges to get cycling and we had 1,757 pledges in total! From cycling to school to discovering new routes, we were pleased to see so many people engaging and getting on their bikes. 
To celebrate Cycle to School Week, we partnered with Halfords to give away almost 500 bikes. 475 pre-pedalled bicycles were given away across the country, helping to equip children who don't have access to a cycle with the skills and confidence to cycle safely. We appreciate the support from training providers across the country to help deliver these cycles to children that might not otherwise be able to access Bikeability.
You can check visit the Halfords website for more information on their Bike Xchange program.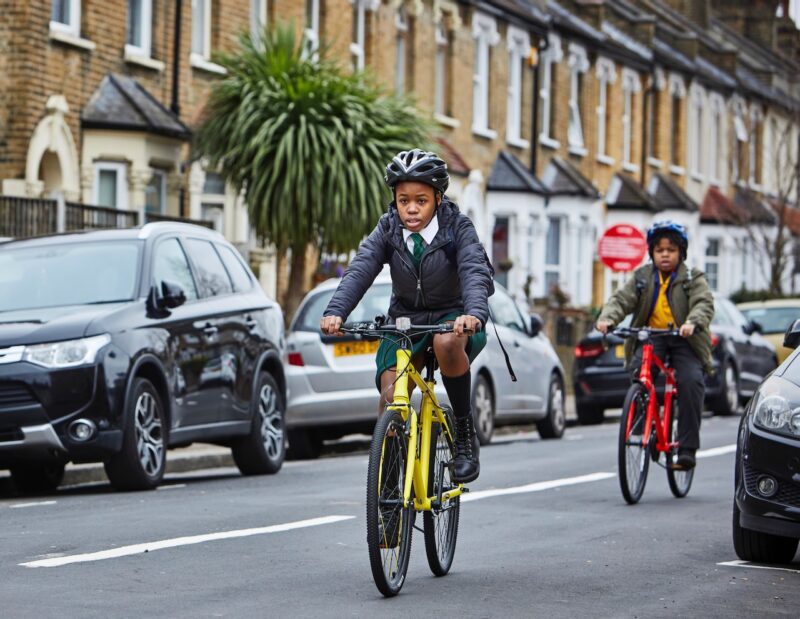 Additional funding for the holidays 
New You Gov research found that 74% of people recognise the importance of professional cycle training for children, but only 14% of parents feel very confident to use the Highway Code to teach their children to cycle on the road. To help deliver cycle training to more children, we were delighted to announce a £500,000 funding boost to help thousands more children learn to cycle during the school holidays. 
The extra funding helped us reach children who receive free school meals as part of the government's holiday activities and food programme (HAF). The programme aims to address the 'school holiday experience gap' and give children from low income households a place to learn, be active, eat well and thrive when they are not in school. 
As usual it was you, our industry, who stepped up to the challenge, so thank you to all instructors and training providers who helped deliver Bikeability to children over the summer holidays.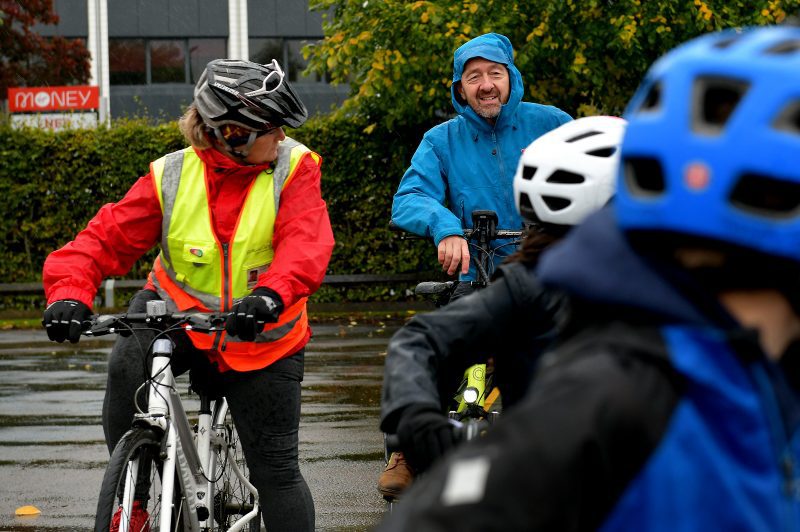 Supporting our industry 
As well as working to help children get cycling, we also felt it was crucial to support our instructors during a very tough year and the increasing cost of living crisis. To help ease the burden even a little, we worked with the Department of Transport who agreed to pay for all places at Bikeability booked, not just places attended plus 10% to support the industry for a trial period until 31 March 2023. 
We know and appreciate how hard our instructors work to teach children, young people and families to cycle safely. Our aim was to provide some security in a very challenging climate, and we hope to be able to continue this approach once the trial period has ended.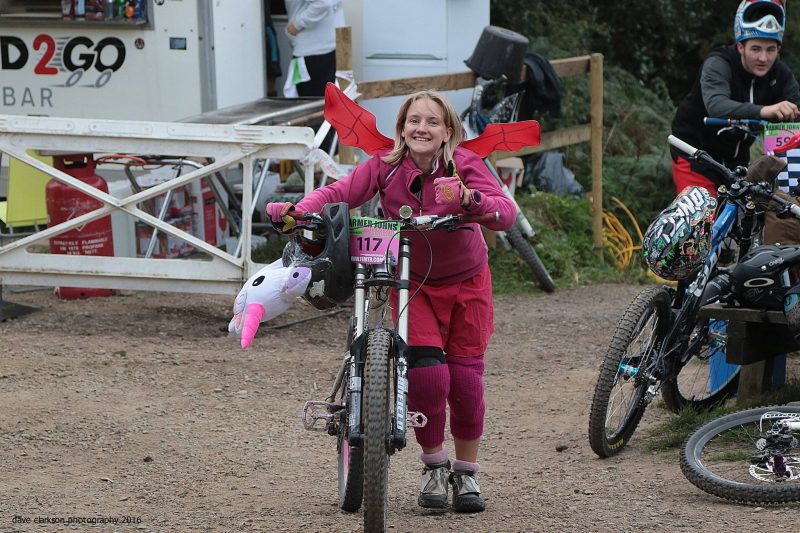 Celebrating Bikeability with you 
Along with everyone at Bikeability HQ, I was so pleased to be able to celebrate the cycling superstars that make Bikeability what it is. In November, we invited people to join us online across our social media channels to honour all the children who have completed Bikeability – and the people who have supported them. 
We had nearly 160 nominations for the 2022 Celebration of Bikeability and some super inspiring stories – which made it a very tough job for our judges who had to choose winners from dozens of amazing individuals and organisations.  
The opportunity to celebrate all the fantastic people that make Bikeability a success is one we really relish, as it gives us a chance to showcase to the world all the hard work you put in and the innovative ways you deal with the challenges that are thrown at you. 
I particularly enjoy visiting all the amazing projects and organisations up and down the country – I have literally criss-crossed England in 2022 and had the chance to meet some of the amazing instructors delivering Bikeability. It means so much to me to be invited to see you teaching the next generation of riders and I'm keen to do even more in 2023 – please do get in touch if you would like to arrange a visit!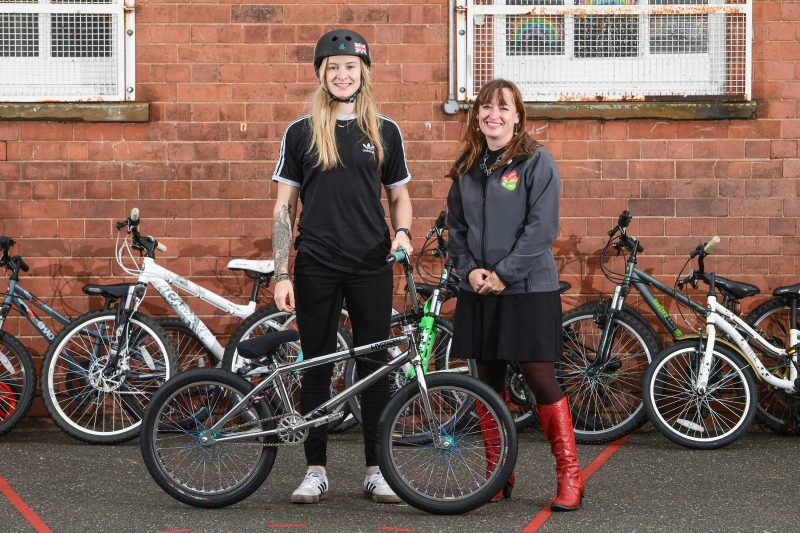 A sincere thank you 
Without your hard work we wouldn't be able to deliver such fantastic training to so many people.  But I also want to take the time to thank the Bikeability Trust staff team, Trustees and the cycle training team at Department for Transport and Active Travel England. It's the team working behind the scenes making sure you have the right guidance, support and funding to deliver who deserve huge credit. Most often unseen but always working hard. I couldn't be prouder of Team Bikeability UK. 
We are still determined to make sure every child can access Bikeability, and I am sure that with your help and dedication we will reach that goal. Out business plan is focussed on delivering innovation, impact and inclusion as our core themes. When we bring this together we create a compelling evidence case for why Government must invest in Bikeability to deliver the promise of cycle training for every child.  
These are just some of the reflections from the year, and I can't wait to see what we can do together in 2023! 
---
Let's find your closest cycling course