The Bikeability Trust is looking to inspire more people to consider a new career as a cycling instructor. Microsoft recently revealed in their 2021 Work Trend Index that 46% of the workforce are planning to make a major pivot or career transition in the next 12 months. The Bikeability Trust hopes to attract up to 1,000 of those across England considering a career change to become a new Bikeability cycle instructor.
To support recruitment, The Bikeability Trust has today (30 July 2021) announced a cycling instructor bursary, funded by the Department of Transport. More instructors are needed to scale up the industry in order to meet Boris Johnson's goal to offer "cycling training for everyone who wants it," as outlined in Gear Change.
All Bikeability cycling instructors must hold a Level 2 Award in Instructing Cycle Training, designed to ensure children are provided with the skills to cycle confidently and competently on today's roads. A £500 bursary towards the cost of qualification is now available for individuals across the country who wish to become a cycle instructor.
The bursary offers an opportunity for people who may be considering a new challenge to re-train as a cycling instructor. As a result of the pandemic, many people have re-evaluated their career goals. According to the Microsoft Work Trend Index report, 41 percent of the global workforce is likely to consider leaving their current employer within the next year. This number is even higher for Gen Z (54%).
The role of a Bikeability cycle instructor offers a unique opportunity for a transition into a new, rewarding career. Bikeability instructors enjoy flexible working, time outdoors and the chance to inspire the next generation to get on their bikes. All that is required prior to qualification is a positive attitude, passion for working with children – and ability to ride a bike!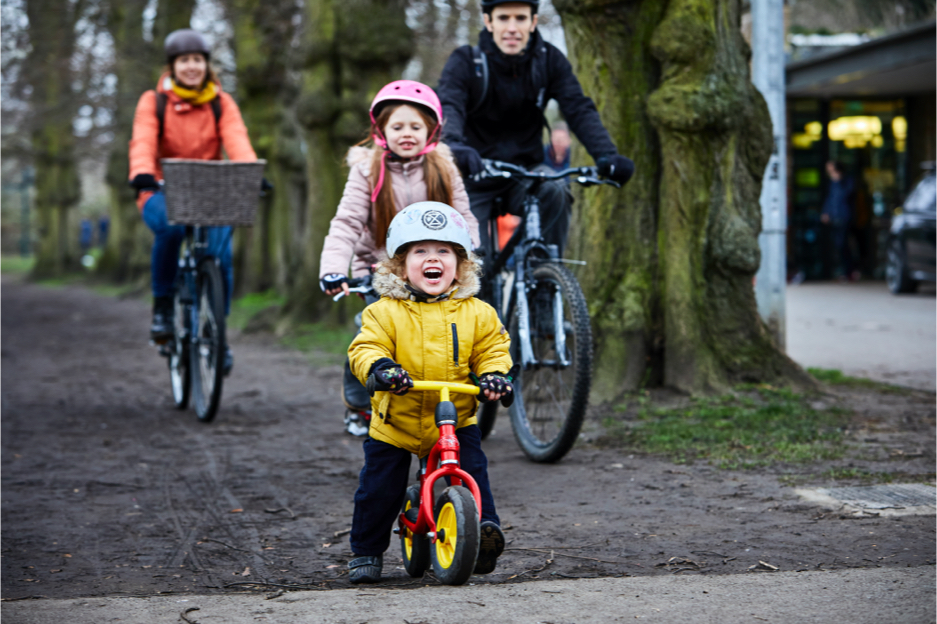 Emily Cherry, Executive Director of the Bikeability Trust, says "Working as a Bikeability instructor has many benefits and it is a job which can really make a difference to children's lives. With more people re-evaluating their careers due to the impact of Covid-19, accompanied by the launch of our bursary, we look forward to welcoming a more diverse range of candidates into the industry."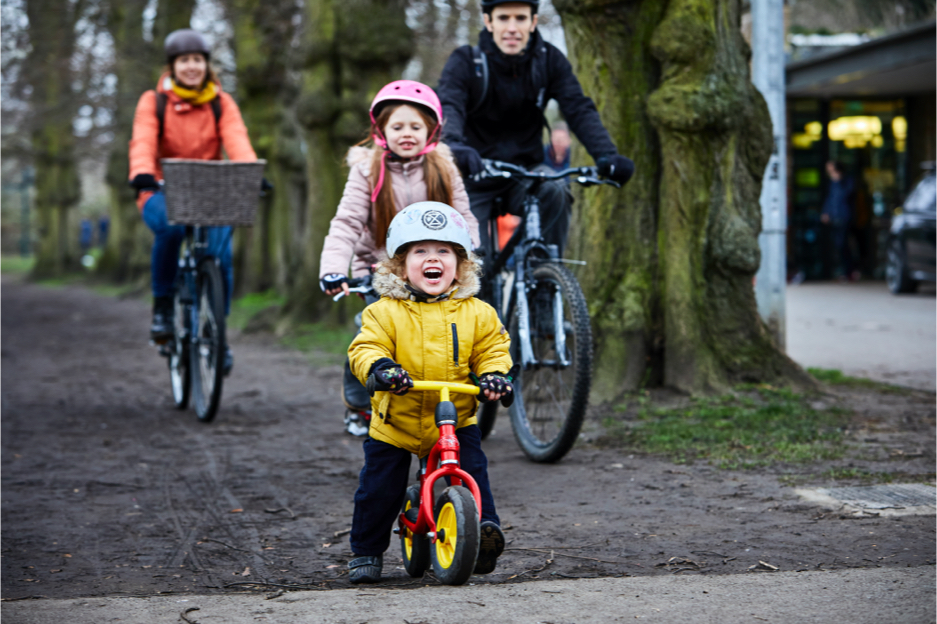 Nathan Wood, a 20 year old from Lancashire, works at Go Velo as a Bikeability instructor. He says, "I initially studied construction, but I didn't enjoy it because I am more of an active person. When I found out about the opportunity to become a cycling instructor, it sounded perfect for my interests. I enjoy seeing the children progress, get skills for life and have lots of fun on their bikes. I love working with our team of instructors and I am excited for my future career in cycle training."
Let's find your closest cycling course
Join the Bikeability Club
Sign up to our Bikeability Club newsletter for inspiration, advice and support to continue your cycling journey.
Expect the latest news, special offers and exclusive competitions – straight into your inbox!
Please enter your email address