"To men, the bicycle in the beginning was merely a new toy. To women, it was a steed on which they rode into a new world." Editorial, 1896.
Cycling has been the transportation of choice for pioneering women for centuries. From the safety bicycle that gave women in the 1800s the freedom to travel without a chaperone and, eventually, the freedom to wear trousers to cycle. To the cycling suffragettes of the 1900s who used their bicycles to block Winston Churchill's motorcade and fly votes for women banners.
Cycling became so popular in the 1800s that one popular women's magazine said: "In possession of her bicycle, the daughter of the 19th century feels that the declaration of her independence has been proclaimed."
In the last 200 years cycling has helped free women from stereotypes, gain their independence and fight for the vote. Today, cycling still gives women the freedom and independence it gave to our ancestors. It also gives us opportunities to support inclusion, celebrate difference, and #BreakTheBias.
Today, on International Women's Day, we are sharing the stories of some incredible Bikeability women and they work they do to help future generations of women and girls discover the joys and benefits of cycling.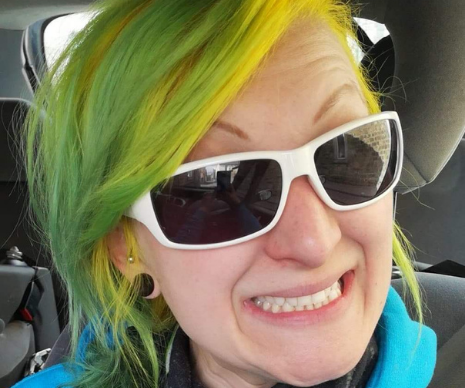 Emma Mcloughlin – Instructor and Special Educational Needs Specialist
Emma is the worthy winner of our 2021 Rising Star Award. She does fantastic work to make her Bikeability sessions are accessible and inclusive to ensure no child misses out on learning to cycle.
A special education needs (SEN) specialist, Emma goes out of her way to make sure children have the equipment they need to start cycling. She's created resources to help colleagues be better prepared for teaching children with SEN and uses her BMX coaching experience to make Bikeability sessions fun and inspiring for all.
Emma's zest for life is infectious and her work to remove barriers to cycling has seen her help a hugely diverse group learn to ride. From a 92-year-old woman who was cycling for the first time to a group of refugees who had never had the opportunity to learn to cycle before.
Instructors like Emma help us ensure Bikeability is inclusive and accessible, so no child or adult feels like they cannot learn to cycle. Thank you to all our instructors who work hard to include all in their sessions!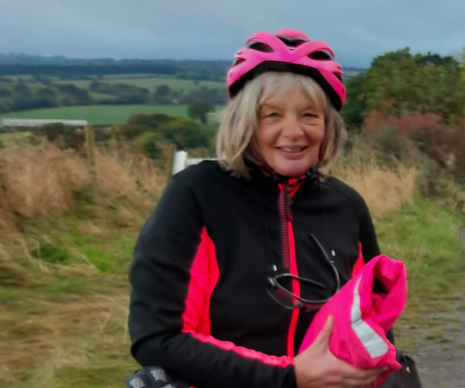 June Sawyer – Instructor
June is an incredible Bikeability instructor who has helped all ages learn to cycle and is the winner of our 2021 Instructor of the Year Award. She has helped families learn how to cycle confidently to school together and supported entire communities in realising the huge benefits cycling can bring to their neighbourhood.
Not scared of a challenge, June has helped people overcome emotional, physical and behavioural barriers to help them get pedalling and reap the benefits of cycling. Often, when it seems like everybody else has given up on a person, June will be there, ready to start their cycling journey with them. June focuses on the small wins – each one helping her trainees to realise their potential.
Instructors like June help us reach women and girls who would have never learnt to cycle before. Without women like June, some of those women would never have enjoyed cycling – so thank you to all our instructors who go the extra mile!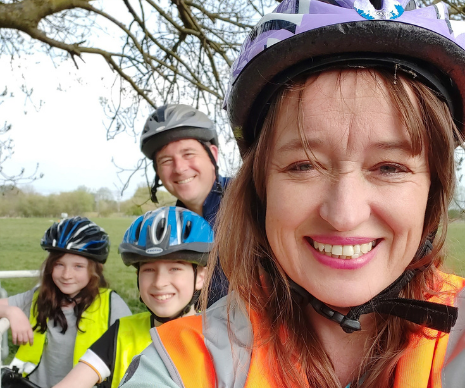 Emily Cherry – The Bikeability Trust, Chief Executive
Under Emily's leadership, Bikeability has cemented its commitment to offering cycle training to every child.
Emily is a vocal advocate for inclusion and strives to ensure that the barriers to cycling are removed for women and girls, as well as other underrepresented groups. Under her leadership more than £1.6 million has been invested in projects that enable people who wouldn't usually learn how to ride get cycling. Thanks to the Widening Participation Fund, 44 pioneering projects will now receive funding, many of these are focused on getting more women and girls cycling.
Leaders like Emily help us to keep inclusion at the top of the list of priorities. Thank you to all of you who are fighting to get women and girls access to cycle training and cycles!
Let's find your closest cycling course
Join the Bikeability Club
Sign up to our Bikeability Club newsletter for inspiration, advice and support to continue your cycling journey.
Expect the latest news, special offers and exclusive competitions – straight into your inbox!
Please enter your email address