If you live in a city, you have probably been part of a traffic jam, whether in a car or on a bus. And you've probably noticed that the air quality isn't as good as it could be – in fact clean air is an increasing priority for lots of councils up and down the country.  
Data shows that 99% of the global population breathes air that exceeds the WHO's air-quality limits. We all know that driving, especially for shorter journeys, is adding to the problem, but it's not always clear what we can do to help. If you want to make your travel more sustainable in 2023, there​​ are plenty of affordable options available. 
Beryl provide cycle, e-bike, e-cargo bike and e-scooter sharing schemes that aim ​​​​​​​​​​​​​​to inspire more people to take up sustainable travel options. Their vehicles are powered by either people or electricity, which not only makes them fun and easy to use but also means they help reduce traffic and carbon emission while improving health and air quality. 
Since they launched their first share scheme in 2019, Beryl has generated almost three million journeys across nearly ten million kilometres. On average, based on feedback from thousands of users, almost a third of journeys made on Beryl vehicles have replaced journeys that would have been taken in a car, van, taxi or motorbike.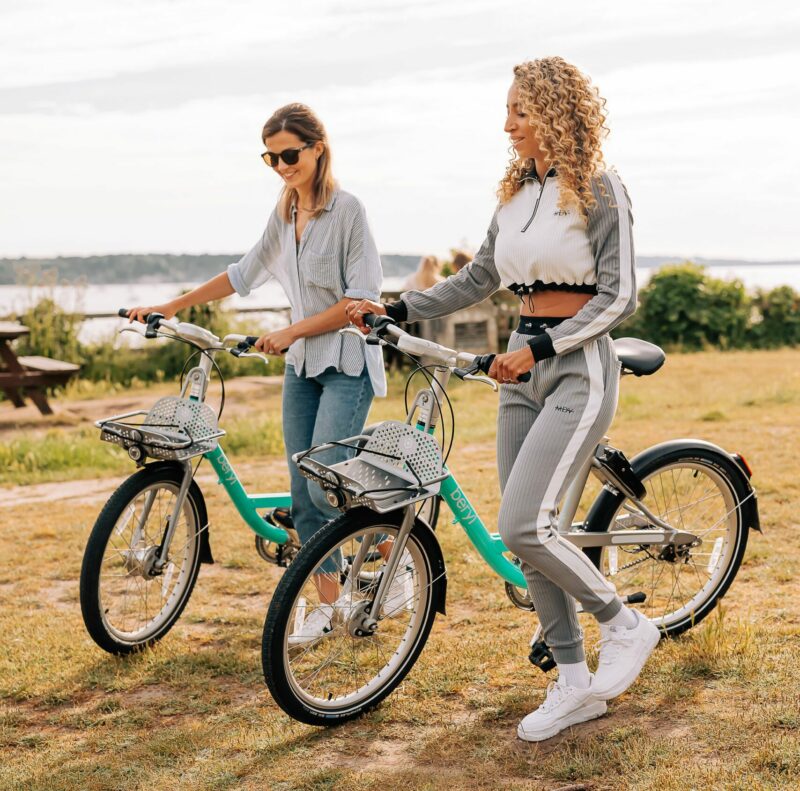 According to industry calculations, this has prevented over 107 tonnes of carbon dioxide emissions from people using Beryl vehicles instead of less sustainable transport. That's the equivalent of 624 flights between London and Edinburgh or 12,887,201 phones being charged!
If you are interested in cycling more or want to try out a cycle or e-scooter, ​​​​​​​​then schemes like Beryl's​​ are ideal as you can try them out or even use them to get around without having to worry about carrying around locks or lights, or where you will lock your vehicle up. Plus if you have ever wanted to try out an electric cycle, there are lots of e-bikes available from Beryl and other hire schemes, so you can see what they're like for yourself. 
Micromobility schemes like these are ideal to replace shorter journeys, and you can often get around quicker as you can bypass the traffic jam you would be part of if you were in a car. They are also a great option if you want to cycle more with your family – just pick them up and then leave them in a docking station when you're finished with them.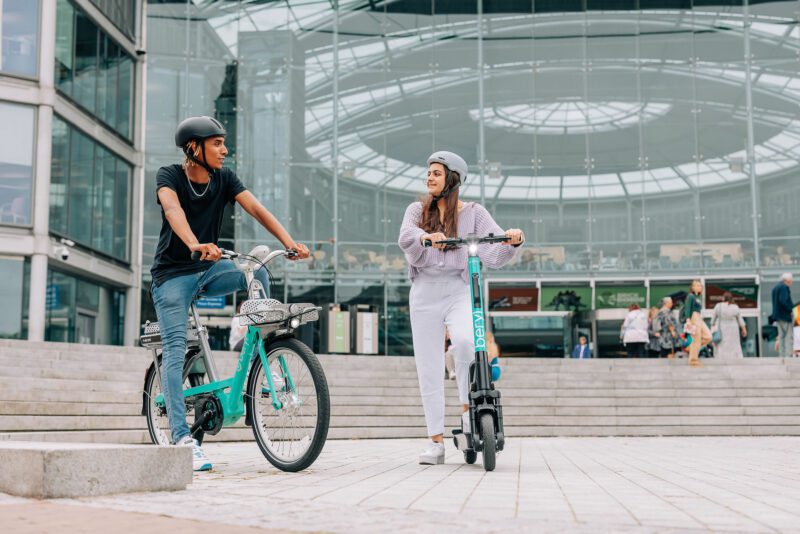 Have you tried cycle or e-scooter hire yet? Why not check one out and see if it kick starts your sustainable travel journey! 
Beryl currently has schemes operating in Norwich, Watford, Hereford, Bournemouth, the Isle of Wight, Portsmouth, Southampton, Cornwall, Hertsmere, Hackney and Greater Manchester. There are also other cycle and scooter hire schemes operating in other parts of the country including London, the Midlands and many other places. Check out this handy list from Cycling UK to find your nearest scheme. 
You can find out more about Beryl here and if you are taking part in Bikeability lessons, you can access 300 free minutes on a Beryl bike! 
---
Let's find your closest cycling course