Jonathan is a Bikeability instructor in Plymouth. He worked with Addision during the national COVID-19 lockdown.
"During the national lockdown in January, we were presented with a unique opportunity to support vulnerable children with their Bikeability cycle training.  
Addison, a Year 5 pupil with cerebral palsy, was unable to pedal and, although we had already offered him additional support, the cancellation of his class' Bikeability training enabled us to provide one-to-one teaching. 
Addison had received a bicycle for Christmas and he was determined to ride it with his friends. I taught him to scoot without any pedals and after his very first session, he proudly proclaimed his plans to cycle at the Olympics! 
During such a difficult time, his enthusiasm brightened my day and slowly but surely, he gained the confidence and skills to pedal independently. 
Addison can now pedal around the playground and he plans to join his peers for their rescheduled Bikeability training in Year 6.
Addison said,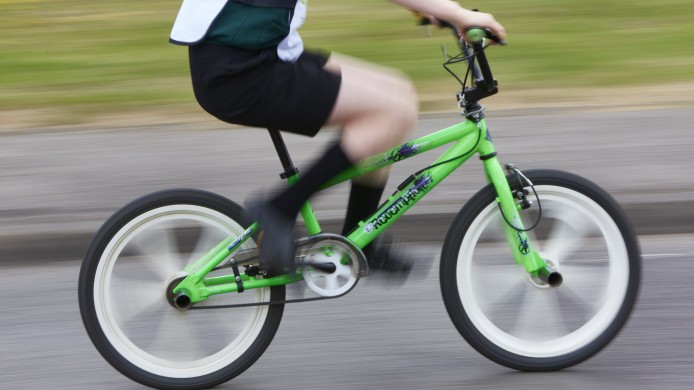 "Before my Bikeability lessons I couldn't balance on a bike, I couldn't pedal and I couldn't brake.  The lessons taught me how to ride on my own.  I've bought a bike now and I've been out to Central Park and Victoria Park with my family.  I've done 2 whole laps of Victoria Park and I'm working on my speed!  Learning to ride means I'll be able to get out more and be more healthy and fit.  I feel really happy and relaxed when I ride my bike, and it's given me independence and freedom.  I'm going to become a speed merchant!"
Let's find your closest cycling course
Join the Bikeability Club
Sign up to our Bikeability Club newsletter for inspiration, advice and support to continue your cycling journey.
Expect the latest news, special offers and exclusive competitions – straight into your inbox!
Please enter your email address