Winner of our 2020 instructor of the year award, Anna has delivered in 32 schools with an average feedback score of 9.6 out of 10!
Anna's high scores are no surprise, as an instructor she creates fun learning environments for pupils to get the most from their training. And once training is over, she develops her relationships with the community to ensure Bikeability continues to have a positive impact.
Anna delivers our core modules alongside four of our Bikeability Plus courses – Balance, Fix, Learn to Ride and Promotion. She's helped 47 children learn to ride for the very first time and supported hundreds more to improve their cycling skills in schools across Cambridgeshire.
A strength of Anna's work is her natural supportive approach in any situation. She helps riders with additional needs to either start their cycling journey or develop their skills further, whilst also inspiring confidence, self-esteem and enjoyment at achievement.
And it's not just riders who Anna inspires! She is particularly good at boosting new instructors' confidence and developing their knowledge and skills, through being a great role model and providing positive feedback.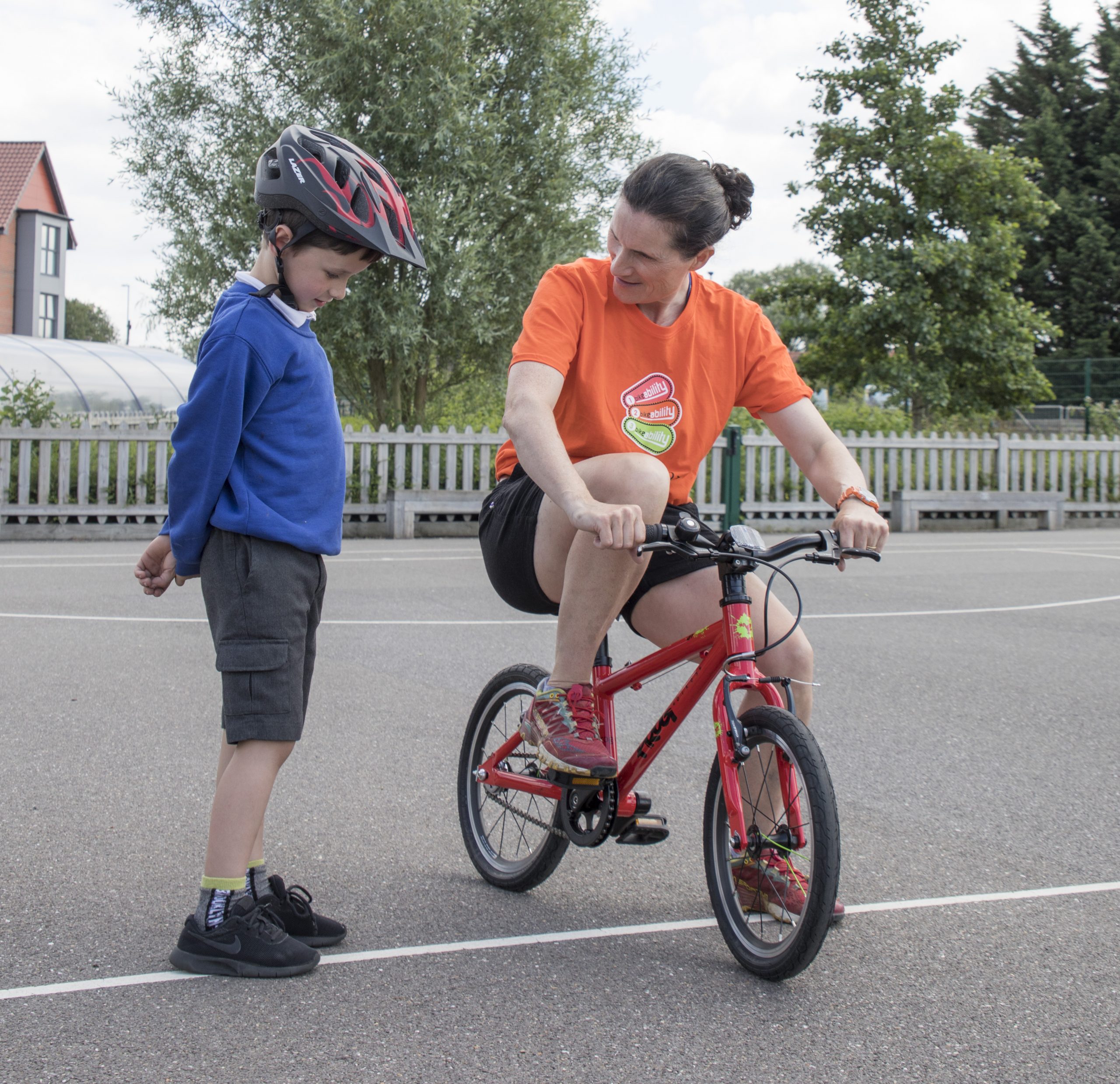 From a headteacher:
"The children enjoyed the games that Anna used in order to practice their skills. The children who have "learned to rid" are thrilled in acquiring this new skill. It was absolutely wonderful to see the joy on their faces when they mastered the skill of riding independently. Anna's use of simple phrases which the children chanted really supported their understanding."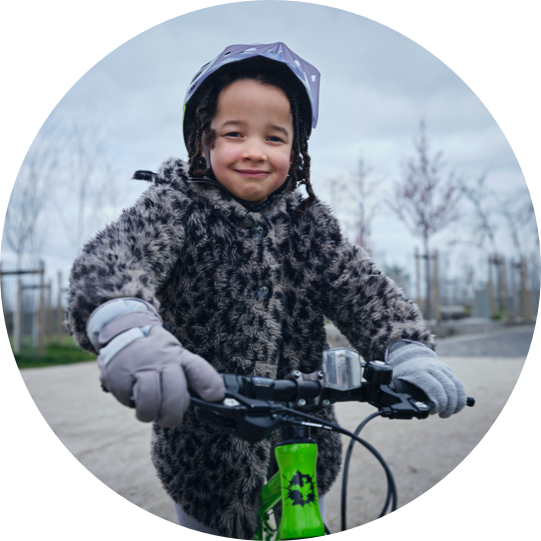 Stories from our Bikeability champions
"I feel really happy and relaxed when I ride my bike, and it's given me independence and freedom. "
Addison
"It really is a joy to watch our son Josh cycle with a big smile on his face and it brings a tear of happiness to our eyes."
Richard
"Cycling gives you the freedom you need when the world around you is locking down – free your mind, free your body and free your soul-build confidence, strength and do your bit to save the environment!"
Zoe
"Cycling has been our saviour this year, and feels like it was the only things that wasn't cancelled."
Sophie
"These sessions provided an excellent foundation. It helped to improve our confidence cycling on the roads. Very well experienced, professional and friendly trainers."
Bikeability Family
"Cycling is a real life skill. Something you only have to learn once and remember forever."
Donna
"We started family bike rides at the start of lockdown2020 as a way of keeping fit, and sharing an activity that the whole family can continue to enjoy."
Ellen
"Giving them the skills to feel more confident on the road is a great step for both them, and myself."
Emma
"Cycling for me is a way to get around; a way to exercise; but most of all it's a way to have fun together as a family."
Erica
"We went from "I don't want to!" To "Mummy, can you take me on a bike ride around the estate please?" Her bike has got her away from too much screen time and gained fun, fresh air and exercise!​"
Francesca
"The children are so happy, they feel so accomplished and they are, rightly, so proud of themselves. And we're so incredibly proud of them too."
Donna
"Using a bike rather than taking the car helps reduce air pollution. We are giving children the skills to make that choice easier and safer"
Hertfordshire Cycling
"I am so unbelievably proud of them. Here's to many more memories together as a family…on our bikes. Whoop Whoop!!"
JP
"It has been a tremendous help to gain the knowledge to comfortably ride on roads in the correct way and with confidence. Look forward to growing our journey with you in the future."
Juan
"I'm back cycling after a long break, I'm a bit rusty but got some wonderful hints and tips on this website"
Pammy
Let's find your closest cycling course
Join the Bikeability Club
Sign up to our Bikeability Club newsletter for inspiration, advice and support to continue your cycling journey.
Expect the latest news, special offers and exclusive competitions – straight into your inbox!
Please enter your email address