Winner of our 2020 instructor of the year award, Anna has delivered in 32 schools with an average feedback score of 9.6 out of 10!
Anna's high scores are no surprise, as an instructor she creates fun learning environments for pupils to get the most from their training. And once training is over, she develops her relationships with the community to ensure Bikeability continues to have a positive impact.
Anna delivers our core modules alongside four of our Bikeability Plus courses – Balance, Fix, Learn to Ride and Promotion. She's helped 47 children learn to ride for the very first time and supported hundreds more to improve their cycling skills in schools across Cambridgeshire.
A strength of Anna's work is her natural supportive approach in any situation. She helps riders with additional needs to either start their cycling journey or develop their skills further, whilst also inspiring confidence, self-esteem and enjoyment at achievement.
And it's not just riders who Anna inspires! She is particularly good at boosting new instructors' confidence and developing their knowledge and skills, through being a great role model and providing positive feedback.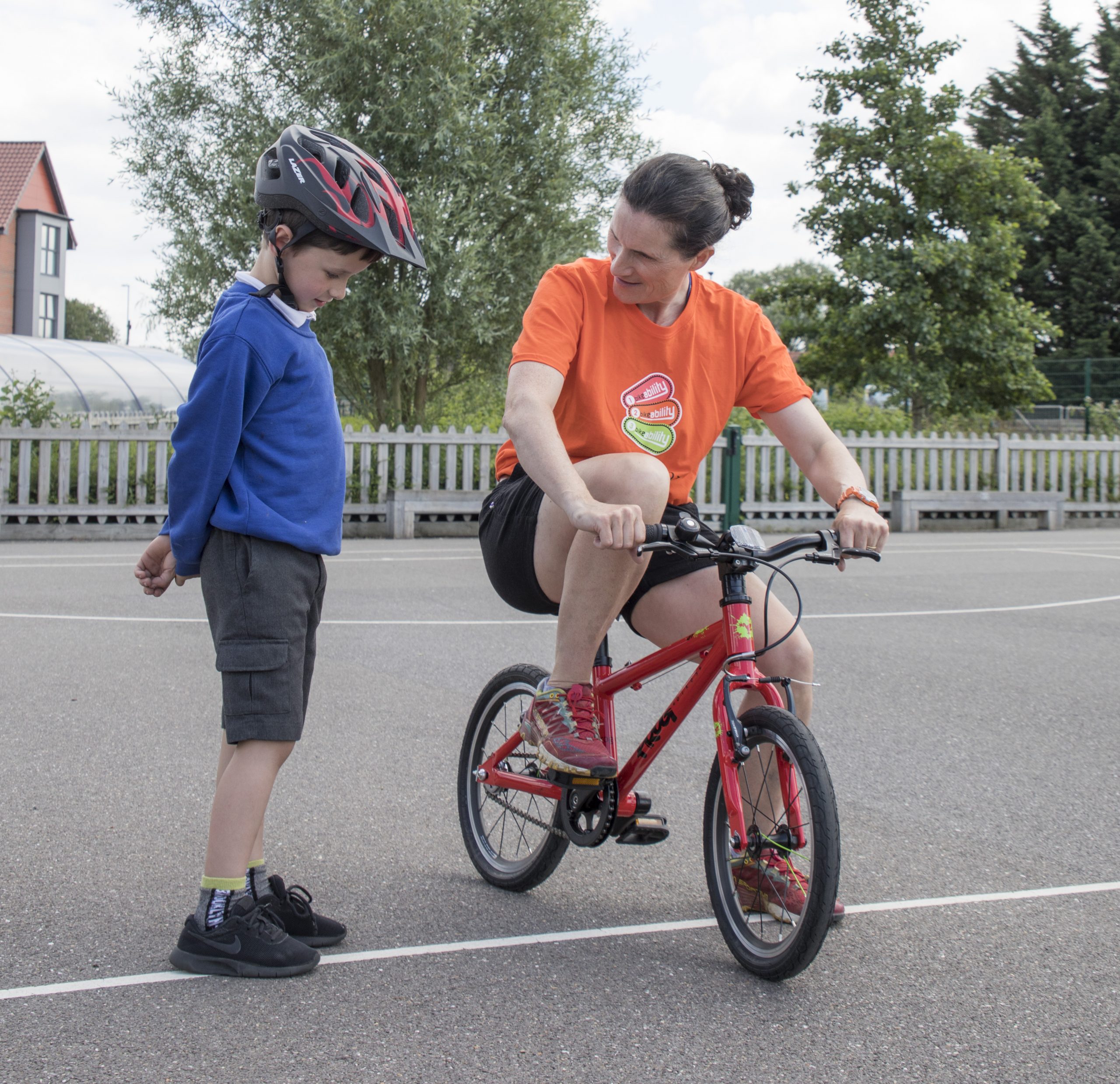 From a headteacher:
"The children enjoyed the games that Anna used in order to practice their skills. The children who have "learned to rid" are thrilled in acquiring this new skill. It was absolutely wonderful to see the joy on their faces when they mastered the skill of riding independently. Anna's use of simple phrases which the children chanted really supported their understanding." 
Let's find your closest cycling course
Join the Bikeability Club
Sign up to our Bikeability Club newsletter for inspiration, advice and support to continue your cycling journey.
Expect the latest news, special offers and exclusive competitions – straight into your inbox!
Please enter your email address