Linda Robson, Loose Women's favourite Nannie, couldn't ride a bicycle. Like many adults, she'd simply never learnt, but at the age of 63, things were about to change. Bikeability came to the rescue!
Loose Women challenged one of our fantastic cycle instructors Benjamin to teach Linda how to pedal – then show off her new skills live on air! Was it an impossible challenge? Not with the skills of Bikeability. In a local park, Benjamin helped Linda conquer her fears and begin her cycling journey. First was balance; Benjamin removed the bike's pedals and helped Linda scoot across the park. The secret to cycling as an adult is confidence. Benjamin calmly listened to Linda's fears and helped her to keep trying. Once Linda felt more confident, it was time to start pedalling. There were a few screams of fear, but 30 minutes later, Linda was pedalling all by herself – incredible!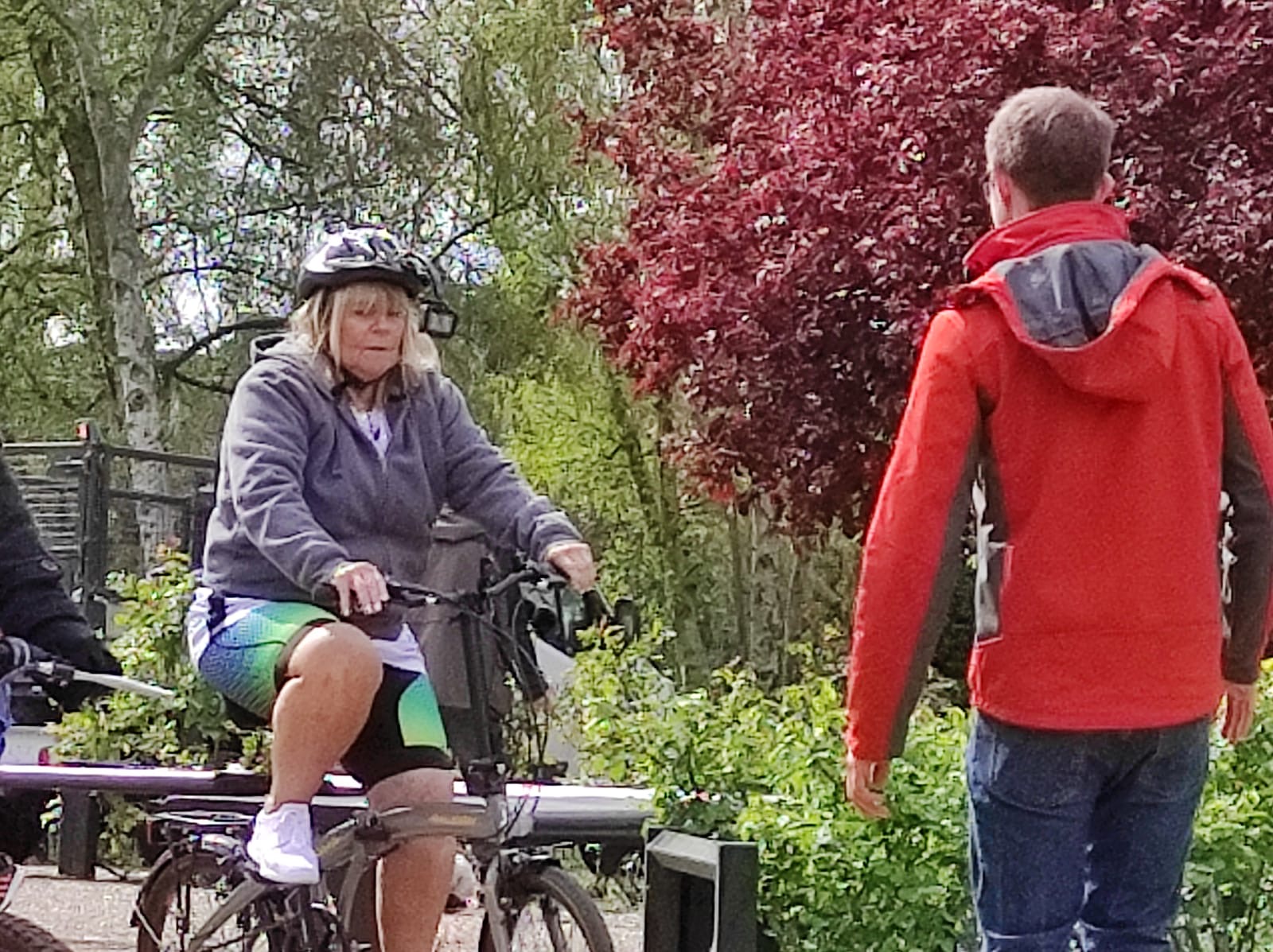 There was just one challenge left; to cycle into the studio live on air. Linda pedalling down the narrow corridor with ease, much to the delight of her fellow Loose Women.  
Let's find your closest cycling course
Join the Bikeability Club
Sign up to our Bikeability Club newsletter for inspiration, advice and support to continue your cycling journey.
Expect the latest news, special offers and exclusive competitions – straight into your inbox!
Please enter your email address