Robin, a Bikeability instructor in Bristol, shares his experience of teaching families to cycle: 
"Parents often talked about taking "cycle proficiency" as a child. They remember when the local policeman told you to stay to the left as much as possible when cycling on the road. But that isn't what Bikeability is about; cycling has changed. Often, this means that parents are not as well equipped to cycle with their children as they would like to be.  
Family cycle training helps us teach parents and children to cycle with confidence. It also teaches you how to cycle together; cycling alone as part of a commute is very different. It's wonderful to see families learning to cycle together. We teach everyone to observe the four core functions; look, move, communicate, ride. It's not about cycling in the gutter, as the kids are always keen to show Mums and Dads!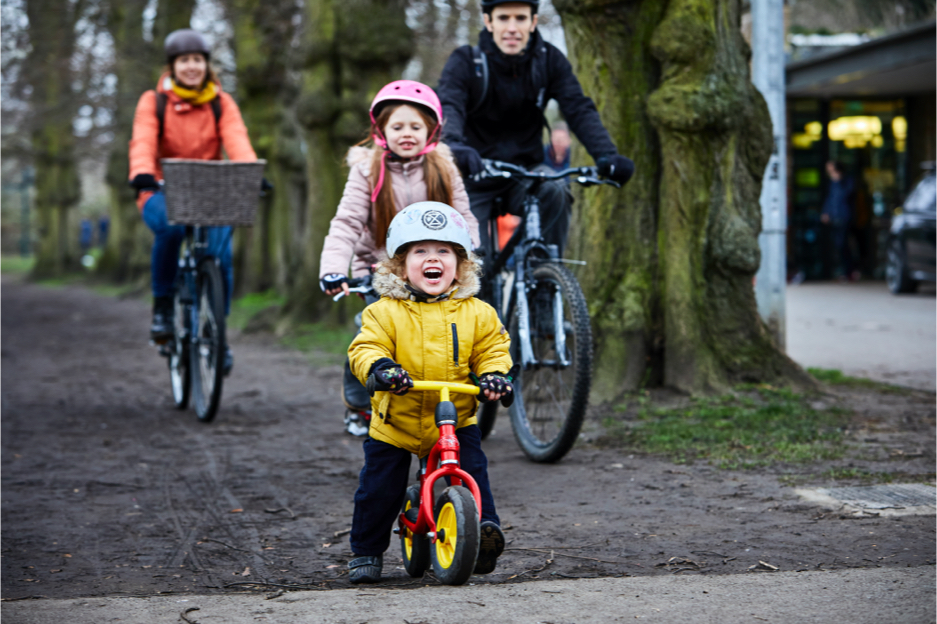 Rural cycle paths are the dream destination for a fun family cycle, but getting there can be a challenge. One family in Bristol would load their car with bikes and drive to their favourite cycle spot. 
After one family training session, they had developed a route to the nature reserve by bike. Now, they no longer need to drive to their weekend cycle location – they can cycle the whole journey. That's what we want; more families cycling together, more often." 
Let's find your closest cycling course
Join the Bikeability Club
Sign up to our Bikeability Club newsletter for inspiration, advice and support to continue your cycling journey.
Expect the latest news, special offers and exclusive competitions – straight into your inbox!
Please enter your email address