Lilly Clatworthy is twelve years old, and thanks to her Bikeability sessions, has a newfound confidence on her bike. Lilly cycles to and from school every single day, and feels confident and safe on her commute – and very proud of herself!  
"Bikeability has helped me be able to cycle to school safely, and I get to cycle with my friends which I love, and when I cycle, I feel FREE!" Lilly said. 
Lilly wears her Bikeability badge with pride. Lilly is a brilliant ambassador for safe cycling, and has taken it upon herself to help other children on their cycling journeys. For Lilly, life is better by bike, and she is currently helping her little brother perfect his skills for his Bikeability Level 2!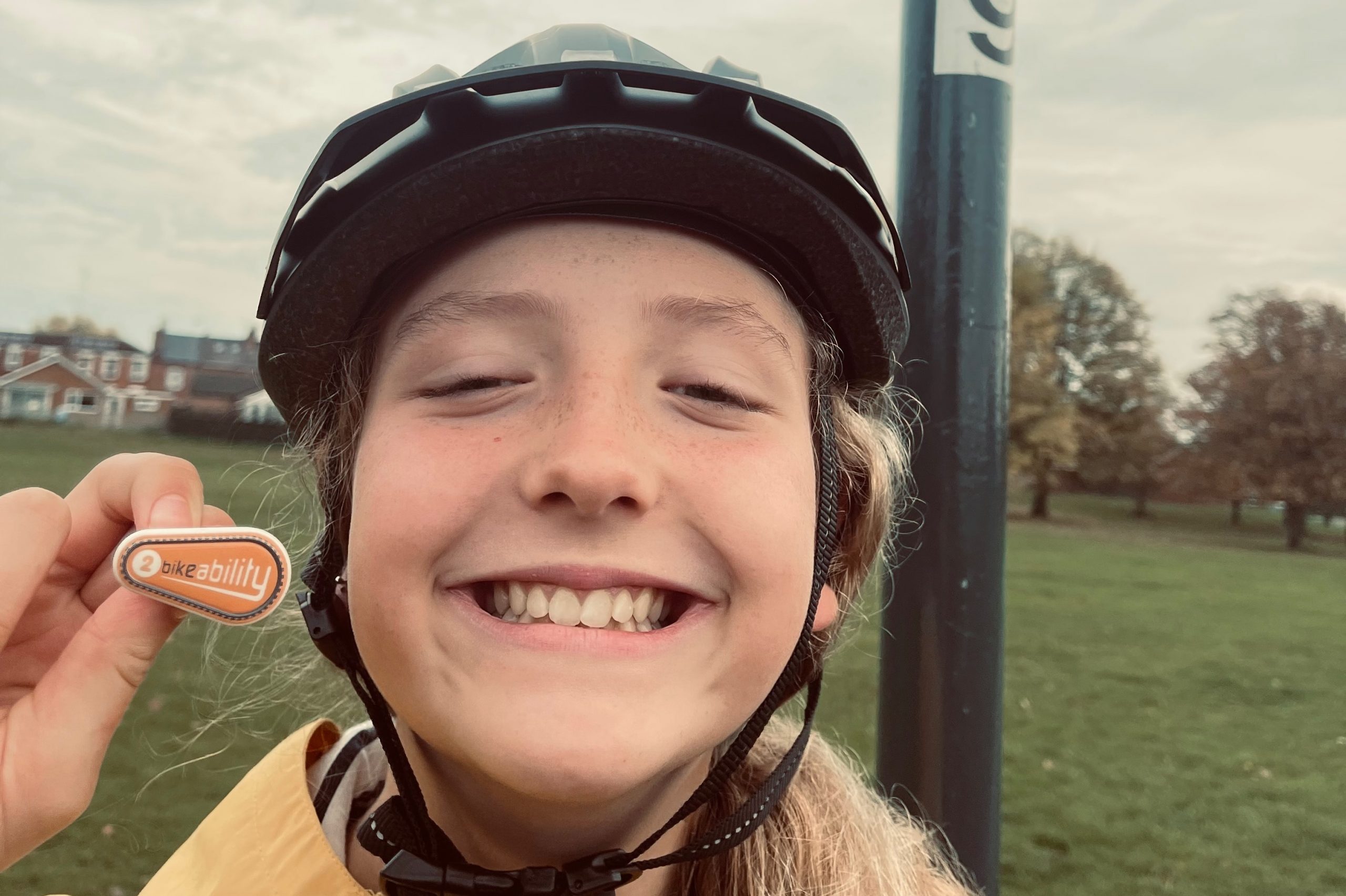 "I can't imagine my life without being able to cycle, it would be so boring, and a very long walk to school. I am also very passionate protecting the environment and I love that I can cycle to school and not have to use a car." Lilly Clatworthy 
Let's find your closest cycling course
Join the Bikeability Club
Sign up to our Bikeability Club newsletter for inspiration, advice and support to continue your cycling journey.
Expect the latest news, special offers and exclusive competitions – straight into your inbox!
Please enter your email address