Malcolm is a Bikeability instructor in Solihull. He worked with Josh, who has a learning disability including autism, for 18 months.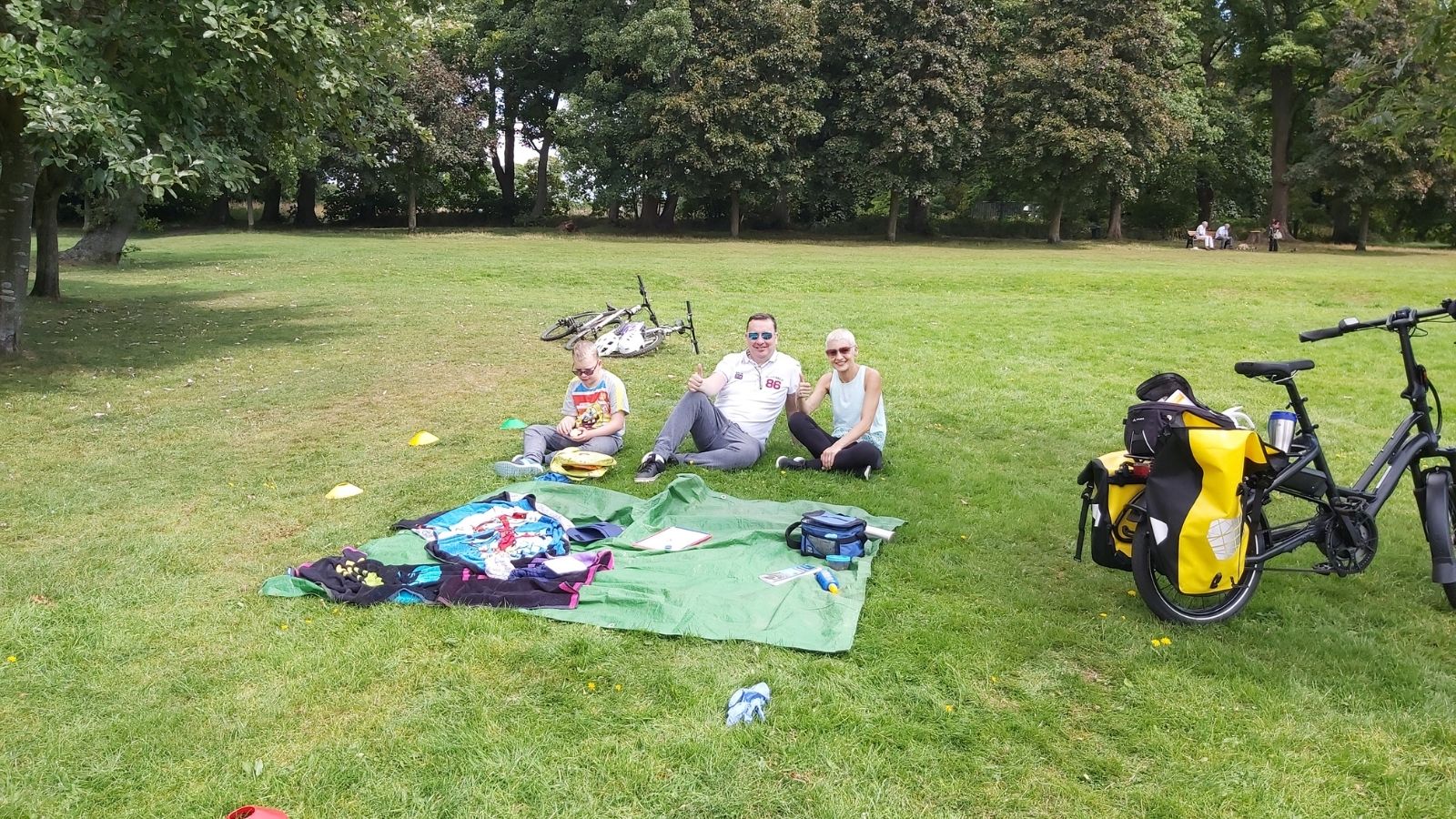 "When I first met Josh and his parents, I recall Josh telling me, "I can't cycle." After a little thought I rephrased that sentence to him, "You can't cycle yet."
Within 20 minutes, Josh was sitting on a balance bike in the garden, and his journey had begun. I worked with him every Sunday for quite some time. I tailored each session with Josh to suit his learning needs. I identified these with his school, parents, and most importantly Josh himself.
I learned that he loved Disney, so I used his favourite characters during training. This allowed him to understand and process instructions. After time, Josh felt confident enough to take part in Bikeability Level 1 at school. Another journey had begun.
Cycle training transformed Josh. His attitude, vocabulary, fitness and education all improved. He completed Level 1 with his classmates, something he didn't expect to do. Now, his certificate takes pride of place on his bedroom wall. 
There is no doubt that learning to ride a bike with his classmates was a huge achievement. 
Josh's father, Richard, said
" As a family I would like to thank both and Malcolm and Solihull Metropolitan Borough Council for this fantastic initiative. The energy and enthusiasm provided by Malcolm has truly been infectious, not only for Josh but to us all as a family. The difference this has made to Josh has been so inspiring and has given him such a confidence boost.
Despite Josh's disability nothing should be beyond his reach and with the right support and attitude anything is possible. It really is a joy to watch him cycle with a big smile on his face and it brings a tear of happiness to our eyes."
Let's find your closest cycling course
Join the Bikeability Club
Sign up to our Bikeability Club newsletter for inspiration, advice and support to continue your cycling journey.
Expect the latest news, special offers and exclusive competitions – straight into your inbox!
Please enter your email address