Malcolm is a Bikeability instructor in Solihull. He worked with Josh, who has a learning disability including autism, for 18 months.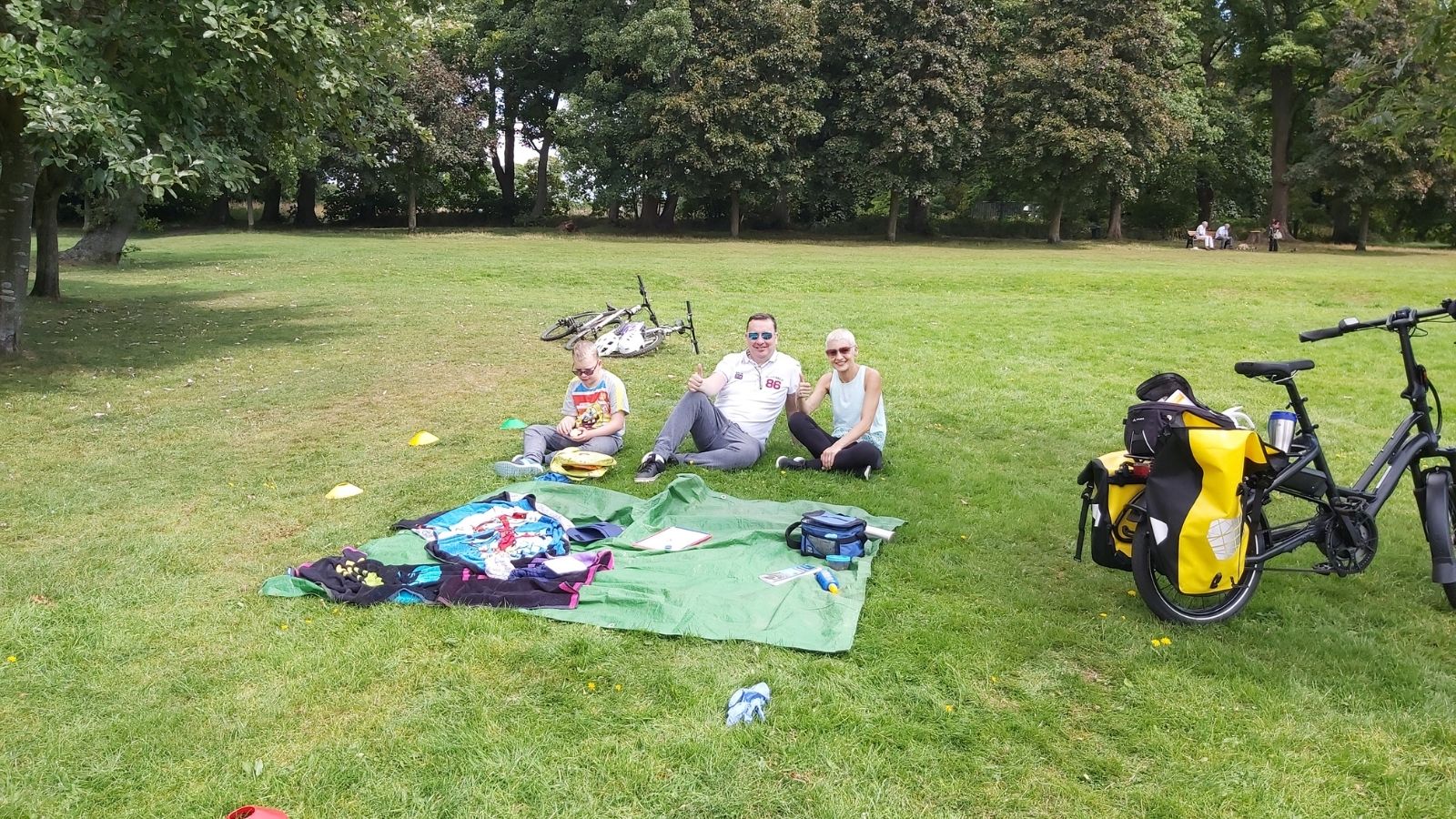 "When I first met Josh and his parents, I recall Josh telling me, "I can't cycle." After a little thought I rephrased that sentence to him, "You can't cycle yet."
Within 20 minutes, Josh was sitting on a balance bike in the garden, and his journey had begun. I worked with him every Sunday for quite some time. I tailored each session with Josh to suit his learning needs. I identified these with his school, parents, and most importantly Josh himself.
I learned that he loved Disney, so I used his favourite characters during training. This allowed him to understand and process instructions. After time, Josh felt confident enough to take part in Bikeability Level 1 at school. Another journey had begun.
Cycle training transformed Josh. His attitude, vocabulary, fitness and education all improved. He completed Level 1 with his classmates, something he didn't expect to do. Now, his certificate takes pride of place on his bedroom wall. 
There is no doubt that learning to ride a bike with his classmates was a huge achievement. 
Josh's father, Richard, said
" As a family I would like to thank both and Malcolm and Solihull Metropolitan Borough Council for this fantastic initiative. The energy and enthusiasm provided by Malcolm has truly been infectious, not only for Josh but to us all as a family. The difference this has made to Josh has been so inspiring and has given him such a confidence boost.
Despite Josh's disability nothing should be beyond his reach and with the right support and attitude anything is possible. It really is a joy to watch him cycle with a big smile on his face and it brings a tear of happiness to our eyes."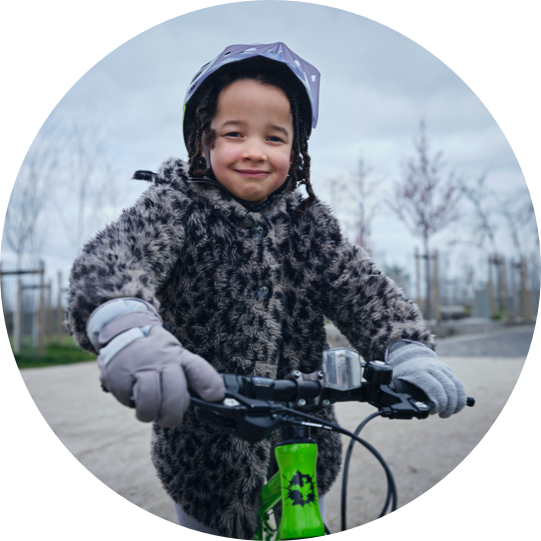 Stories from our Bikeability champions
"I feel really happy and relaxed when I ride my bike, and it's given me independence and freedom. "
Addison
"It really is a joy to watch our son Josh cycle with a big smile on his face and it brings a tear of happiness to our eyes."
Richard
"Cycling gives you the freedom you need when the world around you is locking down – free your mind, free your body and free your soul-build confidence, strength and do your bit to save the environment!"
Zoe
"Cycling has been our saviour this year, and feels like it was the only things that wasn't cancelled."
Sophie
"These sessions provided an excellent foundation. It helped to improve our confidence cycling on the roads. Very well experienced, professional and friendly trainers."
Bikeability Family
"Cycling is a real life skill. Something you only have to learn once and remember forever."
Donna
"We started family bike rides at the start of lockdown2020 as a way of keeping fit, and sharing an activity that the whole family can continue to enjoy."
Ellen
"Giving them the skills to feel more confident on the road is a great step for both them, and myself."
Emma
"Cycling for me is a way to get around; a way to exercise; but most of all it's a way to have fun together as a family."
Erica
"We went from "I don't want to!" To "Mummy, can you take me on a bike ride around the estate please?" Her bike has got her away from too much screen time and gained fun, fresh air and exercise!​"
Francesca
"The children are so happy, they feel so accomplished and they are, rightly, so proud of themselves. And we're so incredibly proud of them too."
Donna
"Using a bike rather than taking the car helps reduce air pollution. We are giving children the skills to make that choice easier and safer"
Hertfordshire Cycling
"I am so unbelievably proud of them. Here's to many more memories together as a family…on our bikes. Whoop Whoop!!"
JP
"It has been a tremendous help to gain the knowledge to comfortably ride on roads in the correct way and with confidence. Look forward to growing our journey with you in the future."
Juan
"I'm back cycling after a long break, I'm a bit rusty but got some wonderful hints and tips on this website"
Pammy
Let's find your closest cycling course
Join the Bikeability Club
Sign up to our Bikeability Club newsletter for inspiration, advice and support to continue your cycling journey.
Expect the latest news, special offers and exclusive competitions – straight into your inbox!
Please enter your email address