CEO Emily Cherry shares her reflections
We have been involved with some amazing campaigns, competitions and projects. Here we have a quick snapshot of some of the highlights for 2023 so far.  
We couldn't do what we do without our instructors, training providers and grant recipients. It is your commitment to keep pedaling that means we are breaking barriers and training record numbers of children. Thank you. 
The 2023 Bikeability conference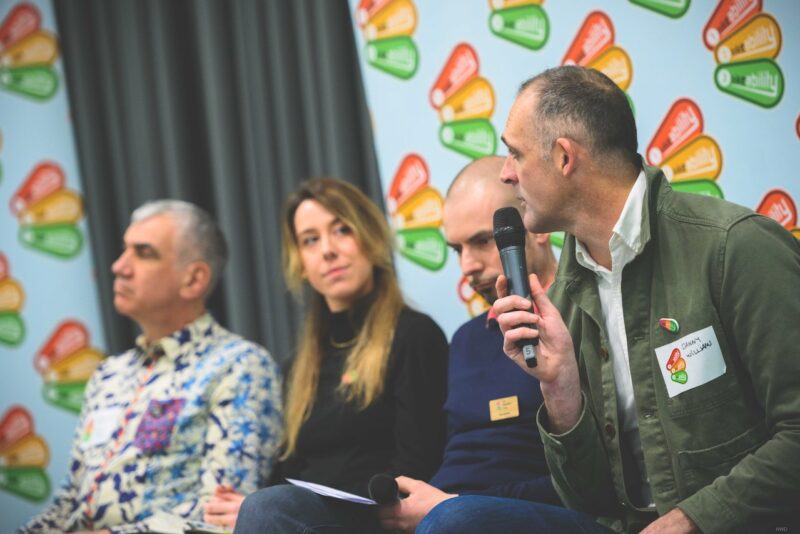 The 2023 Bikeability conference took place in March this year. At a venue in Birmingham over 200 grant recipients, training providers, instructors, trust staff and other delegates came together. We had key note speeches from Danny Williams from Active Travel England and Dame Sarah Storey, former paralympic cyclist and Greater Manchester's Active Travel Commissioner. We also had a range of seminars covering topics like inclusive cycling, making sessions more engaging and working with charities. 
You can see a short video of the day and find out more here. 
London to Brighton charity ride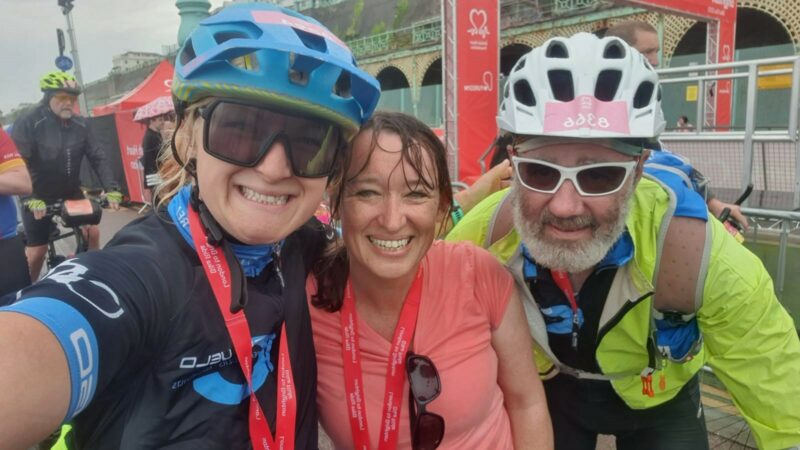 This year we took part in the British Heart Foundation's London to Brighton charity cycle ride. The 54 mile ride is the oldest charity ride in the country, and participants ride from London through the beautiful Sussex countryside to the finish line in Brighton. 
We had 14 fantastic riders taking part of our behalf, to help raise money for our innovation fund. I was delighted to be able to take part, alongside one of our trustees Andy, two Bikeability instructors and members of the public including a mum whose children really benefitted from their Bikeability lessons. 
The day went really well and I was so proud of our team who did amazingly, despite very hot temperatures followed by a downpour! Thank you to all our riders who took part, it was a joy to be part of the team with you. This was our first try at raising funds for the Bikeability Trust with a challenge event, and we hope to do more in the future.  
Special educational needs and disabilities training module launched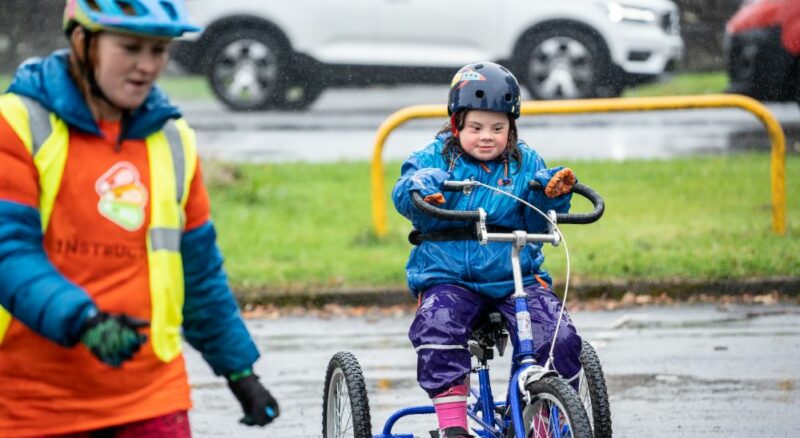 Earlier in the year we also launched our brand new special educational needs and disabilities (SEND) training for our instructors. The training aims to help instructors learn more about working with students whatever their ability and accessibility needs. 
The training was put together to try and break through the barrier to cycling that faces many children and people with special educational needs and disabilities. We funded 18 pilot projects and collaborated with our industry's experts in SEND delivery and working with inclusive cycle charity Wheels for All, to develop an interactive CPD module designed for use by instructors.    
The SEND module has been well received by many instructors, with lots of positive feedback. This further training will help ensure that all children, no matter their needs and abilities, have access to cycle training and this vital life skill. 
In-schools pilot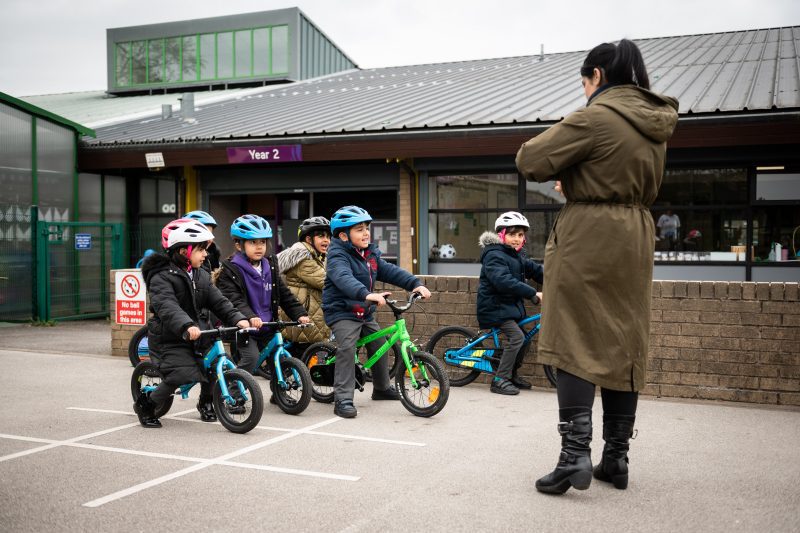 We have also started rolling out our in-schools pilot this year, which has so far been really successful. The pilot aims to upskill teachers and teaching assistants in primary schools so they can teach young children how to cycle using balance bikes, using the Bikeability syllabuses of Balance, Learn to Ride and Level One.   
The purpose of the pilot is to support instructors by ensuring riders are more able when they reach the age to receive level 2 training, as well as reaching more children across the country. And by training teachers to teach Bikeability, they will better understand the importance of cycle training, seeing firsthand how much children get out of it. 
To ensure the success of the pilot, all of the schools involved will receive a fleet of cycles, as we know that cycle ownership is a huge barrier to participation in Bikeability. By giving schools the skills and equipment to teach children how to cycle, we are helping give as many children as possible a hugely important life skill. 
We have now 33 Local Authorities with over 300 schools taking part in this, and we expect to grow this further as demand has been very high from schools to take part.  
Immersive virtual reality cycling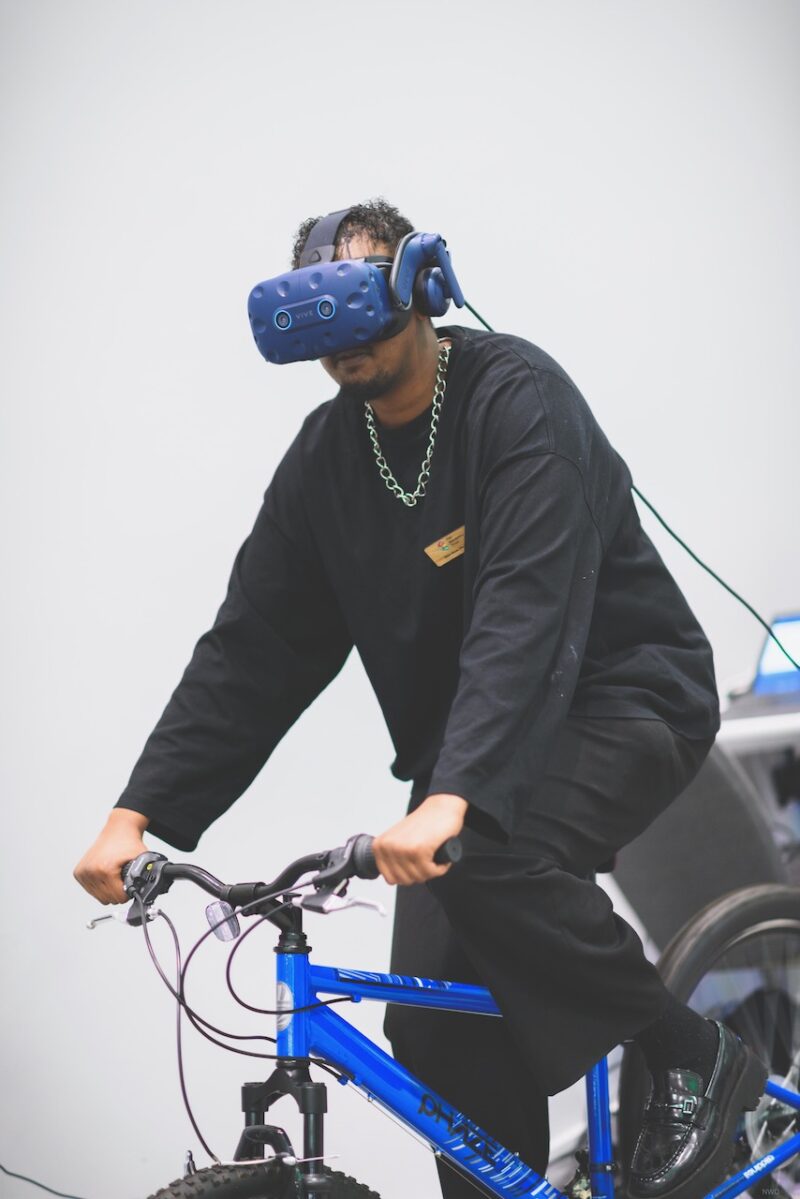 We have also been working on our virtual reality cycling project with Dr Daniel Bishop and his team. The project helps riders perceive the hazards they might face when cycling on a road while in a safe environment.  
It is a great way of giving people a chance to understand the experience for cyclists on the road, whether they are drivers, pedestrians, or cyclists themselves. In June we took the virtual reality set up to the National Cycling Show in Birmingham, giving visitors a chance to try virtual reality riding out. It was a fantastic weekend with lots of people trying the VR set up. We had some great feedback, with many people saying how much they enjoyed the experience and how useful it was. Watch this space for more VR cycling! 
Thank you to our amazing industry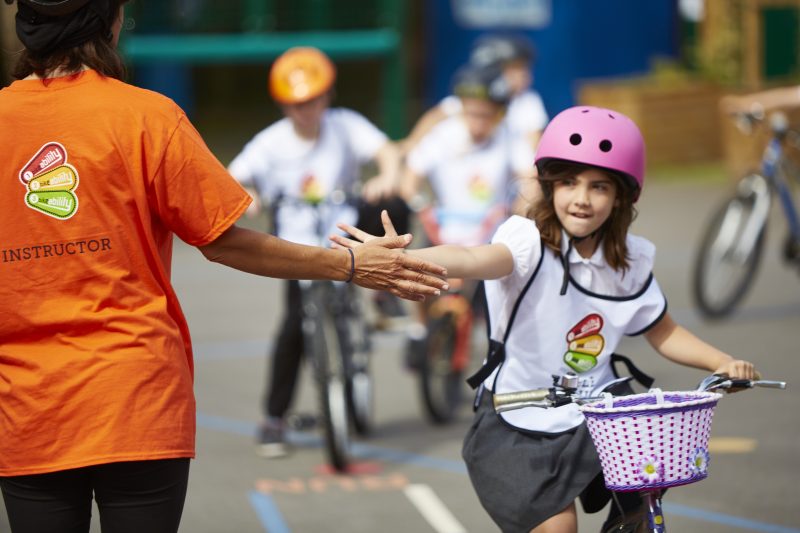 It has been a busy six months, but we aren't stopping, or even pausing there! There are even more exciting projects to come in the second half of 2023 and beyond.  
We have done so much in just six months and are excited for what the rest of the year will bring. I want to take this opportunity to say a huge thank you to our industry – the amazing instructors, training providers and grant recipients who have been working hard to deliver Bikeability to as many children as possible. We wouldn't be able to do so much and move forward without you. 
It has been a challenging year so far, with uncertainty on funding and cuts that have affected everyone in the realm of active travel. The patience, hard work and tenacity of the wonderful teams we work with never fails to impress me, and that is doubly so this year. So, thank you again for being a most vital part of Team Bikeability! 
Let's find your closest cycling course