After a racing career that saw him travelling all over Europe taking part in road races, Sauvagnargues took on the challenge of co-founding Link My Ride with Tom Pidcock, a cycling app that would help cyclists at all levels get involved in rides, wherever they are in the world. We caught up with him to find out a bit about his love of cycling and what inspired the app. 
A cycling start
Both Jacques' Dad and Grandad were into cycling, and joining their weekend cycle rides was where it all started. "If it wasn't for them I definitely wouldn't have picked up a bike in the first place," he told us. "At the weekends my Dad would always be out on the bike, and I remember just looking at his bikes and thinking how cool they were and wanting one of my own!" 
The cycling bug really bit, and Jacques progressed to racing. "I ended up joining a race team when I was about 14 and fell in love with the racing side of things quite a lot." 
Racing forwards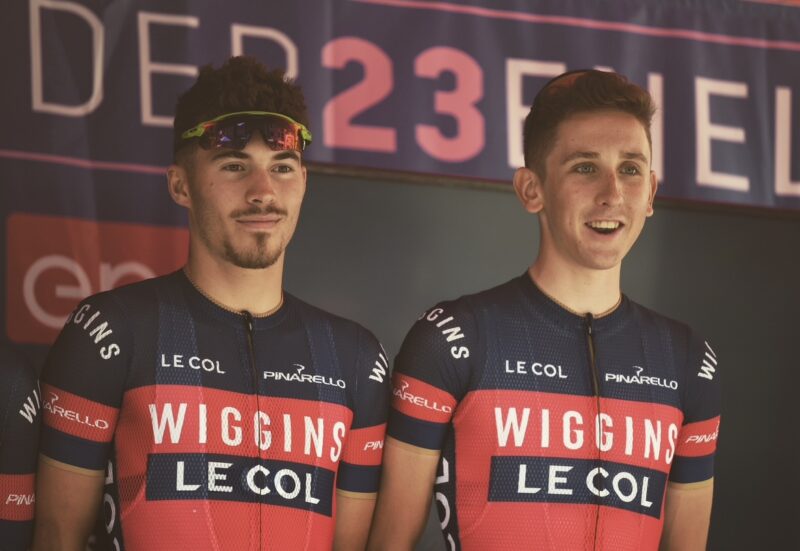 Jacques eventually joined Team Wiggins and had the chance to compete in races all over Europe. That is where he met his teammate, friend and Link My Ride co-founder Tom Pidcock. 
"Tom and I became good friends and raced together a lot. I think we were racing together for four years. We were racing all around Europe at the highest level of under 23. It was a great time, a great lifestyle, riding in so many beautiful places." 
One of his career highlights was taking part in the Paris- Roubaix, a gruelling road race that is also known as the 'hell of the north' because of all the cobbled sections it involves.  
"It's such an iconic race, it's probably my favourite race out of the whole season. The under 23 version finished in the velodrome which was surreal, and then Tom went and won the race anyway to top it off!"  
App inspiration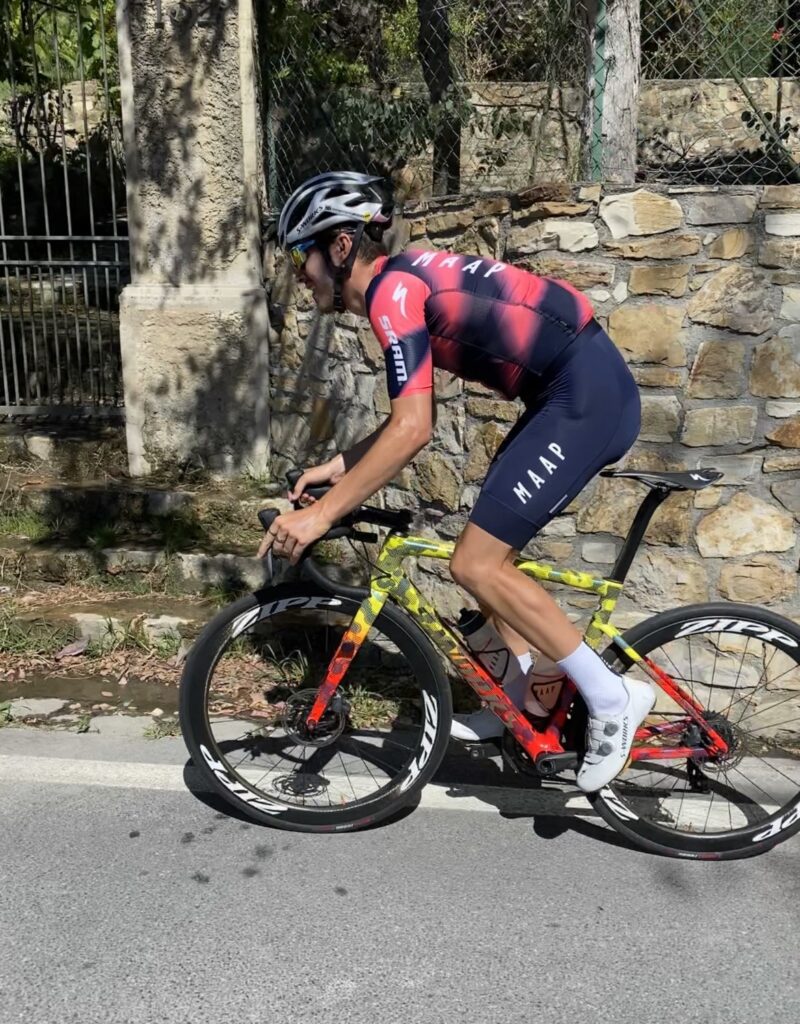 Despite the highs of racing, cycling professionally started to make it less enjoyable for Jacques, "It kind of started turning into more of a job than a hobby and I think the love for riding my bike faded slightly."  
Jacques decided it was time to get back to cycling as something to do for pleasure rather than work and retired from professional racing in 2021. It was at this point that Sauvagnargues and Pidcock had the inspiration for their Link My Ride app. 
Both of them found finding people to ride with difficult and knew other people would be feeling the same. "Tom and I both saw a really big pain point within the sport of people trying to find group rides. It was such a painful thing to do both for us as pros, but also for people new to the sport." 
If you've ever tried to find people to cycle with and only found club rides with intimidating average speeds requirements, you'll no doubt understand the problem they were having. 
"It's a social sport and to stay in that sport you need to ride with other people and interact with other people on the social side of things," Jacques explained. "So we came up with the idea of Link my Ride to help tackle that problem, showing all the cyclists in your area, showing all the group rides that are going on. The whole core idea was trying to help cyclists connect with each other and find group rides." 
Finding friends to cycle with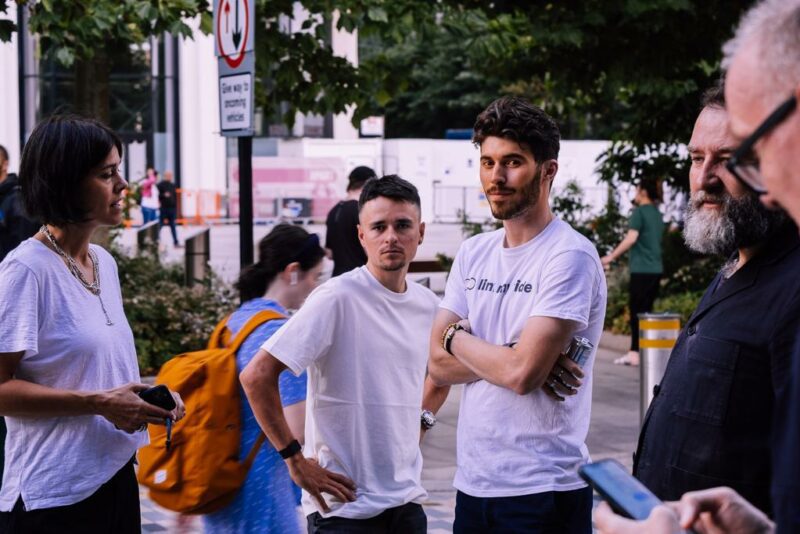 Using the app is straight forward; just download it, sign up and add the location where you want to find cycling buddies. The app takes security very seriously so it will only show the general area rather than your exact location. You can create your own rides, join others, and even message other cyclists to see if they want to cycle with you.  
There is the option to create female-only rides, and you can add your own route or let the app create one for you, ideal if you want to explore new areas and rides.  
"You can send an invite out to people you don't know and then hopefully they'll turn up on that ride. You can meet new cyclists hopefully of the same ability and then go from there and build that relationship with them," Jacques said. 
Jacques' top tips
We asked Jacques for his top tips for anyone starting out cycling, or coming back to it after a break. 
"First ride back, make sure it's a nice day. It's always a bit grim picking up your bike for the first time in a while and going out into the cold and wet, it kind of ruins that first experience back. So picking a sunny day's a really good start! 
"Do it with people you enjoy riding with as well. The weather and the company are probably the two things that I'd say are most important." 
And of course downloading Link My Ride and finding other cyclists in your local area is a great way to meet some people you can share a ride with. Visit the Link My Ride website here and find it in your app store. 
Let's find your closest cycling course