As world leaders gather in Glasgow for COP26, The Bikeability Trust is offering a £500 bursary to anyone who wants to pursue a greener career and train as a Bikeability instructor.
Bikeability instructors are playing a crucial role in changing how we travel and inspiring the next generation to make more sustainable transport choices. As well as contributing to the fight against climate change, Bikeability instructors also enjoy flexible working, time outdoors and the opportunity to teach children an essential life skill.
To support Government's ambition to offer cycling training to every child by 2025, more than 1000 new instructors are needed and £500 is now available from the Bikeability Trust for people who want to change gears on their career and become a cycle instructor.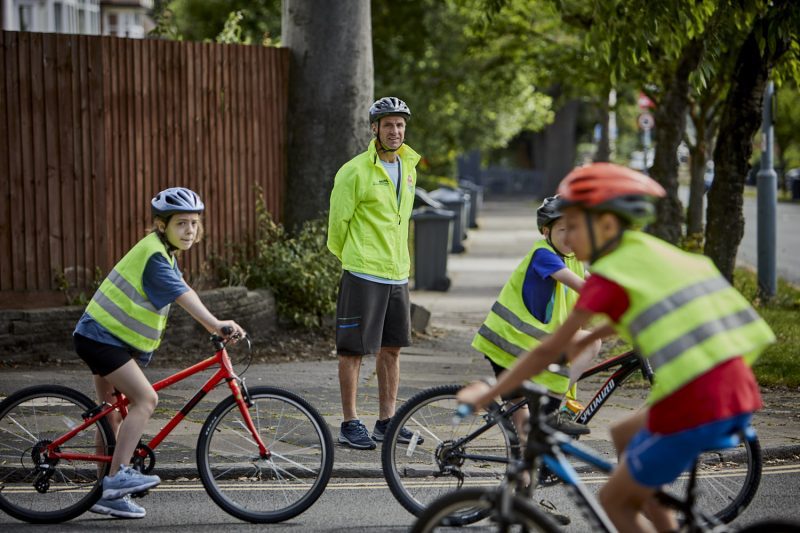 Emily Cherry, Executive Director at The Bikeability Trust, said: "How we travel needs to change if we are to meet climate targets and for short journeys – like cycling to school or the shops – cycling is the one of the most sustainable ways of getting around.
"Cycling a journey cuts carbon emissions by 75% and if every child who completed a Bikeability course last year cycled to school that would save 485 tonnes of CO2 emissions – enough to power 88 homes for a year! If just one parent and child switch from driving to cycling to school that saves almost half a tonne of CO2 emissions – the same as planting 7.9 trees and growing them for a decade.
"That's why we're looking for passionate and enthusiastic people to become Bikeability instructors and help us inspire the next generation to get pedalling.
"We're encouraging people of all ages and backgrounds to consider taking their career up a gear and becoming a Bikeability instructor. We are offering a £500 bursary to support the cost of training so that we can meet our ambition to train every child by 2025."
As well as being an ideal job choice for people who want to make a difference and protect our planet, being a Bikeability is also perfectly suited for those who need work to fit around their studies or family life. All that is required prior to qualification is a positive attitude, passion for working with children – and ability to ride a bike!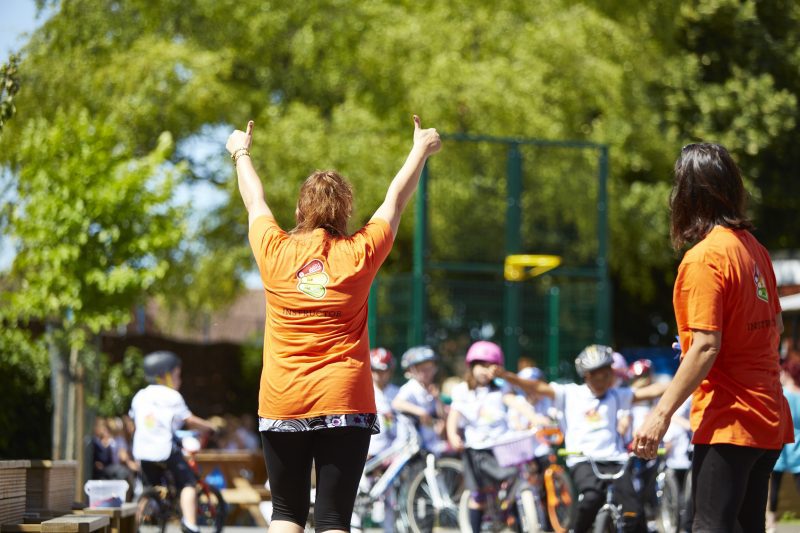 Gillian Walsh, 62, who works as Bikeability instructor for Go Velo in Lancashire, said: "I've been a Bikeability instructor for three-and-a-half years but I wish I'd done it sooner! I can fit in work around my family and it's wonderful to see the kids gain confidence during their Bikeability sessions.
"There's a huge mix of instructors, I'm often working with people in their 20s, but then it's also a great job for people who have taken early retirement. For me, it's a good way of keeping me going, it helps you stay active!"
Nathan Wood, 20, from Lancashire, said: "I initially studied construction, but I didn't enjoy it because I am more of an active person. When I found out about the opportunity to become a cycling instructor, it sounded perfect for my interests. I enjoy seeing the children progress, get skills for life and have lots of fun on their bikes. I love working with our team of instructors and I am excited for my future career in cycle training."
Those interested in applying for the bursary can register their interest on the Bikeability website.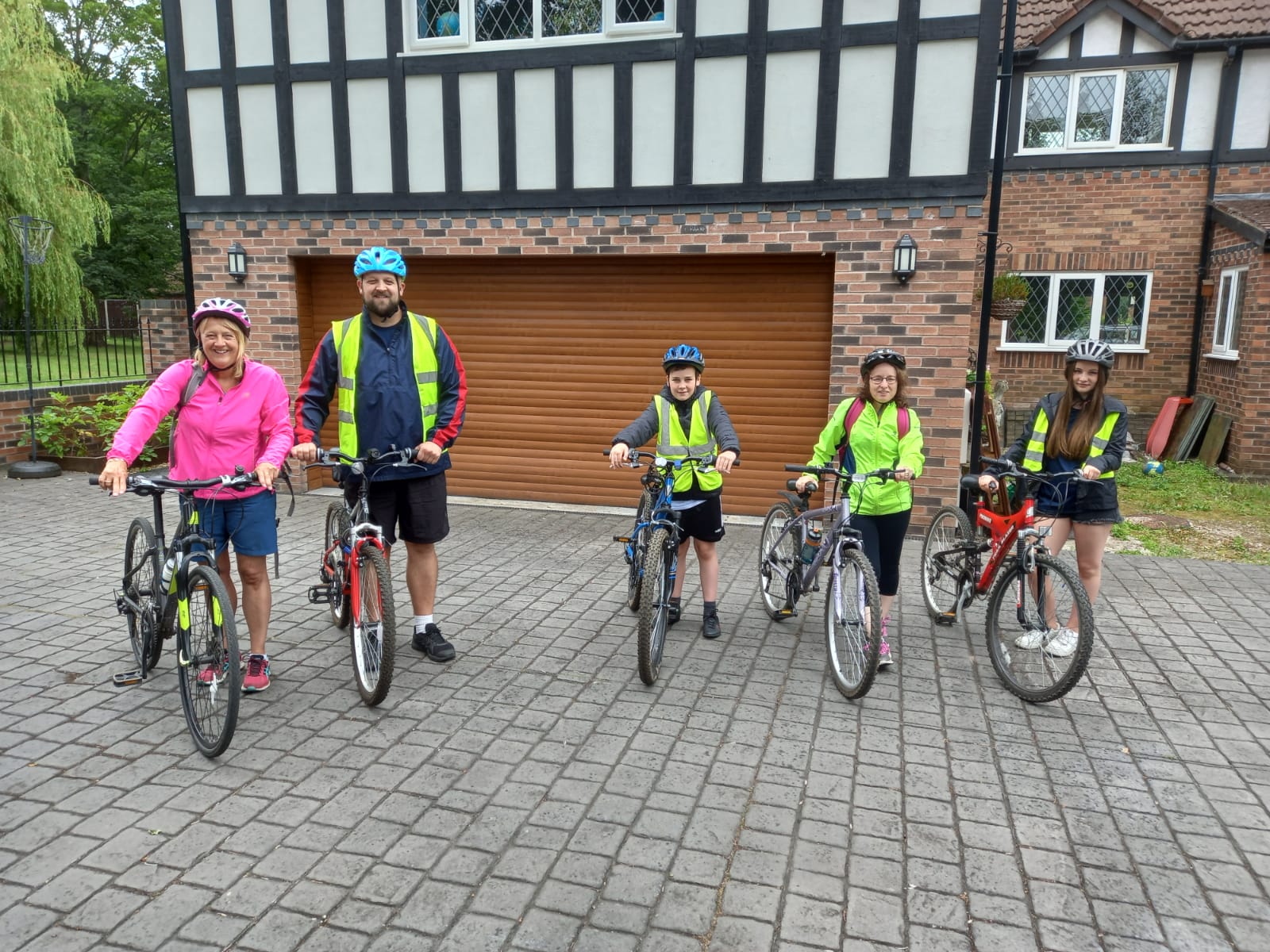 "I wish I'd done it sooner!": Gill's instructor story
For the last three-and-a-half years, Gill, a former caterer and cleaner, has been delivering Bikeability across Lancashire and she absolutely loves it.
Gill's story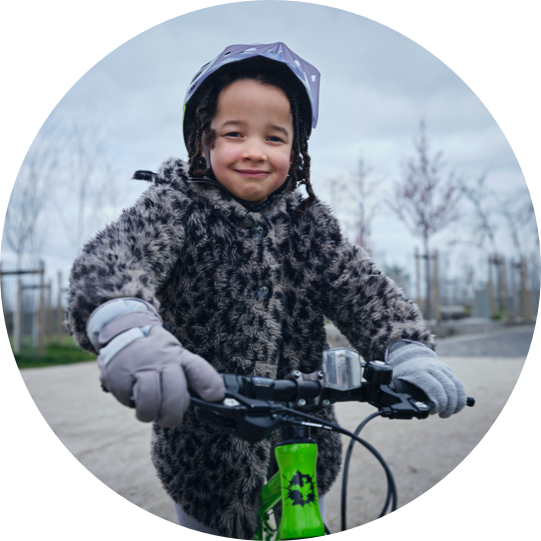 Stories from our Bikeability champions
"I feel really happy and relaxed when I ride my bike, and it's given me independence and freedom. "
Addison
"It really is a joy to watch our son Josh cycle with a big smile on his face and it brings a tear of happiness to our eyes."
Richard
"Cycling gives you the freedom you need when the world around you is locking down – free your mind, free your body and free your soul-build confidence, strength and do your bit to save the environment!"
Zoe
"Cycling has been our saviour this year, and feels like it was the only things that wasn't cancelled."
Sophie
"These sessions provided an excellent foundation. It helped to improve our confidence cycling on the roads. Very well experienced, professional and friendly trainers."
Bikeability Family
"Cycling is a real life skill. Something you only have to learn once and remember forever."
Donna
"We started family bike rides at the start of lockdown2020 as a way of keeping fit, and sharing an activity that the whole family can continue to enjoy."
Ellen
"Giving them the skills to feel more confident on the road is a great step for both them, and myself."
Emma
"Cycling for me is a way to get around; a way to exercise; but most of all it's a way to have fun together as a family."
Erica
"We went from "I don't want to!" To "Mummy, can you take me on a bike ride around the estate please?" Her bike has got her away from too much screen time and gained fun, fresh air and exercise!​"
Francesca
"The children are so happy, they feel so accomplished and they are, rightly, so proud of themselves. And we're so incredibly proud of them too."
Donna
"Using a bike rather than taking the car helps reduce air pollution. We are giving children the skills to make that choice easier and safer"
Hertfordshire Cycling
"I am so unbelievably proud of them. Here's to many more memories together as a family…on our bikes. Whoop Whoop!!"
JP
"It has been a tremendous help to gain the knowledge to comfortably ride on roads in the correct way and with confidence. Look forward to growing our journey with you in the future."
Juan
"I'm back cycling after a long break, I'm a bit rusty but got some wonderful hints and tips on this website"
Pammy
Let's find your closest cycling course
Join the Bikeability Club
Sign up to our Bikeability Club newsletter for inspiration, advice and support to continue your cycling journey.
Expect the latest news, special offers and exclusive competitions – straight into your inbox!
Please enter your email address