"I wish I'd done it sooner!" says Gill Walsh, who trained as a Bikeability instructor when she was 59.
For the last three-and-a-half years, Gill, a former caterer and cleaner, has been teaching children how to cycle across Lancashire and she absolutely loves it.
Gill started as a Bikeability instructor because the job is flexible and she could fit work around the needs of her family. Initially she only worked a couple of days a week to but was able to pick up more sessions when things changed at home.
A lover of the outdoors, Gill was already enjoying cycling on the weekend when she found out about Bikeability through one of her cleaning clients.
For Gill, like many other Bikebility instructors, helping children learn an invaluable life skill is one of the many things she loves about the job.
"It's wonderful to see the kids gain confidence during their Bikeability sessions and seeing how proud of themselves they are. Especially with the little ones, getting them going and seeing them learn to ride for the first time is lovely." Said Gill.
Her most treasured instructor anecdote is the story of a 13-year-old boy with special educational needs, who couldn't ride a bike at all. After lots of hard work from the young rider and lots of encouragement from Gill he was soon cycling with confidence.
Gill said: "Lots of children, and especially teenagers, get embarrassed when they can't ride a bike. But watching that little lad learn how to cycle and knowing he'd be able to ride with his peers was fantastic. His mum was in tears!"
As well as inspiring the next generation of cyclists, Gill enjoys being a Bikeability instructor because it keeps her active, gets her outdoors and has a team full of friendly faces.
"If you enjoy working outside – and that's a must, we get all weathers! Then just go for it." Said Gill.
"There's a huge mix of instructors, I'm often working with people in their 20s, but then it's also a great job for people who have taken early retirement. For me, it's a good way of keeping me going, it helps you stay active!"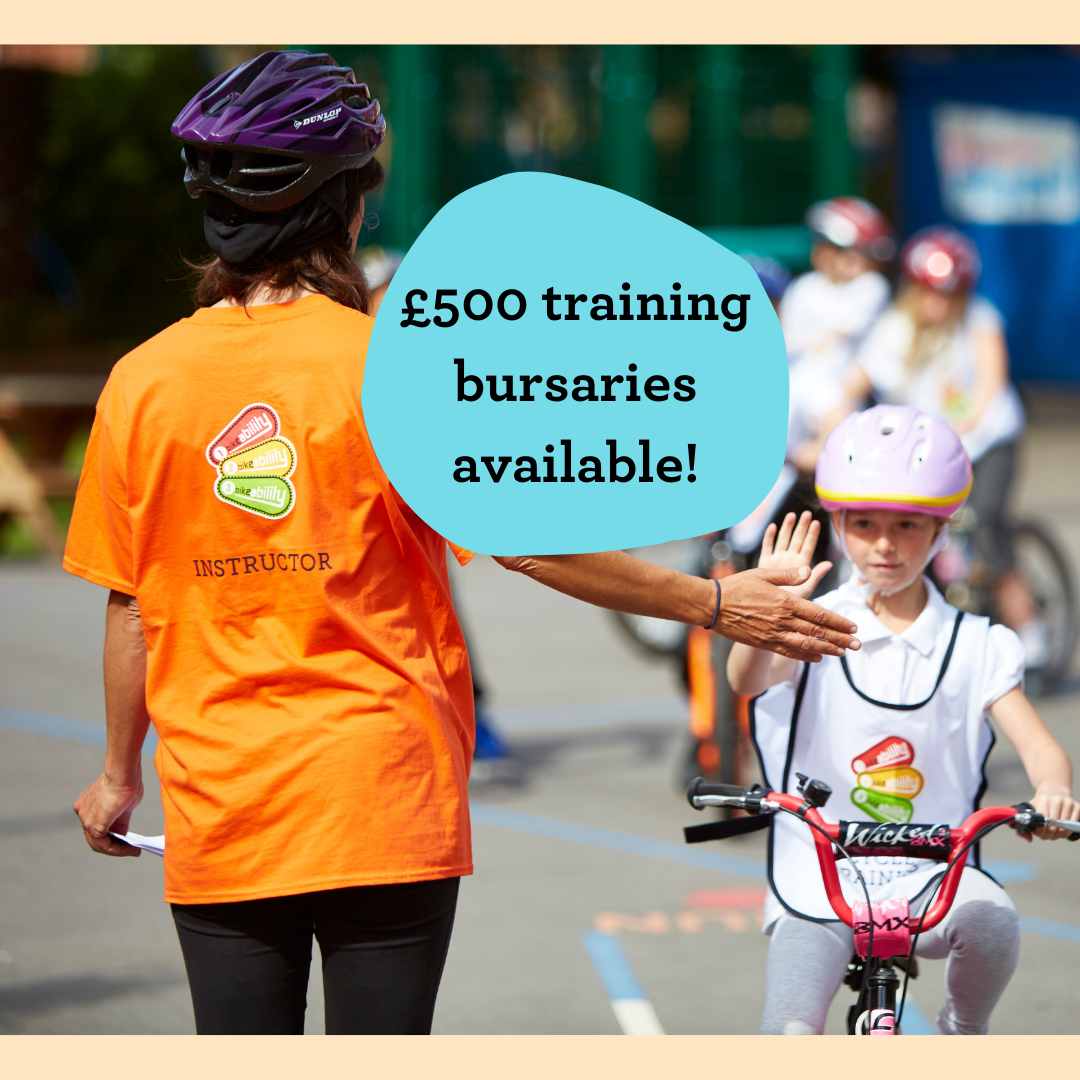 Let's find your closest cycling course
Join the Bikeability Club
Sign up to our Bikeability Club newsletter for inspiration, advice and support to continue your cycling journey.
Expect the latest news, special offers and exclusive competitions – straight into your inbox!
Please enter your email address