If families don't cycle, children don't cycle. So we developed Bikeability Family to help the whole family cycle more, together. It is a flexible and adaptable course, designed with the needs of individual families in mind.
Our Family delivery guide outlines in more detail how to teach the module. The module must be bespoke, flexible and adapted
for the needs of each family. We have created this set of resources to help you promote the Family module in your local area.
We've put together a comprehensive toolkit to help you promote your family module, which can be downloaded below. This includes:
Promotional videos
Promotional photos
Digital images
Posters and leaflets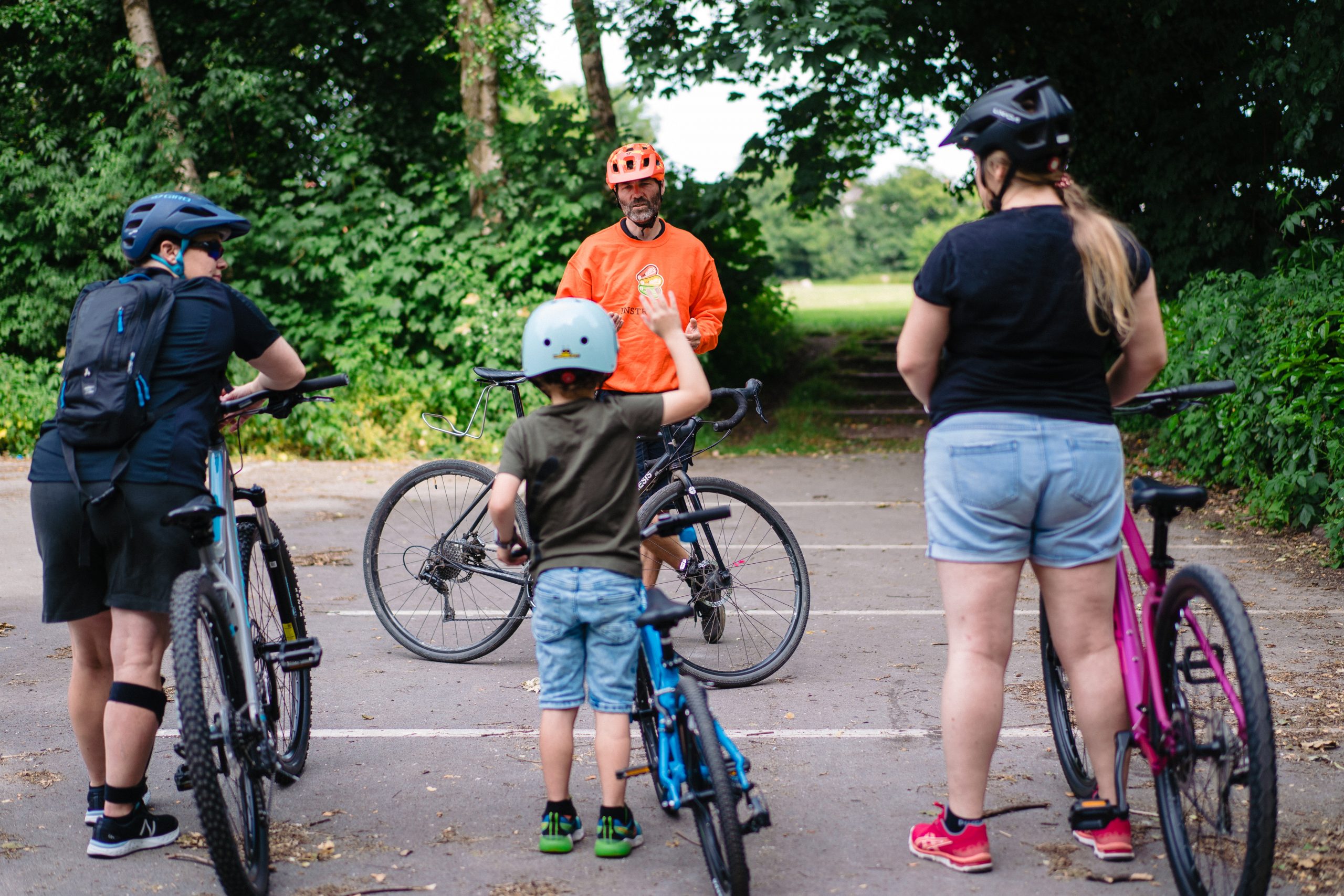 Family campaign resources
If you cannot download any of these files, please email hello@bikeabilitytrust.org and we can send them to you direct.
Top tips for promoting Bikeability Family training
There are few easy things you can do to promote Bikeability Family training that will help let people know you offer this in their area. 
Reach out to your network 
You will already know people who cycle, people who work in schools, families and others who might be interested in Bikeability Family training. If you haven't spoken to them already it's worth reaching out and letting them know about the training. There's no 'selling' needed, just let them know what you're up to. You never know who might have a friend or connection that could be interested. Encourage your instructors to do the same – word of mouth is often the best advertising you can get and it's free! 
Promote the course to the children taking your courses 
Let the children you're training know that you offer a Family course – once they are feeling confident in their cycling abilities, they will want to get out and about on their bikes more and this is a great way to help that happen! 
Talk to schools 
If they have a newsletter, noticeboard or other way they regularly communicate with staff and parents, ask them to include details of Bikeability Family training. It's an ideal course to offer over the summer holidays too, so get in touch with summer schools and clubs to help spread the word. 
Take leaflets to local venues  
Leisure centres, community hubs and places that families and kids visit are great places to promote the training. Is there a swimming pool or bowling alley near you that would be happy to display your leaflet? Local cafes that cater to families, community centres and other family friendly venues are also good places to distribute leaflets.  
Get in touch with local organisations 
Do you have any local groups, like friends of your local park, community based charities, or organisations like the WI (Women's Institute) in your local area? They are good connections to make as they often have a network of local people that they can tell about your training. They might also have contacts you wouldn't be able to reach in any other way. 
Consider advertising locally 
A small advert in a local paper or newsletter or even a few strategic shop windows are worth thinking about if you have the budget for it. 
Go to local events 
Local family-friendly events are a good place to meet new people who might be interested in Bikeability Family training. Look out for local carnivals, markets, events taking place in parks or other events. You might be able to get a stall or table where people can come and talk to you, or you could take some leaflets to hand out if the organisers are happy to help.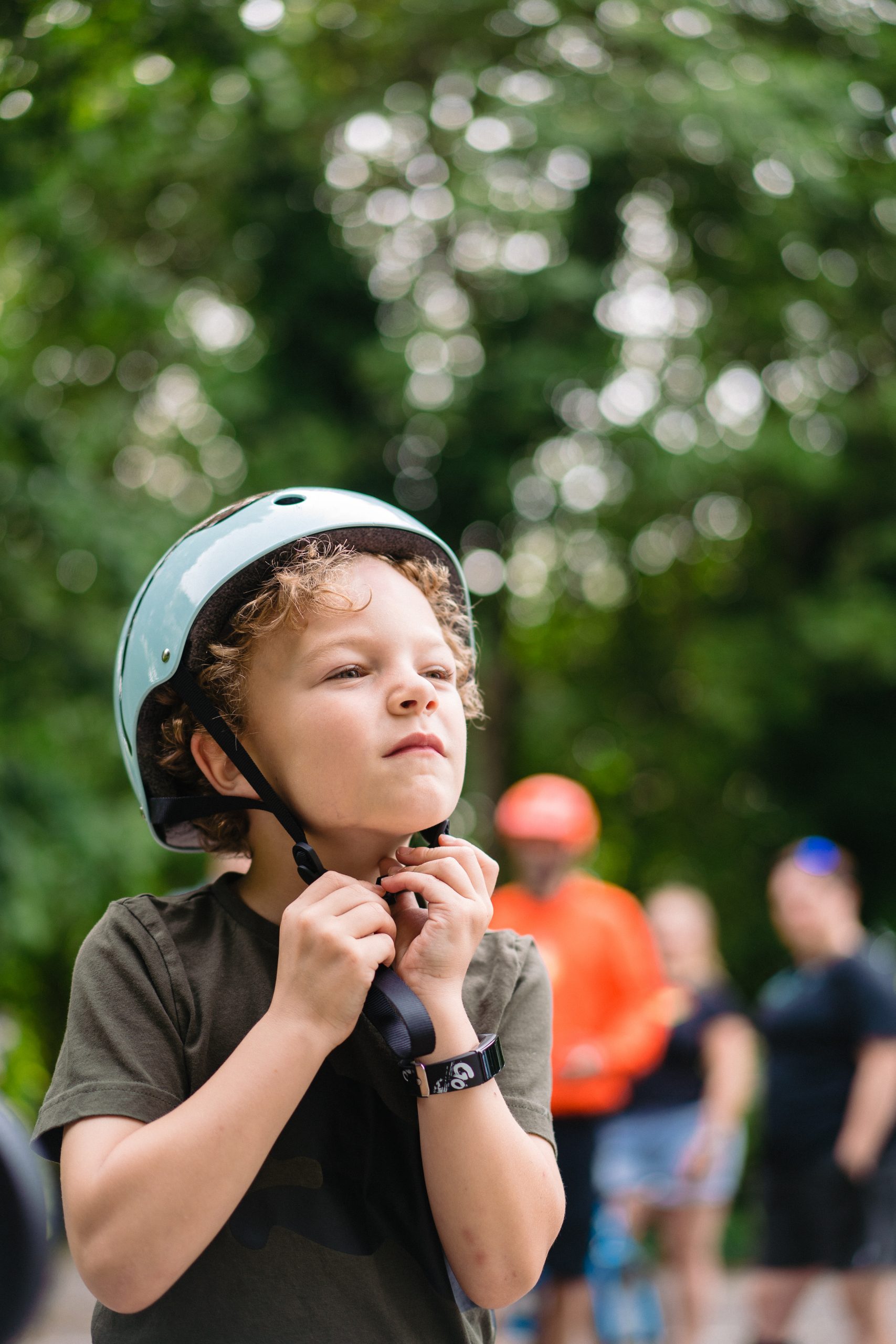 Make the most of your social
Facebook groups 
Join a few local groups in your area and share the information on your Family training. Make sure you check they allow advertising, so you don't break any group rules. You can also look for other related groups, like family friendly activities or things to do in the local area. 
Facebook ads 
If you have some budget for advertising, Facebook ads can be a great way to reach people. Try and be as specific as you can with your target audience – the broader the area or terms, the less likely you will get good value for money. You'll need a budget of about £100-200 to make it really worthwhile so think about whether you can spare the money. 
Top tips 
We have a few tips to really make your social media shine: 
Be positive! Your posts might be the first time someone has heard of you, so keep them upbeat and make a good first impression
Focus on quality over quantity – a few well-thought out posts with good images will do better than multiple posts that are very similar or not as considered
Check for spellings and other errors – it ensures you look professional and actually helps your posts reach more people
Don't post the same thing across all your platforms – think about your different audiences and tailor your content accordingly
Don't post the same thing multiple times – change your wording and your choice of images to keep things fresh
If you choose to use your own images, make sure they are good quality and you have the right permissions to share them. But don't forget that you can also use our photos which we've linked above
Tag other local social media accounts in your posts, so they can easily share your content with their audiences. Don't forget to tag us so we can share too!
Look at your most popular posts, figure out why they worked and try to replicate their success. And, of course, work out what doesn't work and stop doing it!