Congratulations Team Bikeability
This year the Bikeability Trust is proud to partner with the British Heart Foundation to provide exclusive charity places in the London to Brighton cycle ride. 
Our phenomenal team of riders completed 55 miles of cycling across the beautiful Sussex countryside to the sea, while raising valuable funds for cycling projects nationwide.
Thank you for supporting Team Bikeability in their challenge.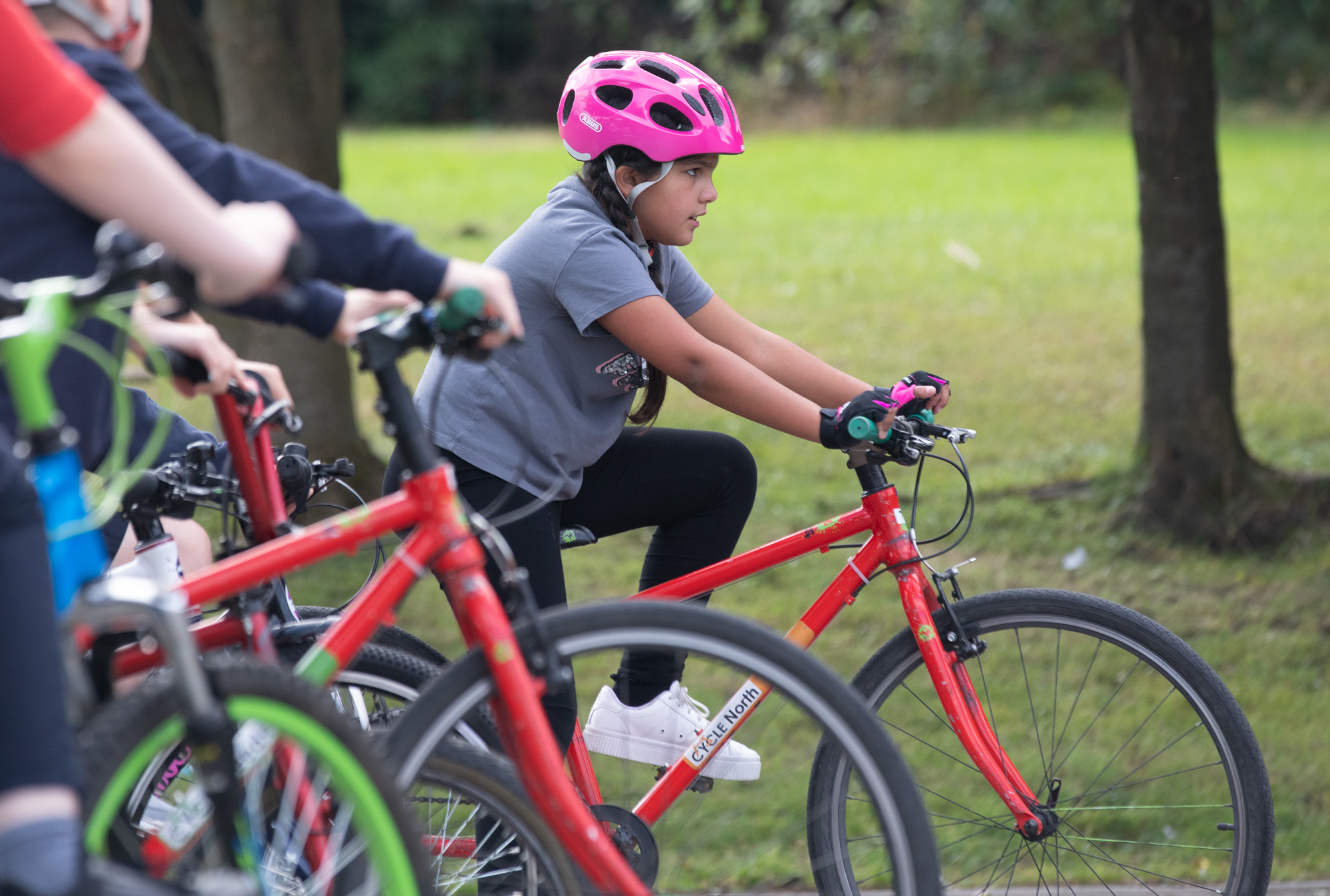 Your donation
Your support will allow us to deliver more cycle training to more children across England, funding initiatives that remove barriers to accessing Bikeability training and developing new forms of training to reach under-represented groups who deserve the opportunity to learn this life skill. 
For more information on how your donation helps change lives, check this out. 
Use the button below to donate directly to the Innovation Fund. 
Donate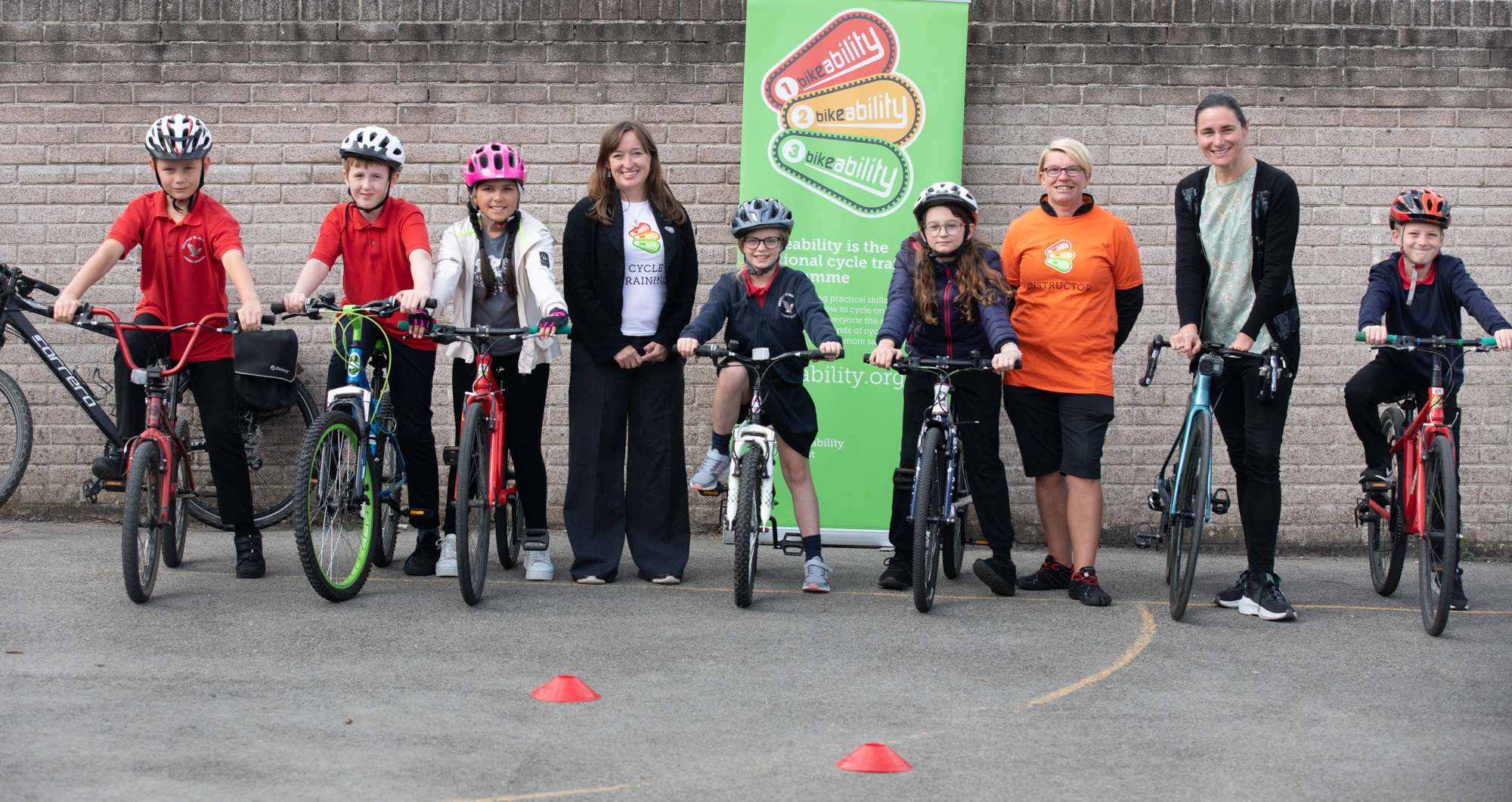 ---
Meet Team Bikeability
Emma
A Bikeability instructor, and star of the cycle training industry, Emma McLoughlin is taking on the challenge.
Emma won the Rising Star award in the 2021 Celebration of Bikeability, and as an instructor specialises in supporting people with special educational needs and disabilities to cycle. She says "breaking down barriers to cycling is where my heart is at".
Emma is going above and beyond to raise £1,000 to help raise money to support children with special educational needs & disabilities to cycle.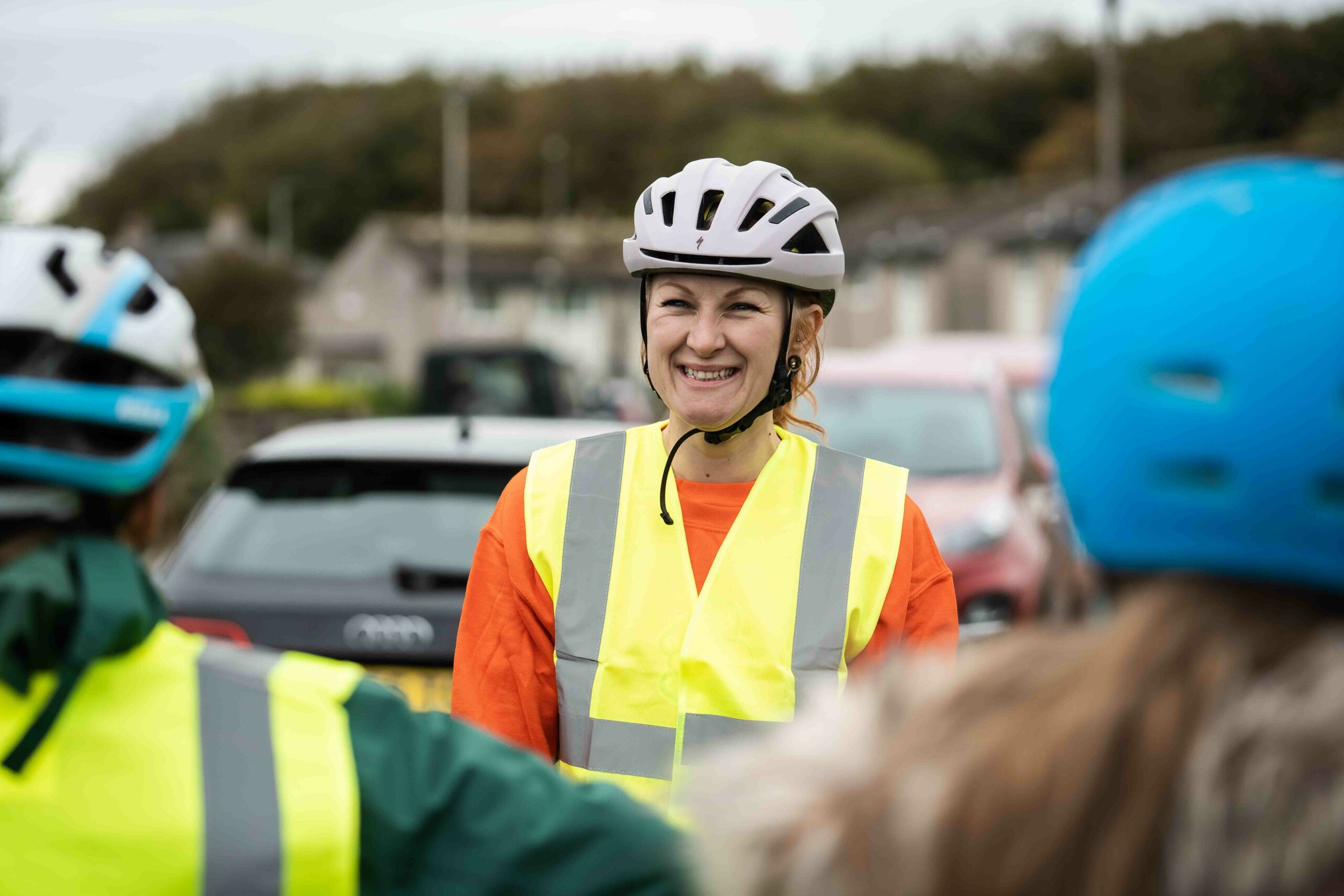 Andrew
Andrew retired in 2013 after a long and inspiring career in teaching. He believes it is important to assist young people develop their cycling skills, maintain a healthy lifestyle and travel sustainably.
Following an autoimmune condition and liver transplant in 2011, cycling played a key role in his mental and physical recovery. Andrew and wife Lorna enjoy a cycle ride before breakfast to take in both the fresh air and the natural world of the Norfolk countryside. His ride from city to sea will be the longest ride he has undertaken, for a brilliant cause.
Andrew has been a Bikeability Trustee since 2019 and helps us reach every child with the life skill of cycling.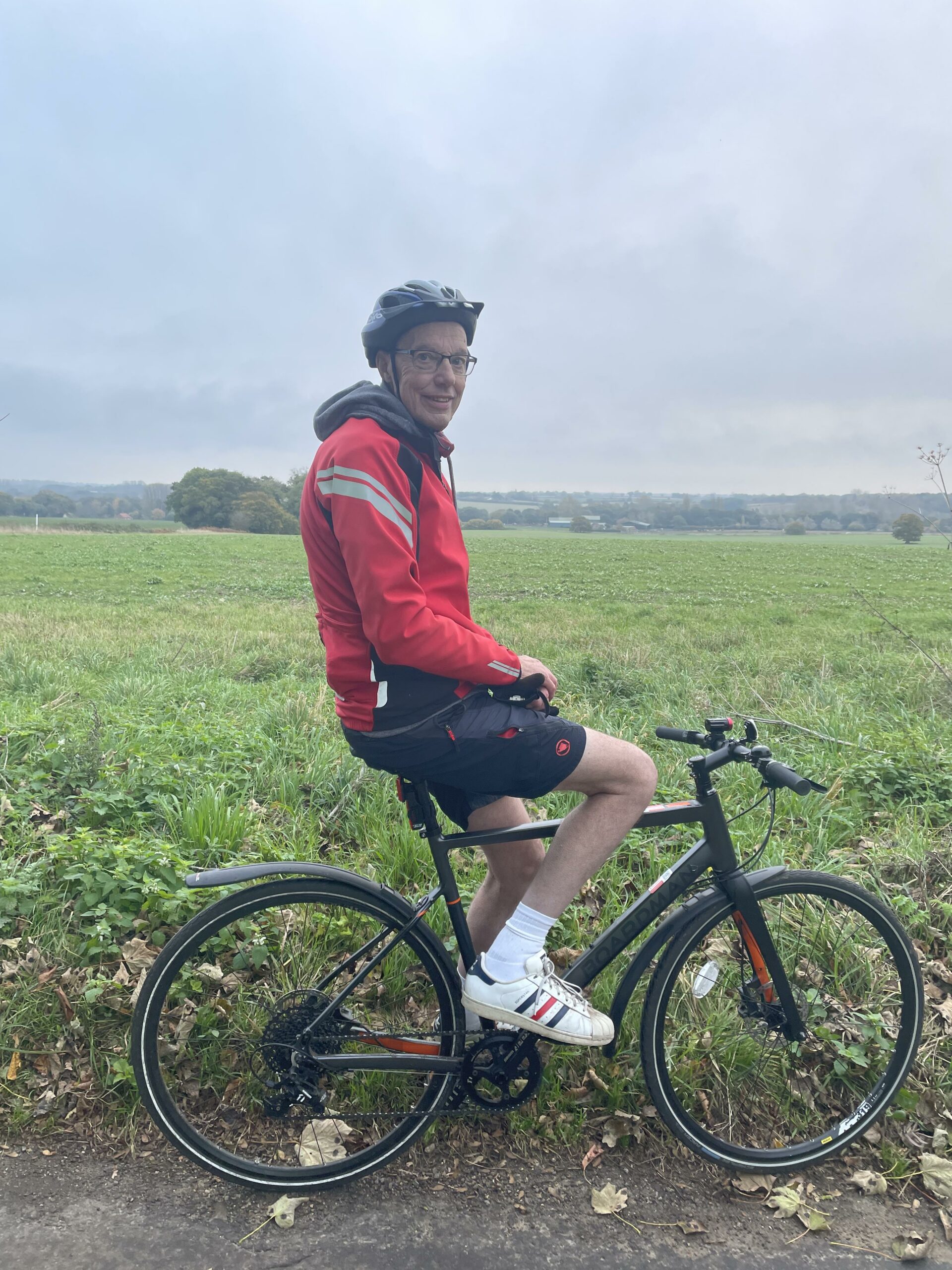 Emily
Emily is a pioneer in creating cycling opportunities for children nationwide, and has decided to lead from the top and challenge herself to raising funds and awareness for more brilliant Bikeability cycle training.
Emily is a keen family cyclist, and for her the most prevalent barrier is if a child doesn't have access to a cycle, or if parents & carers don't think cycling is something for their family. Emily is riding to break this barrier, so we can enable children to use the skills and experience they gain on our courses for a life of fun wheeling independence on the roads.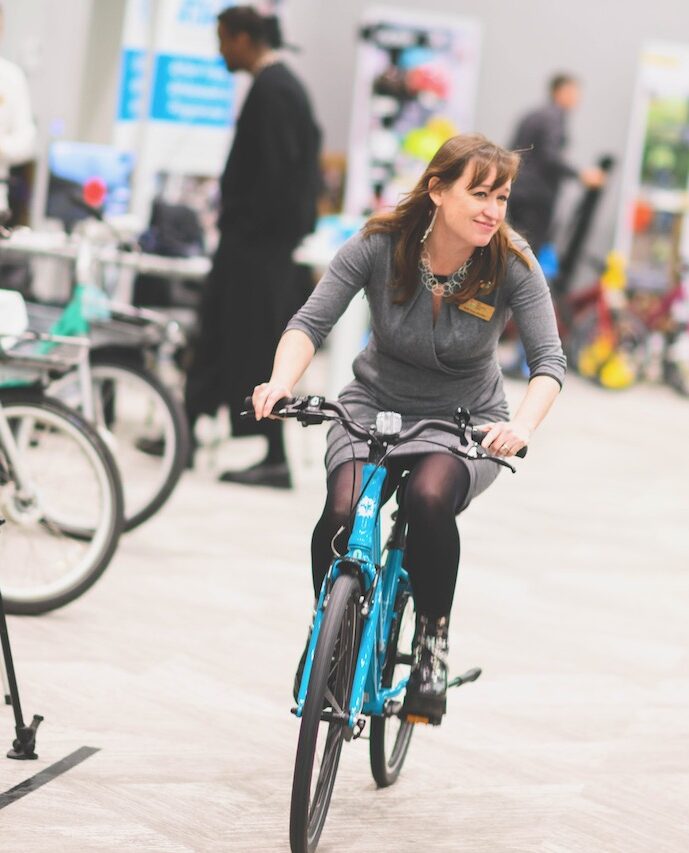 Shahnaj
Shahnaj is a Mental Health Nurse at the East London NHS Foundation Trust. She also recently started volunteering as a Ride Leader with CycleSisters, who help Muslim women to access cycling and provides sessions to help build their confidence to cycle on the road.
During lockdown Shahnaj and her kids discovered a love for cycling and it helped them as family get through the Pandemic.
Thanks to the Bikeability sessions that were offered at the children's school, the kids were confident cyclists, so they were able to go out as a family on long rides.
Shahnaj says: "I chose to fundraise for The Bikeability Trust because I feel the Bikeability Trust does an amazing job in helping children to access these cycling opportunities.
"I believe the skills they gain through The Bikeability Trust are an investment in our young people's physical health, mental wellbeing and our environment. I hope the funds raised will help to continue their good work."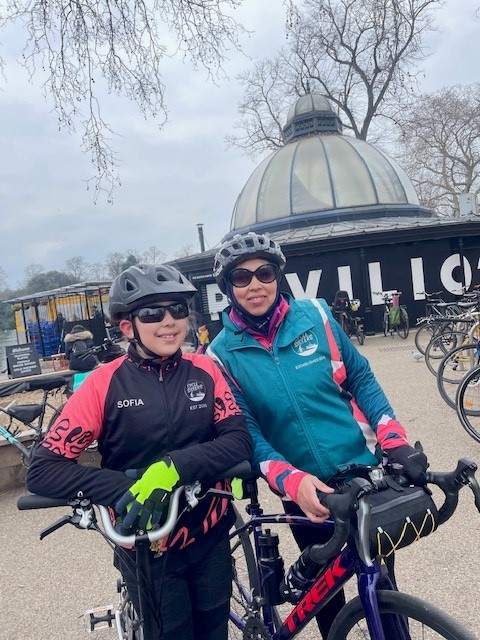 Susannah and Graham
Susannah and her partner Graham (pictured) are riding in memory of her Father, who sadly died in a road traffic accident in December while he was riding his bicycle. He had ridden his bike all his life and owned unusual bikes including penny farthings. As a postman he also delivered letters by bicycle.
Susannah said: "I decided to do the London to Brighton bike ride this year because it's on Father's Day and I want to spend the day thinking of him and doing what he loved. I'm raising money for the Bikeability Trust because they teach valuable cycling skills and road safety."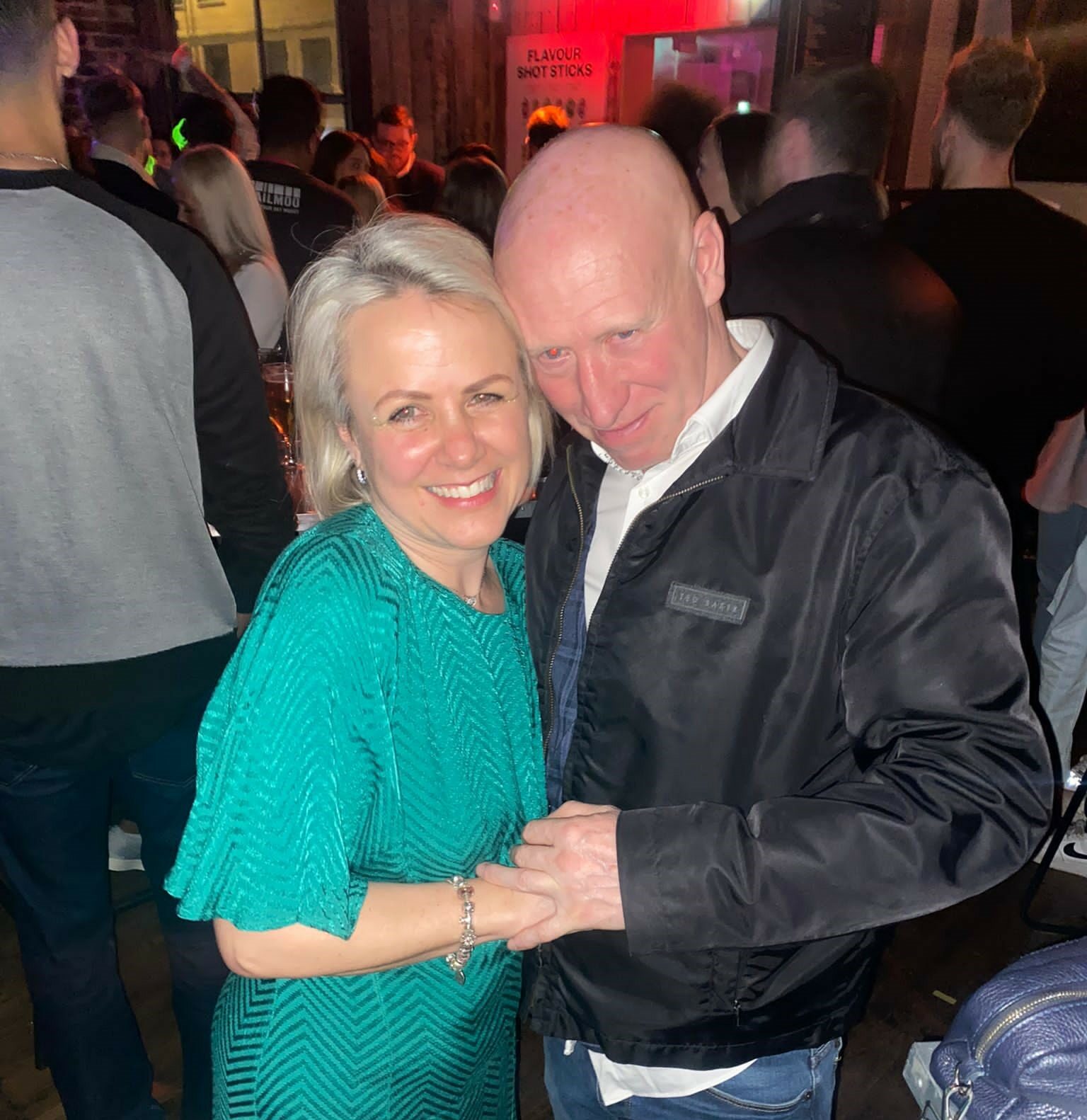 Usma
Usma is a primary school teacher, a Bikeability cycle instructor and a ride leader who works in a diverse community and meets children who have a range of physical and mental barriers to cycling.
Usma believes in the important work being done to promote cycling for this audience which is why she is riding from city to sea and fundraising for this cause.