4.2. REPPROC
The REPPROC Principles are a useful framework for planning, delivering and reviewing your cycle training.

Each letter of REPPROC stands for what good cycle training should be: Realistic; Empowering; Positive; Progressive; Rider-led; Outcome–orientated; and Continuously assessed.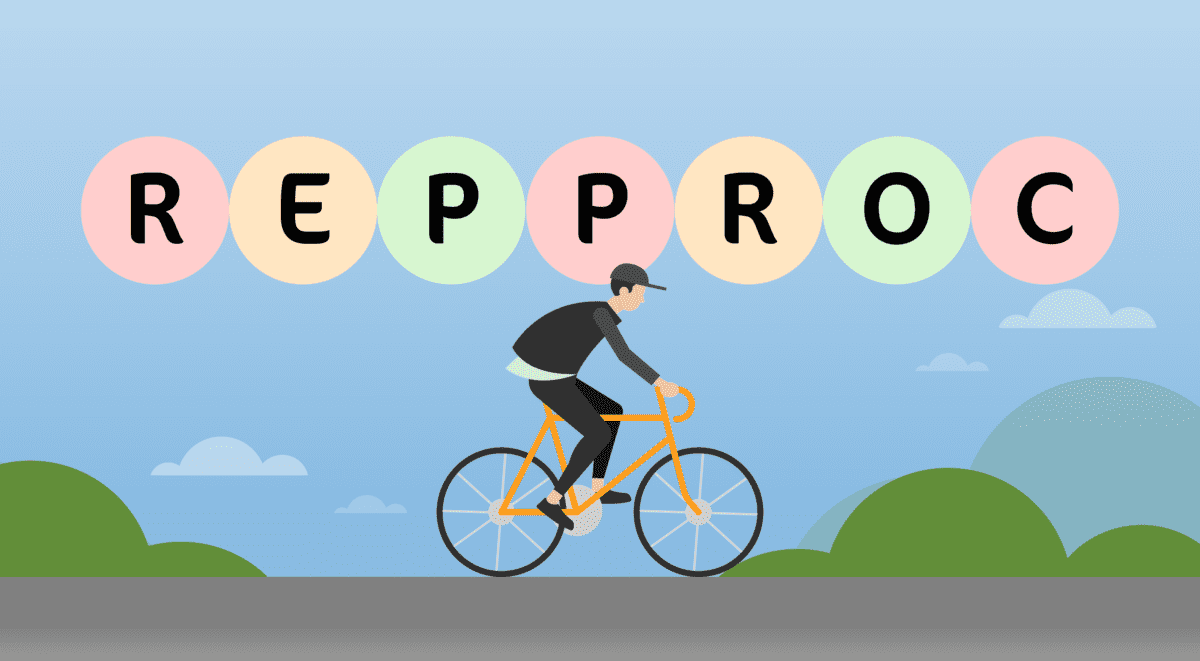 Realistic:
Riders can practise the key skills of safe cycling (observation, communication, positioning and priorities) on roads and environments that match their abilities.
Riders learn from accurate instructor demonstrations. Make sure all riders can see and hear what you are doing.
Riders spend a good amount of time cycling on real journeys.
Sessions do not require any specialist clothing or equipment.
Empowering:
Riders get to make independent decisions to gain confidence and experience riding in different types of cycling environments.
Riders reflect on their decisions and of others in the group. This encourages them to feel responsible and engaged.
Riders can cycle as independently as possible during their training and 'lead' journeys by cycling individually, in front of an instructor, or at the head of a group.
Positive:
Training is delivered in a positive and supportive manner.
Riders learn how to build confidence when cycling, helping them to enjoy the experience as much as possible.
Instructors use positive language that matches the riders' ages and levels of understanding.
Progressive:
Riders experience more challenging cycling environments as their skills and confidence grow. Training is delivered in a logical way with activities and manoeuvres becoming more complex.
Once riders feel comfortable with a set of skills, they can be challenged further during the next round of activities.
Each rider can progress at their own pace and according to their learning needs.
Rider-led:
Training activities are planned, adapted, delivered and reviewed in a way that ensures all riders make progress.
For mixed-ability groups, training activities can be adapted to give each rider the level of challenge they need.
Riders have plenty of opportunities to ask and answer questions.
Teaching is inclusive and carefully considers how each rider prefers to learn.
Outcome-orientated:
Riders learn how to cycle to the National Standard – competently, consistently and confidently.
Riders perform activities to as high a standard as possible and as independently as possible.
Outcomes are discussed with riders, with specific reference to the key skills of safe cycling.
Riders spend most of the session cycling, giving them the chance to practise and improve.
Training reflects current legislation and guidance including the Highway Code.
Continuously assessed:
Continuously assessed:
Riders receive continuous assessment and feedback that encourages them to reflect on their practice. This helps them to feel in control of their own progress.
Risk benefit assessment and management is ongoing and involves riders in the process.
As they develop their skills over time, riders can take on more responsibility and independent decision making. This helps them to understand and spot any risks or dangers themselves.